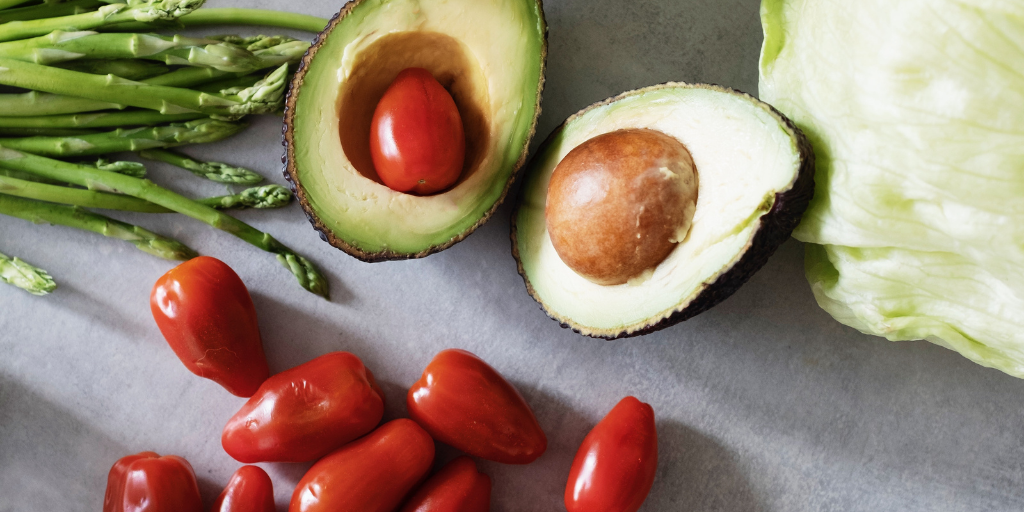 Vegan Holiday Meals
No matter what kind of food they eat, they're really good at making a mess! Use one of your bibs to make cleanup easier.
Many people are eating more vegan foods this year. Along with the pandemic, we've all changed the way we eat, so for many, it's their first holiday eating meals less focused on poultry, fish, and other meats.
The biggest holiday is right around the corner and you may be wondering what to make. You want something vegan that tastes great and looks good amongst all the other festive meals. If you're looking for some strong standout contenders, I have a few ideas on how to remix some traditional or holiday favorite meals. 
I'll give you two ways to make each option. Whether you're a novice or seasoned vegan, you'll have something great to serve. Let's dig in!
Baked/Roasted Meats
The star of most holiday meals is the meats. It's tough to replace it, but instead of looking at vegan meats as something that'll trick your brain into eating it, think of it as being creative with plants.
Easy Option: Processed Vegan Meats
There are plenty of pre-made vegan meats options out there for just about every kind of meat you can think of. Here are some of my favorite meatless brands:
Creative Option: Insta Pot Whole Cauliflower Roast
If you've got time to experiment and an open-to trying-new-things crowd this holiday, this will definitely be a great meal for you to test. You don't need any fancy ingredients and you'll be done in 35 minutes. See the recipe here. 
Mash Potatoes 
Easy Option: Loaded Mashed Potatoes 
Who doesn't love a heaping scoop of mashed potatoes smothered in gravy or with a loaded deck? I do! It's surprisingly not super complicated to take the toppings you already know and veganize them. There are great vegan butters, cheeses (see below), sour creams, bacon (including easy ones you can make at home), and more to choose from. 
Creative Option: Cauliflower Mash "Potatoes"
Cutting back on carbs? Want one of your side dishes to be primarily plant based (move over green beans and corn!) instead? Cauliflowerize your mashed game by subbing cauliflower for potatoes. Simply boil the cauliflower with a little salt until tender and blend it in a high speed blender. You can top it as you would potatoes or try any of the loaded vegan options above. 
Macaroni and Cheese
Easy Option: Daiya Cheeze Sauce
You've got a lot to cook and maybe you don't feel like trying to figure out vegan cheeses this holiday. There are plenty of done-for-you vegan cheeses, but my favorite is Daiya cheese because it's "melted". Boil your noodles as usual, and smother it in this creamy goodness over warm fire. 
Creative Option: Homemade Cheeses
Ever thought of making your own cheese? It's actually surprisingly easier than you think with many ingredients you already know. The vegan cheese staple to get that taste is nooch or nutritional cheese. Here are two options:
Cashew Nut Base

- the most popular version is to use cashews.

Potato Base

(nut free) - if you're nut free and looking for a surprise, try this one!
Desserts
Easy Option: Brownie Bites (No Bake) - who doesn't love brownies? Try these bake free Brownie bites. Done in 10 minutes with less than 10 ingredients. 
Creative Option: Holiday Cookies - no matter what you're in the mood for, there is a vegan option for it here.
Conclusion
I'm certain you'll be adding or replacing one of your animal based meals with one of our options above. I promise you won't be disappointed. It's always good to try something new and creative. 
For your little one(s), make sure they're ready with one of our Silicone or Bandana Bibs. No matter what kind of food they eat, they're really good at making a mess! Use one of your bibs to make cleanup easier. 
---
Meet Our KeaMommy Contributor: Nadia Rumbolt

Nadia Rumbolt is a mom of many trades, including creative writing, blogging, van life, minimalism, veganism, the beach, nature, and the occult.