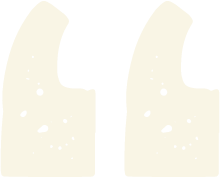 Hey, we're Jane & Ivan!
I'm Jane, a Certified Pediatric Sleep Consultant, and a Professional Babywearing Educator. I am also an associate member of the International Association of Child Sleep Consultants (IACSC), and an industry professional member of the Baby Carrier Industry Alliance (BCIA).

As new parents back in 2016, Ivan and I were exhausted, overwhelmed, but also amazed by the beautiful tiny moments shared with our little one. Those magical bonding moments are what make parenting a joyful adventure!

A few months later, our second son was on his way. As our hearts once again soared with anticipation, Ivan got heavily injured in an accident. With a baby in tow and another on the way, family and friends stepped up for us. Their support helped us stay optimistic and make it through the tough times. Without such a supportive community, we might not have been where we are today.

When we started KeaBabies in 2017, the KeaCommunity became the heart and soul of everything we do. We are here to support you and simplify your life while you enjoy more bonding moments with your little one. Join us in this adventure. Together we raise a happy, healthy, and earth-conscious next generation through positive parenting and sustainable products.

We Give Back on Your Behalf

Here at KeaBabies, everything that we do is only made possible by you. Every year, we will select a few organizations to support, pledging to donate a percentage of our sales on your behalf.

Fun Facts About Us

#1 Our brand's muse is The Kea, the world's only alpine parrot. They are well-known for their intelligence and curiosity to survive in harsh mountain environments. The Kea embodies thriving, healthy, happy children who are geniuses in their way and curious about everything under the sun.

#2 We believe in the magic of bonding moments. Our tagline, "Create Wonderful Moments Together" encapsulates the spirit of KeaBabies: inspiring parents to view parenthood as an adventure and form closer bonds with their child.
With love,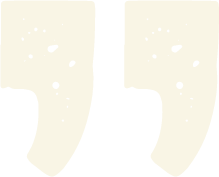 Enjoy the parenting adventure. Make every moment count.
Our brand promise
We are committed to helping you make parenthood a delightful adventure through our four core values:
Commitment to quality

We offer unwavering quality and value with every purchase. The products in our ecosystem are crafted from the heart, and smartly designed with you in mind.

Baby-safe

All of our products are safe and gentle for your little one, and made with only the best materials. They are stringently tested for safety and quality, and are internationally-certified.

Customers first

We are here for you 24/7. Each KeaBabies piece is covered by a KeaCare 365-day money-back warranty, so that your purchase comes without worry.

Better together

Our KeaCommunity embraces every parent. No exceptions! We honour Mother Earth, and use earth-friendly elements in our products and packaging.