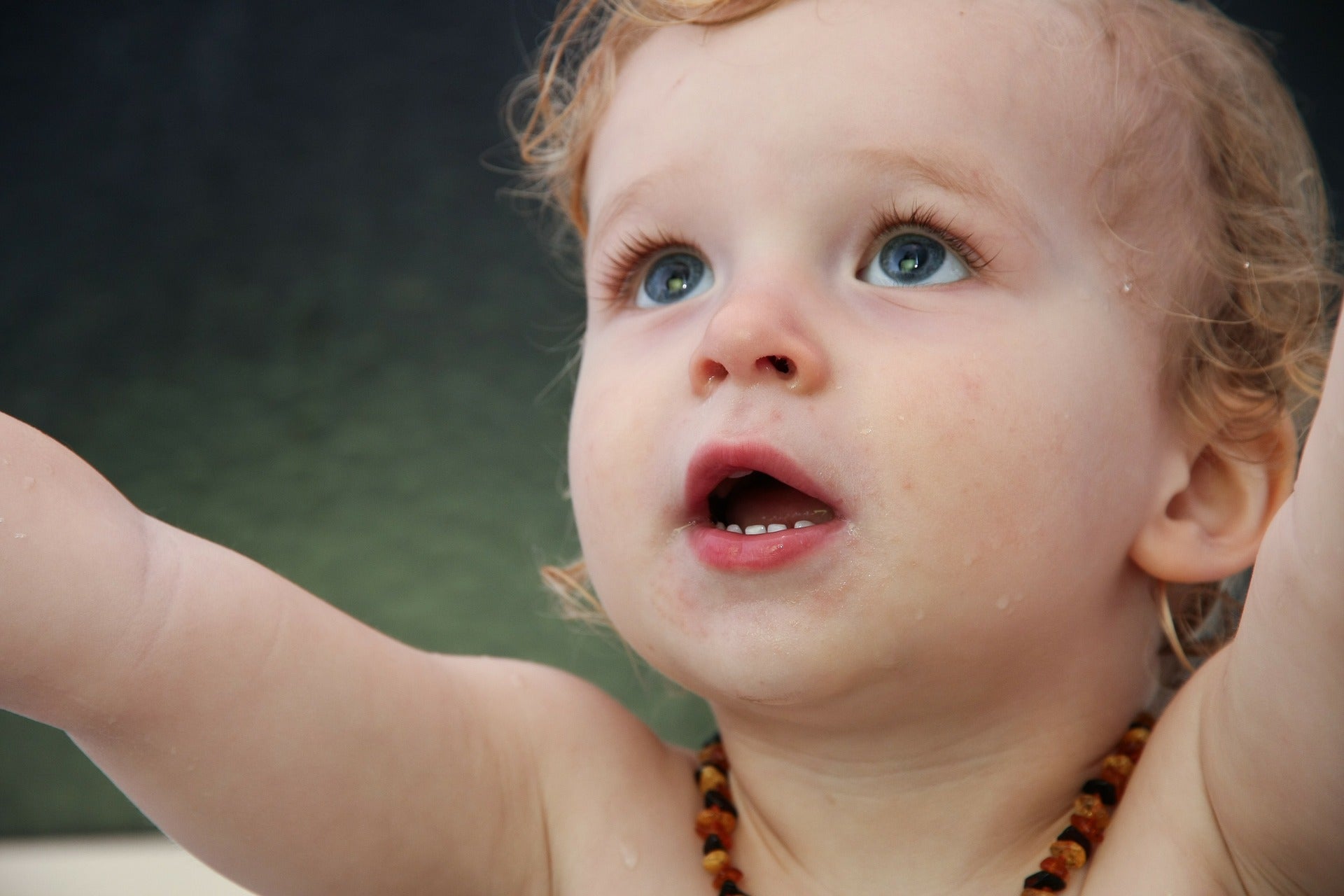 Trending Potty Training Tools
Is your toddler interested in using the toilet? It might be time to ditch the diapers and begin potty training! Check out our list of the latest potty training must-haves that'll make potty training easy and fun! 
Is your toddler suddenly interested in using the toilet? It might be time to ditch the diapers, and don't worry, potty training doesn't have to be a nightmare! From potty watches to collapsible toilet seats, our list will have you covered and potty training will be simple and fun!
Potty Training Essentials For The Modern Mom:
1. Potty watches
Gone are the days of setting timers to remind your little one to go to the bathroom: your toddler can now have her very own potty watch! Potty watches are a great tool for reminding your toddler to try using the bathroom at regular intervals throughout the day, and these super-cool accessories are also fun to wear. Potty watches come in many shapes and colors, and they either light up or play a sound at regular intervals to help your child learn when it's time to use the potty. Most experts advise parents to teach their children to use the bathroom at 15 or 30 minute intervals when first starting to potty train. As your child gets better at realizing his "potty cues," you can set the intervals for longer times such as 60 or 90 minutes. 
Letting your child wear a potty watch can be a great way to foster independence because he doesn't have to wait for you to tell him when to go to the bathroom. After all, the transition from diapers to underwear is a fundamental skill of early childhood and is a wonderful way to develop your child's sense of independence! 
Here are some of our favorite types of potty watches:
Potty Time: The Original Potty Watch, Athena Potty Training Timer Watch, Benny Bradley's Potty Training Watch, PottyFun Potty Training Watch, Kidnovations Premium Potty Training Watch, and ABC123 Potty Training Watch 2. Some watches are rechargeable, some use lights, and some use music! 
2. Disposable toilet seat covers
One thing you'll always want to have handy in your diaper bag when you're out and about with a potty training toddler is a pack of disposable toilet seat covers. They come in a variety of colors and styles, and are designed to drape over the top of a toilet seat. They're usually oversized, so your child's legs don't touch the toilet, and they're also waterproof to absorb any accidental spills or misses! 
3. Potty chairs
Potty chairs come in all shapes and sizes. Some are plastic chairs that sit on the ground, with a removable piece that you can empty into the toilet and rinse out. Others are designed to resemble actual toilets. Others are special seats that sit on top of a regular toilet seat that are made so a small child can comfortably sit on a toilet. These usually have steps or handlebars as well. Some potty chairs light up or make flushing sounds. To get your child more excited about potty training, consider taking him to the store with you and letting him pick out his very first special potty chair! 
4. Traveling potty chairs
For potty training on the go, you'll also want a portable potty chair that can fold flat to fit in your car, luggage, stroller, or your diaper bag. These also come in a variety of shapes and sizes, but you'll want to find one that is lightweight and easy to clean. 
5. Toilet training underwear
For potty training, some parents use disposable underwear like Pull-Ups, and some choose to use regular underwear. There are also special potty training underwear that are thicker and more absorbent than regular underwear. It may be helpful to have your child help you pick out special training underwear that can include his favorite colors or cartoon characters. Disposable underwear like Pull-Ups can be helpful for quick changes, outings, and for overnight, but ultimately it is more beneficial for a potty training child to wear regular underwear so it feels less like a diaper, allowing him to feel when he's had an accident. 
6. Toilet lights
For young children who are just starting to use the toilet, it might be scary to wake up in the middle of the night and find the bathroom on their own. In this case, it can be helpful to use night lights or toilet lights to help illuminate the bathroom. You can use a plugin night light that goes on the wall, or you can find a motion-activated light that attaches to the toilet itself. Using night lights can help make your child more comfortable and less likely to have an accident during the night! 
If your child is just learning to use the potty, be sure to consult this list so you can have all the essentials you'll need to help potty training be a breeze! Be sure to reward your child for using the toilet, expect accidents to happen, and have plenty of patience - your child will be fully toilet trained in no time! 
Do remember to follow us on Instagram @keababies and join our loving and supportive KeaBabies Love Group! 
Parenting is awesome. Sleep is overrated. Every day is an adventure. 
---
Meet Our KeaMommy Contributor: Kaitlyn Torrez

I'm Kaitlyn Torrez, from the San Francisco Bay Area. I live with my husband and two children, Roman and Logan. I'm a former preschool teacher, currently enjoying being a stay at home mom. I love all things writing, coffee, and chocolate. In my free time, I enjoy reading, blogging, and working out.