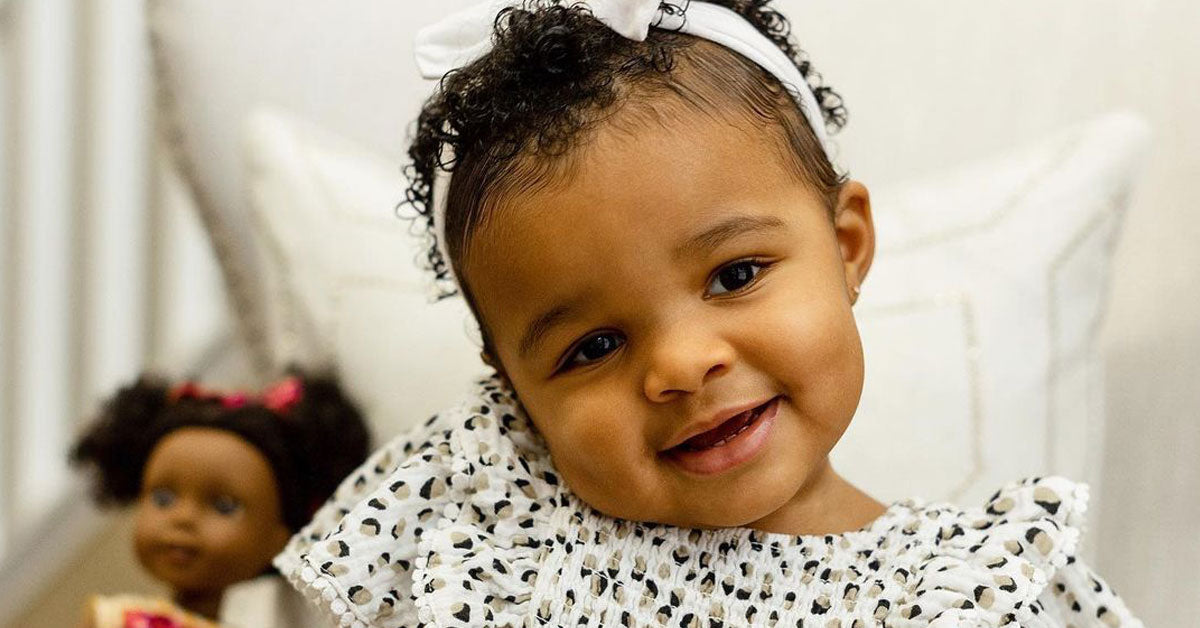 Tips For Dressing Your Budding Fashionista
Twirly dresses, floral headbands, skinny jeans, and colorful bows - there's always a fun way to style your adorable baby girl! 
Twirly dresses, floral headbands, skinny jeans, and colorful bows - there's always a fun way to style your adorable baby girl! It's not hard to find great accessories and outfits for the little girl, as most stores and online boutiques have plenty of options. Whether you like traditional clothes, girly-girl accessories, or more of an edgy, tomboy look, there are so many ways your daughter can be a mini fashionista! Read on for some ideas on different ways to dress your adorable baby girl!
Here are some of the most popular baby girl styles:
1. Traditional Pinks
The traditional baby girl look is all about soft pinks and pastel purples, lots of lace and frilly collars, flowy dresses and gorgeous gowns. It's not hard to find traditional baby girl clothing, as most stores have a plentiful inventory of options! Floral patterns and thin stripes are also characteristic of this style.

2. Preppy
Collared dresses, button-up shirts, fitted skirts, and fancy shoes are all characteristic of the preppy look. Better yet - get your little's girl's clothes or bags monogrammed with her initials! Pair a collared shirt, knit sweater, and a pair of khaki pants with a large bow or a simple headband, and your little one will be ready to go!
 3. Little Princess
She already has the world wrapped around her tiny fingers - why not dress her up like royalty? The princess look will never go out of style. There are so many stores and boutiques that sell beautiful, ornate dresses for babies and toddlers. You can accessorize with a lace bow or a rhinestone headband! 
 4. Tomboy/Edgy
Maybe you're not a fan of the typical girly-girl trends and want to dress your little girl in a more gender-neutral style. You can pair a graphic tee with some skinny jeans and sneakers or a bright t-shirt with a khaki skirt. Hats aren't just for boys, so grab your little girl a cool baseball cap or beanie to complete her look. Ditch the traditional pinks and purples for bold hues of red, black, blue, and gray. 
 5. Tiny Fashionista
Do you like to keep up with the latest and greatest fashion trends? Help your little girl be a trendsetter, too! Some current baby girl trends include rompers, floral headbands, ruffled shirts, fur vests, distressed jeans, baby turbans, and chunky sneakers. Check online or in magazines to keep up with the latest trends in kid fashion! This year seems to be all about the accessories - stylish headbands, baseball caps, oversized bows, tiny purses, and more! Remember, KeaBabies Bandana Bibs sets come in many patterns and colors, perfectly suitable for your fashion-forward little one!

How To Get Photo Shoot Ready
Make sure you try the outfit on your child before the photoshoot! Baby girl outfits can involve a lot of layers, tying bows, and doing a special hairstyle, so be sure to practice beforehand. Ensure that whatever your baby is wearing is something she'll be comfortable in! 

Pay attention to nap time! Don't schedule a photoshoot during the time your little girl usually gets sleepy. Try to aim for at least one hour after she's been awake, and an hour before her next nap/quiet time. 

Choose fun props that are simple assemble or move. You'll want to be able to add them to the scene easily, so your baby doesn't get distracted. Some examples include wooden letters, picture frames, and stuffed animals. 

If you are photographing a newborn baby girl, make sure the room is extra warm and cozy! You'll want her to feel as calm and sleepy as possible for those adorable newborn poses!

For the best family pictures, try to keep your little girl's outfit as simple as possible. Avoid bold prints that clash with other outfits, and stick to neutral colors. Add fun accessories like a big bow, floral headband, or fancy shoes for the finishing touch! 

Lastly, have a lot of patience! Sometimes babies don't want to cooperate, and that's ok! Try to bring along a few toys or a comfort item to get baby excited, and remain positive and calm. The more your baby sees you calm and relaxed, the easier it will be to get some great pictures!
Do remember to follow us on Instagram @keababies and join our loving and supportive KeaCommunity Facebook Group!
Parenting is awesome. Sleep is overrated. Every day is an adventure. 
---
Meet Our KeaMommy Contributor: Kaitlyn Torrez

I'm Kaitlyn Torrez, from the San Francisco Bay Area. I live with my husband and two children, Roman and Logan. I'm a former preschool teacher, currently enjoying being a stay at home mom. I love all things writing, coffee, and chocolate. In my free time, I enjoy reading, blogging, and working out.