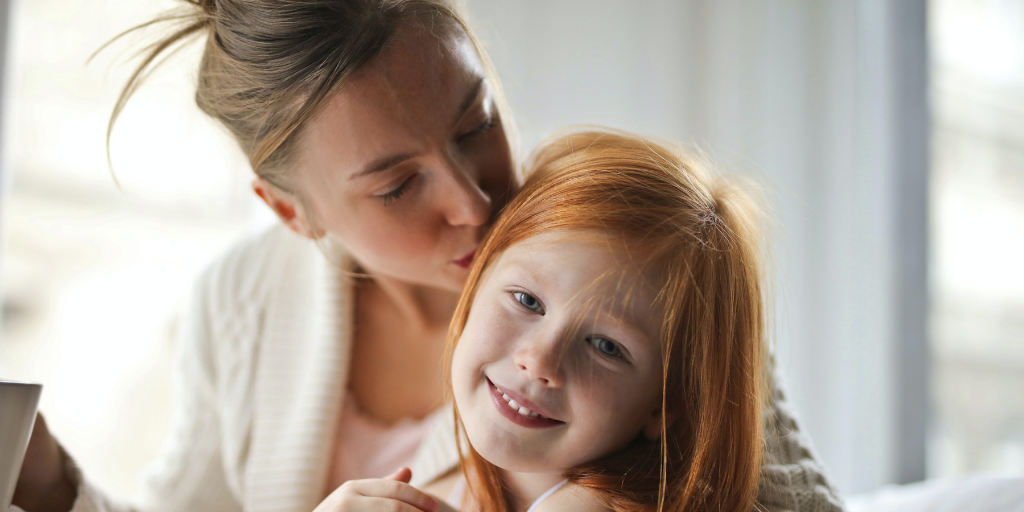 Striving For Simplicity: Easy Ways For Busy Moms To Stay Healthy
If you're struggling to stay healthy in the midst of the busyness of life's demands, follow some of these simple strategies for making health and wellness a priority again! 
Life is busy, especially if you're a mom. From playdates, to work deadlines, to after school activities, to the dinner rush, the regular pressures of mom life doesn't leave a lot of room for making health and fitness a priority! If you're struggling to stay healthy in the midst of the busyness of life's demands, follow some of these simple strategies for making health and wellness a priority again! 
This week on our Instagram Story, we shared a few tips for staying healthy as a mom. 
Healthy Habits For Busy Moms
1. Track Your Food
If you're looking to lose weight or maintain your weight, a simple strategy to follow is to track "calories in" versus "calories out." In other words, weight loss has a lot to do with the amount of calories you ingest each day and the amount of calories you burn off during your daily routine. Weight gain or loss can depend on a number of other factors as well, but if you're just getting started, having a food journal or tracker can be a great way to launch your weight loss journey. There are many free apps available for smartphones to help you track your food, or you can simply use a journal to write down what you eat each day. Pay attention to what time of day you're eating, how you feel when you eat certain foods, and the time of day you stop eating. Keeping a food journal can be helpful to show your doctor or nutritionist as well when you're discussing your weight loss goals. 
2. Move Your Body
Aim to exercise for at least 20 minutes each day. From a simple walk around the block, to attending a fitness class at your local gym, there are many ways to get moving. Exercise has a multitude of proven health benefits, and is a great way to relieve stress. If you find it difficult to take time away from your young children, include them in your workouts! You can turn on some music and dance together, get an infant seat attachment for your bike, do squats and lunges while holding your baby, or do a mommy and baby yoga routine together. 
Clean eating is more than just a diet fad. Choosing to minimize processed foods in your diet can have a big impact on your overall health. As much as possible, choose fruits and vegetables, whole grains, and lean meats as the better part of your diet, avoiding sugar-sweetened beverages, processed sugary snacks, salty chips, and soda. Save these foods as treats, and make sure they're not the staple of your diet. 
4. Meal Plan
Spend some time each weekend to plan out your weekly meals. Decide on a few options for weeknight dinners, and you'll be less likely to turn to unhealthy takeout options. If you find yourself busy during the day as you care for your little ones, consider preparing your breakfasts and lunches ahead of time and storing them in airtight containers in the refrigerator. When planning dinners, try to think of meals that can be used for multiple nights so it's less work for you. Using a slow cooker or pressure cooker can be a great option for preparing healthy meals. If you're in a meal planning rut, try searching Pinterest or blogs for some new recipe ideas! 
5. Snack Wisely 
If you find yourself turning to junk food when you get hungry between meals, try swapping unhealthy snacks for healthier ones. Instead of chips, try freeze dried vegetables or pretzels. Instead of candy, opt for dried fruit or a protein bar. Instead of sugar-laden beverages like soda, try a fruit and yogurt smoothie instead. If you're pregnant or breastfeeding, you might find yourself feeling hungry more often throughout the day as your body needs extra calories for fuel. It's beneficial to snack throughout the day, but try to pick healthy snacks over heavily processed foods or fast food. 
Are you tired of your snack routine? Try a few of these options!
Celery and peanut butter

An apple and string cheese 

Fruit, yogurt, and granola parfait

Kale chips

Edamame beans with salt 

Air popped popcorn with seasoning of choice

Rice cakes topped with peanut butter and banana

Avocado toast with sesame seeds

Hard-boiled eggs 

Sliced tomatoes with mozzarella and balsamic 

Frozen grapes 

Cottage cheese and peaches

Bell peppers and hummus

Pitted dates with almond butter and dark chocolate

Apples sprinkled with honey and cinnamon 

Bell peppers with cream cheese
Incorporating these simple strategies into your daily routine can make a big difference in your overall health! For more tips on self-care and motherhood, be sure to follow our KeaBabies page on Instagram (@KeaBabies)! 
Do remember to follow us on Instagram @keababies and join our loving and supportive KeaBabies Love Group! 
Parenting is awesome. Sleep is overrated. Every day is an adventure.
---
Meet Our KeaMommy Contributor: Kaitlyn Torrez

I'm Kaitlyn Torrez, from the San Francisco Bay Area. I live with my husband and two children, Roman and Logan. I'm a former preschool teacher, currently enjoying being a stay at home mom. I love all things writing, coffee, and chocolate. In my free time, I enjoy reading, blogging, and working out.