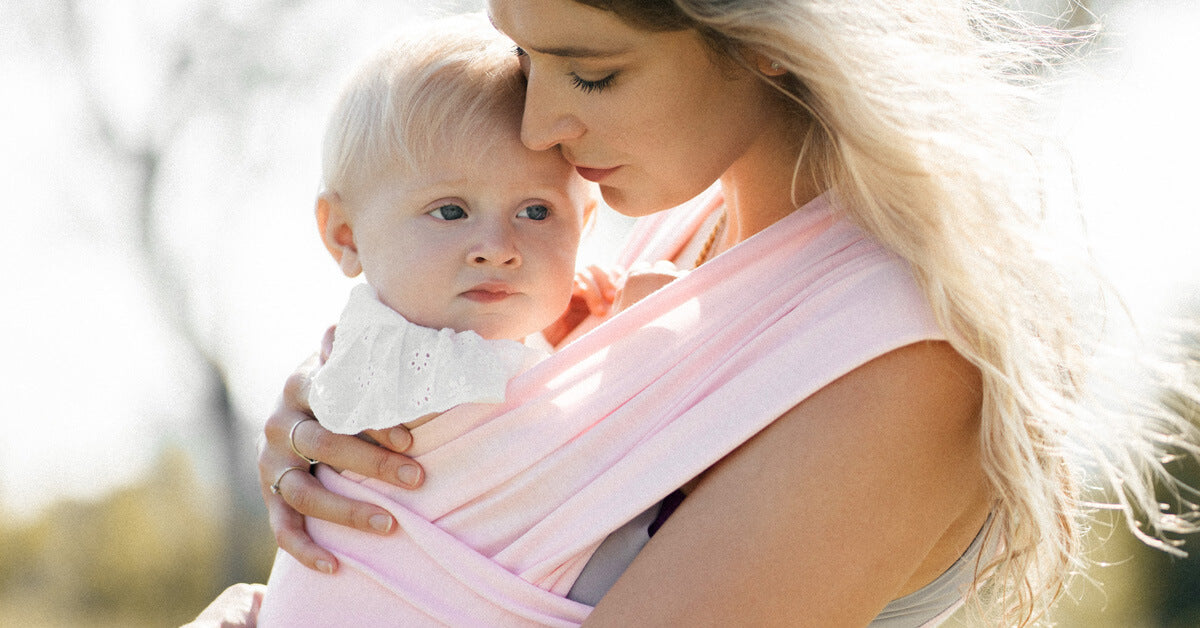 Postpartum Body Image: Embracing Your New Mom Bod
Postpartum is a time when women feel confused and undergo tremendous bodily changes, many new moms wonder whether they can get back to pre-pregnancy shape.
Postpartum is a challenging time for most new mothers. It is a time when women feel confused and undergo tremendous bodily changes. They feel low from within looking at their changed bodies, and many even wonder whether they can get back to pre-pregnancy shape. There are instances where women in postpartum went into depression, unable to cope with stress and added responsibilities.
If you are a new mother and concerned about your new mom bod, we want you to realize it is normal. You are amazing, just like any other woman who has given birth. You read that right. Women's bodies are a miracle and you need to be proud of your mom body. Embrace and enjoy every moment of motherhood instead of worrying about your sagging skin and enlarged tummy. Things will work out eventually, go slow. Have patience and confidence.
What physical changes are to expect of a new mom?
Postpartum is a critical time. After childbirth, you feel irritated, sad, and unsure. While most women gather information about pregnancy and childbirth, very few look into the details of postpartum care. Caring for a newborn is magical and provides abundant joy. However, there are some challenges new mothers need to take on. The following section talks about the physical changes a new mom can expect.
Vaginal discharge
The vaginal bleeding can go on for up to 6 weeks. Initially, the discharge will be dark red but becomes pinkish/brownish after 3 days of delivery. If you however experience abnormal bleeding, reach out to your healthcare provider at the earliest.
Cramps in the uterus
After giving birth, the area between your anus and vagina will be sensitive. Cramps and pain in the uterus are also common symptoms during postpartum. Heating pads and pain medications can help relieve the discomfort to some extent.
Enlarged and sore breasts
Your breasts get sore and swollen simply because the milk gets into them. You may as well experience heaviness and hardness in your breasts. You don't need to worry since these are natural phenomena. Feed your baby at regular intervals to reduce the heaviness. A warm shower will also make you feel easy.
Bladder leakage
You may suffer bladder leakage. Since the urinary tract muscles stretch out during delivery, you may lose control over your bladder. However, this is temporary and you will regain control within a short time.
Hair fall, Perspiration and Backache
You may experience hair fall. Due to hormonal shifts, you might even sweat more, particularly at night. To deal with this, we suggest you consume lots of healthy liquids. Stay hydrated. You should also take showers and change clothes often.
Back pain is also common due to a lack of strength in your abdominal muscles. You can use a top-quality postpartum recovery belt to provide the necessary support to your tummy and spine. The support belt flattens your tummy and reduces saggy skin. Revive 3-in-1 support belt is a great product you can check out.
How do physical changes affect new moms emotionally?
Firstly, the hormonal fluctuations in new mothers cause mood changes. Further, the physical changes add to the stress, leading to sadness and depression in many cases.
You might feel very happy one moment, but the very next minute you might feel low and depressed. These postpartum symptoms subside gradually but if you are experiencing it even weeks after delivery, you are advised to see your doctor.
Women experiencing bladder leakage find it hard to deal with the symptom. Most of them are not open and avoid discussing it. They stress themselves further and deteriorate their health. Hair fall, enlarged breasts, and loss of body shape are physical changes that significantly affect the emotional health of new mothers.
These changes can also cause new moms to lose interest in baby care. Such women feel guilty and worthless. Many even develop negative feelings towards their baby and get suicidal thoughts. They lack energy and motivation, while hypersomnia may be noticed in severe cases. Anxiety, mood swings, and disorientation are also seen in some new moms.
How should new moms cope with such changes?
If you've delivered your baby and going through postpartum changes, you should understand that the symptoms are temporary and natural. You need to accept and learn to cope with such changes.
Postpartum care is the key to coping with physical and emotional stress. Yes, care for your physical and emotional health, and you will start feeling better. Simple lifestyle changes can help you deal with postpartum symptoms.
Get adequate rest. You need to compromise on sleep when handling a newborn but you can always ask for help from your family and friends.

Make time for yourself and relax. Take a hot shower, read a story or relish your favorite food.

Eat a nutritious, balanced diet. It is important to have food on time too. Eating healthy food positively impacts your mood while enhancing the quality of your breast milk.

Sunlight is a mood booster. Expose yourself to natural Sunlight for 15-20 minutes every day.

Do simple exercises. Do not overexert yourself. Walk for 20-30 minutes every day in the fresh air, you will feel a lot better. You can also take a stroll in your backyard garden if your baby doesn't give you much free time.
What are the positives of postpartum?
Not all postpartum changes are negative and stressful. There are positives too.
Becoming a mother is a wonderful feeling. Enjoy every moment with your little one. Calling yourself a 'parent' is no ordinary, many women feel proud and look at childbirth as a lifetime moment.
Loading up on vitamins, staying away from night parties, and giving your face a rest from makeup while pregnant can clear up your skin as well and you may find your complexion even better.
There's another positive impact of becoming a new mother. If you were skinny before pregnancy, you may develop attractive curves post-delivery. Aww! That's a plus!
The Final Word
Prepare for the physical and mental changes during postpartum and successfully cope with the motherhood challenges. Get a postpartum recovery belt to help straighten your spine and correct your posture. If it's possible hire domestic help for meal preparations, house cleaning, and baby care. And always remember to ask for support from family and friends when you need it.
Postpartum care is as important as pregnancy care. You can get through this sensitive time if you take appropriate care. If ignored, the consequences can be serious.
Happy motherhood!
---
Meet Our KeaMommy Contributor: Lindsay Hudson

Lindsay is a freelance writer who is mom to a lovely daughter. She loves dressing in matching outfits with her daughter and bringing their 2 dogs out for their daily walk.