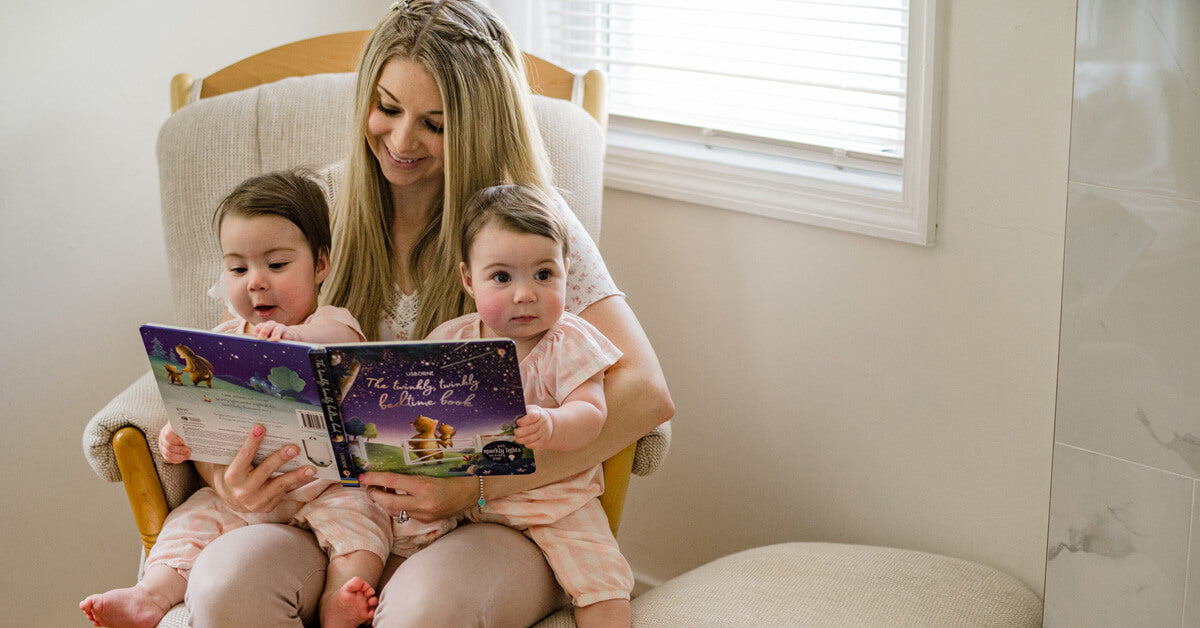 Mother's Day Then & Now
The admiration and respect for mothers has been more than hard-earned, and the beauty about how we perceive our moms seems to be a natural order of things. Mothers just know how to turn adversity into victory, tears of sadness into tears of joy, and a divided family into a united front.
Brief History
Mother's Day has been celebrated annually for over a century with the celebration constantly expanding into other countries. This special day was made official in the United States by President Woodrow Wilson in 1914. On that day, he stated that mothers were "the greatest source of the country's strength and inspiration." However, celebrating mothers goes way back to ancient times.
The earliest recorded celebration of Mother's Day comes from ancient Greece when each year in spring, a celebration was held to celebrate Rhea, the mother of the gods. The Romans, too, had a mother of all gods called Magna Mater or Great Mother, who was celebrated each year in March during the Festival of Hilaria.
During the 1600s, England celebrated Mothering Sunday on the fourth Sunday of Lent to honor all the mothers of England. This is the first recorded history where all mothers were celebrated and not just one mother figure.
In 1872, Julia Ward Howe from Boston U.S. suggested a Mother's Day celebration that would be dedicated to peace. Her idea was to unite mothers to prevent the loss of life through war. Her concept of Mother's Day for Peace was appreciated but not recognized; however, through the Woman's International Peace Association that she led, a day dedicated to peace was observed.
Setting the Stage
Anna Jarvis from Philadelphia, U.S., wanted to honor the memory of her mother by the same name who passed away in 1905. She felt that all mothers need to be celebrated for their role not just in the home but also in society.
Anna Jarvis was one of twelve children, of which eight had passed away in their early childhood years. Her mother had organized Mother's Day work clubs in the 1850s to address poor health and sanitation, which was part of the reason for the high mortality rate of children at that time.
It was Anna Jarvis, the daughter, who pushed to make our present-day Mother's Day celebration a reality, where mothers across the world are treated in kind sentiment and showered with gifts in a day of appreciation for their love and dedication to making the world a better place and for making each one of us better people.
Today's Mother's Day
Fast forward to 2021, and there are now over 40 countries celebrating mothers on an annual basis. Most have put aside one special day to express gratitude to moms, but in some countries like India, mothers are celebrated for ten days in a festival called Durga Puja, which occurs in October each year.
This is a deep-rooted religious festival where the divine mothers Durga and Kali Ma are celebrated. In India, mothers are respected as caregivers, and the bond between mother and child is considered sacred, so adopting the western version of Mother's Day was easy as it is part of their continuous appreciation and gratitude to all mothers.
The popular day to celebrate Mother's Day is on the second Sunday of May, and countries honoring moms on this day include the United States, Canada, Australia, India, Japan, South Africa and many more. The United Kingdom and Ireland celebrate Mother's Day on the fourth Sunday in Lent, while most Arab countries celebrate Mother's Day on the vernal equinox being March 21.
Thailand has an interesting yet appropriate Mother's Day celebration which is held on August 12 each year. The day is the birthday of Queen Sirikit, who is the world's longest-reigning royal consort. Her Majesty was renowned for her work with charities and upliftment programs, so it is fitting to celebrate Mother's Day on the same day Queen Sirikit is celebrated for her role as the mother of the nation.
A telling quote to describe a mother was written by Jodi Picoult. She wrote,
"My Mother: She is beautiful, softened at the edges and tempered with a spine of steel. I want to grow old and be like her."
The admiration and respect for mothers has been more than hard-earned, and the beauty about how we perceive our moms seems to be a natural order of things. Mothers just know how to turn adversity into victory, tears of sadness into tears of joy, and a divided family into a united front.
Although perceived to be meek and fragile, mothers build bridges, put out fires, feed hungry bellies and tend to a stranger's child without question. India must be applauded for recognizing the role mothers play in society, but mostly for recognizing the importance of the bond between mother and child.
New Moms!
New mothers celebrated their moms, and now they become the celebrated mothers. The first Mother's Day a new mom experiences will be an emotional ride of pure joy with many memories of how they celebrated their mothers. In a sense, it can be likened to a rite of passage, but the road ahead always remains a challenge. What new mothers and all the mothers before them have is love and an innate desire to share that love with anyone in need.
Mothers become who they are because of their incredibly special little one. Keepsakes are an incredible gift at this time of year because it captures both the child and mother in an everlasting standstill.
Treating a new mother on her first Mother's Day should be a very unique occasion. Gifts are great, but the deeds of the day are remembered the most. Start off with breakfast in bed and handmade cards telling mom how special she is. You may want to allow mom to sleep in a little longer and take care of the little one while making sure the house is tidy in the process.
Run mom a nice hot bath with scented bath salts and have extended family come over with cooked dishes for a family lunch. You might want to arrange an outing to one of mom's favorite places or perhaps to a place she would like to visit. The idea about Mother's Day is to show appreciation and to say thank you for being that special person who tends to all our needs.
Mother's Day gifts normally include chocolates, flowers, keepsakes, and perfume presented with a heartfelt card letting mom know she is the best mom in the world.
However, we must remember Anna Jarvis. She witnessed the commercialization of Mother's Day and revolted against it. Although she propagated and fought for Mother's Day to be recognized as a celebration of mother's deeds, she did not want the essence of the day to be trivialized with just gift-giving, but rather with sentiments of appreciation.
Always love and respect your mother, but on Mother's Day, put in a little extra effort to let her know how great she is!
---
Meet Our KeaMommy Contributor: Nadia Rumbolt

Nadia Rumbolt is a mom of many trades, including creative writing, blogging, van life, minimalism, veganism, the beach, nature, and the occult.