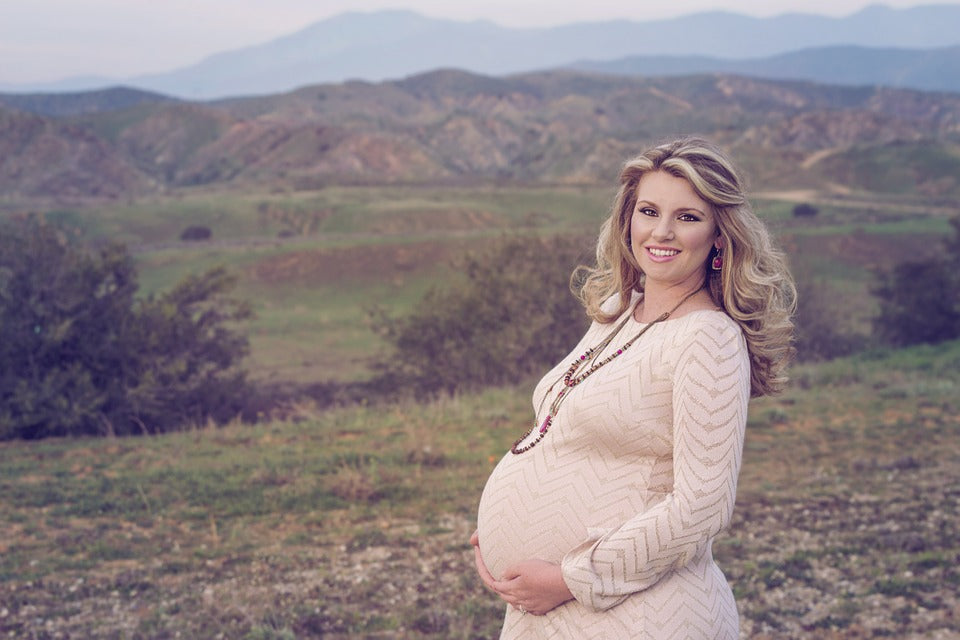 Maternity Photo Shoot Tips And Ideas
Are you approaching the end of your pregnancy? It's time to schedule a maternity photo shoot! Read on for all the latest trends, tips, and tricks for making the most of your maternity photo session!
Are you approaching the final months of your pregnancy? Are you considering doing a maternity photoshoot? Are you overwhelmed with all the ideas and themes out there? Read on to find out everything you need to know to make the most of your maternity photo session.
 When should I schedule my maternity photos? 
For the best pictures, it's ideal to schedule your maternity photos for when you will be 7-8 months along. This will be a time where you baby bump is nice and round, but not so far into the pregnancy that you will be tired and uncomfortable. By the ninth month of pregnancy, you may feel swollen, exhausted, short of breath, and nauseous - not the best time to spend an hour taking pictures! 
When you reach month 6 or 7, begin researching maternity photographers in your area. Browse through their portfolios to get a good idea on their photography style. Contact several photographers and ask them a little about what a maternity session includes. Once you pick your photographer, it's time to start planning your session!
What should I wear to my maternity photo session? 
There are plenty of options for maternity wear! Pick a style that feels comfortable and is flattering to your specific body. There are several popular dress styles that women choose. First, empire waistlines look great on any pregnant woman. They are more fitted through the bust and flowy under the belly. This style is flattering because it showcases your baby bump while still being modest. It can also be an easy way to hide any "trouble spots" that you feel self-conscious about. These dresses make it easy to cradle your bump for some fabulous pictures. On the other end of the spectrum are "bodycon" dresses. Bodycon dresses cling tightly to the body, emphasizing that gorgeous round bump and hugging your figure in all the right places! Some women choose to wear shapewear under these dresses to camouflage any areas they don't like, Be aware that if you plan on doing a lot of movement and different poses for your pictures, it may be difficult in such a form-hugging style. A newer trend in maternity fashion is the "peek-a-boo" style of dress. These dresses come apart at your bump to showcase some skin! You can also use a button-down shirt for this style as well. If you're totally comfortable with your pregnancy figure, you might as well show it off! After all, maternity pictures are all about showcasing that beautiful belly and the wonderful life growing inside it! 
What should I bring to my maternity session? 
Maternity photos can be a great time to use some fun props. Here are some popular prop ideas: 
Ultrasound pictures

Baby shoes

Wooden alphabet blocks

A plain onesie

A newborn hat

A chalkboard sign 

Objects that resemble your bump (basketball, pumpkin, etc)

Board books 

Any other sentimental items
What are some non-traditional maternity photoshoot ideas? 
Most maternity photoshoots occur either in a photography studio or in an outdoor setting like the woods or beach. However, there are some non-traditional ideas that are beautiful as well. 
Silhouettes are a gorgeous maternity photo trend. The woman sits or stands between the camera and a bright light source. Playing with light and shadow can make for some truly stunning pictures. Another popular trend is the milk bath photo shoot. The woman lies in a bath filled with milk and water. Props like flowers or food can also add a fun pop of color. Some women choose to celebrate their "rainbow" pregnancy (a healthy pregnancy after miscarriage) with a rainbow-themed photoshoot. From rainbow dresses to rainbow props to rainbow paint, this style of photoshoot is a beautiful way to commemorate the joyous occasion!
So, if you're expecting a baby soon, follow these steps for a successful and fun maternity photoshoot!
Do remember to follow us on Instagram @keababies and join our loving and supportive KeaCommunity Facebook Group!
Parenting is awesome. Sleep is overrated. Every day is an adventure. 
---
Meet Our KeaMommy Contributor: Kaitlyn Torrez

I'm Kaitlyn Torrez, from the San Francisco Bay Area. I live with my husband and two children, Roman and Logan. I'm a former preschool teacher, currently enjoying being a stay at home mom. I love all things writing, coffee, and chocolate. In my free time, I enjoy reading, blogging, and working out.