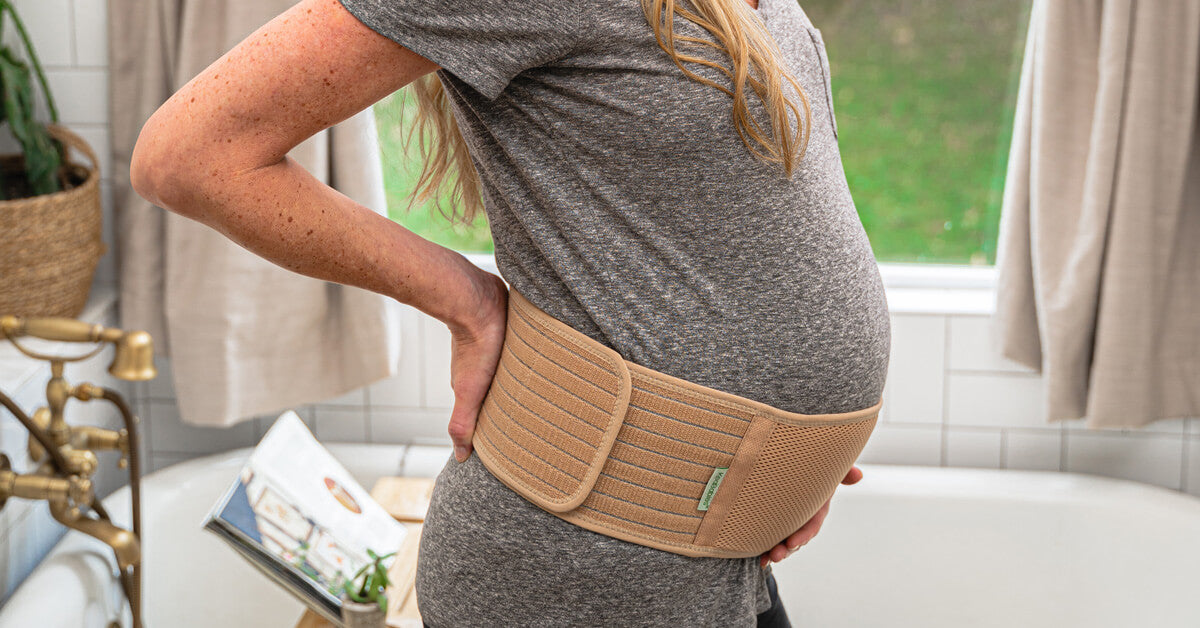 KeaBabies Tutorials: How To Use The KeaBabies Maternity Support Belt
Pregnancy is a beautiful, challenging journey, and here at KeaBabies, we want to enable mothers to have a safe and comfortable pregnancy journey! Our soft, breathable maternity belt is the perfect addition to any expecting mama's wardrobe! 
Pregnancy is a beautiful, rewarding, and challenging journey to new motherhood. Nine months of growing a new human life can be exciting, yet taxing, on the human body! 
Here at KeaBabies, we celebrate the amazing way a mother's body transforms and adjusts to provide a safe, cozy home for her growing child. We strive to make parents' lives simpler by creating quality, affordable products to make parenthood a little easier! If you're an expecting mama, we'd encourage you to check out the KeaBabies Maternity Support Belt to assist you along your journey to motherhood! 
The KeaBabies Maternity Support Belt is breathable and stretchy, adjustable, and makes a great pregnancy gift for expecting moms! It provides 360 degrees of support for even weight distribution around your growing belly, helping to prevent certain pregnancy complaints such as lower back pain, pelvic floor pain, posture problems, pelvic joint pain. The support belt aids in abdominal muscle support and even postpartum recovery! 
Here are some of the key features of the KeaBabies Maternity Support Belt: 
1. Enables even weight distribution. 
The cause of many pregnancy aches and pains is uneven weight distribution due to the mother's growing belly! Wearing a support belt can help distribute your weight around your hips and pelvis, providing an optimal level of support for your growing baby bump! The support belt can be worn postpartum as well, and it can help provide extra support for your abdominal muscles during pregnancy and postpartum healing! 
Many pregnant women report feeling more clumsy and unbalanced during pregnancy due to the growing size of their belly. Wearing a maternity support belt can help expecting mothers to improve their balance and avoid falls! 
2. Soft and breathable. 
As with many other KeaBabies products, we use premium quality materials in our KeaBabies Maternity Support Belt. The mesh fabric is soft and breathable, ideal for pregnant moms who tend to run on the warmer side due to fluctuating hormones. The fabric will keep you comfortable all day long, and it's so soft that you might even forget you're wearing it! It's easy to use and adjustable to fit a variety of body shapes and sizes. 
3. Made to ease pregnancy aches and pains. 
Pregnancy is a beautiful journey, filled with many exciting moments, but we know it's not always a breeze! Weight gain, hormonal changes, and other pregnancy symptoms can cause many aches and pains. Wearing a maternity support belt can erase a variety of issues such as lower backache, pelvic floor pain, and round ligament pain, by providing additional support for your belly and gentle compression around your hips. Having a correct posture can help ease a lot of pregnancy pain! 
During pregnancy, a woman's ligaments become softer and more flexible to help her body prepare for labor. This change can cause much of the lower back and pelvic pain that women experience during pregnancy. A maternity support belt can help ease some of the strain on your joints! 
4. Helps mothers stay active during pregnancy. 
Are you used to doing a variety of physical activities or exercise prior to pregnancy? If so, wearing a support belt during your daily routine or during your workouts can help give you the support you need to continue doing these activities throughout your pregnancy. Getting enough physical activity during pregnancy can help expecting mothers feel more confident, less anxious, and can help keep mama and baby happy and healthy! 
Many forms of exercise are safe to do during pregnancy but always check with your doctor before starting a new workout regimen. Some activities that are beneficial to do during pregnancy include walking, swimming, using an elliptical machine, or doing other low-impact exercises. 
5.  Makes a great gift for expecting moms. 
Are you stumped on what to buy someone that's recently found out she's expecting? The KeaBabies Maternity Support Belt makes a great gift! Help new moms feel loved by surprising them with a wonderful support belt they can wear throughout their whole pregnancy! The KeaBabies support belt comes in a beautiful gift box - all ready for gifting! 

For more information on how to use the KeaBabies Maternity Support Belt, watch the great tutorial available on our website at https://keababies.com/pages/tutorials. This video gives you all the information you'll want to know before choosing the KeaBabies Maternity Support Belt!
Do remember to follow us on Instagram @keababies and join our loving and supportive KeaCommunity Facebook Group!
Parenting is awesome. Sleep is overrated. Every day is an adventure. 
---
Meet Our KeaMommy Contributor: Kaitlyn Torrez

I'm Kaitlyn Torrez, from the San Francisco Bay Area. I live with my husband and two children, Roman and Logan. I'm a former preschool teacher, currently enjoying being a stay at home mom. I love all things writing, coffee, and chocolate. In my free time, I enjoy reading, blogging, and working out.