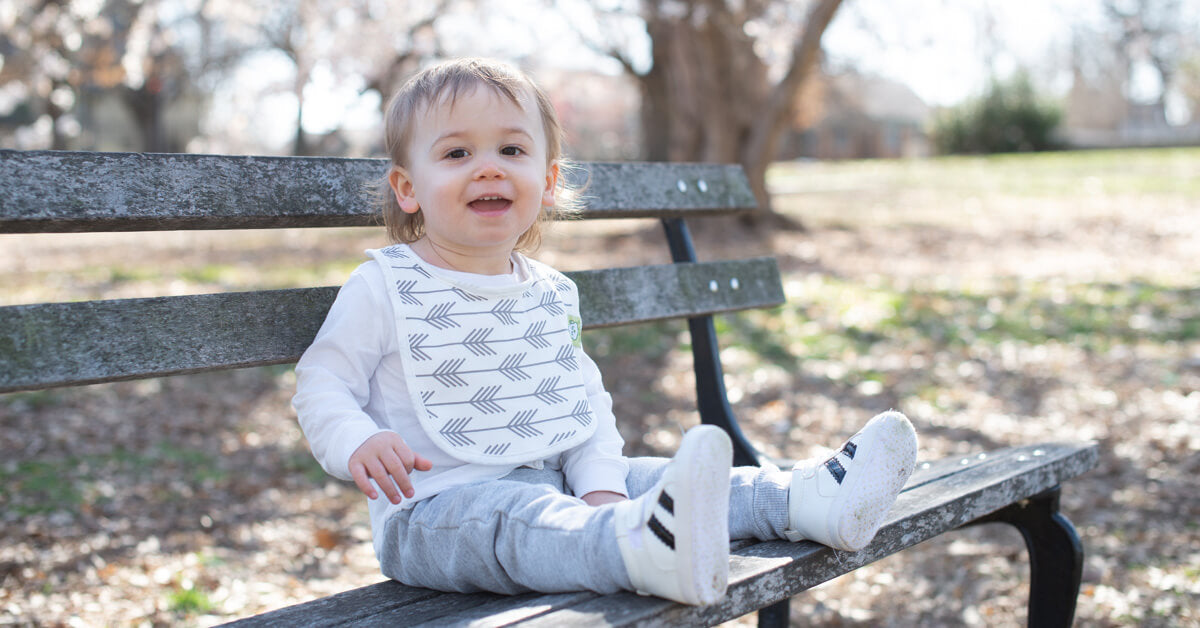 Dealing With Regressions During A Pandemic
The COVID-19 pandemic has changed family life for everyone. With all the changes happening in society, it's understandable that both you and your children are experiencing heightened levels of anxiety and apprehension these days.
The COVID-19 pandemic has changed family life for everyone. With all the changes happening in society, it's understandable that both you and your children are experiencing heightened levels of anxiety and apprehension these days. Although young children can't express how our ever-changing society makes them feel, they might express their emotions through behavioral regressions, such as night waking, "baby talk," or potty accidents. 
If your child has been going through regressions, don't fret - it's a normal response to stressors. Here are some regressive behaviors you might notice in your babies and toddlers: 
Nightmares or bad dreams

Being worried about sleeping alone 

Reverting to thumb sucking 

Putting toys in the mouth 

Waking at night

Playing or mimicking a "baby" 

Excessive irritability and tantrums

Recurrence of separation anxiety 

Potty training regressions
These are typical regressive behaviors, but regressions can show up in all kinds of ways. If you are concerned about your child's behavior, contact the pediatrician for advice on next steps you can take. 
Coronavirus has presented a major disruption to families. School closures presented the greatest disruption, followed by business closures that resulted in many parents working from home. Babies and toddlers that suddenly have older siblings and parents at home all the time can become anxious at the sudden changes to family life. Without social outlets like daycare, preschool, or playdates, young children can bottle up nervous or confused feelings. Children that are stressed might become irritable and lash out, or engage in negative behaviors. 
Children, especially in the early years, thrive on routine and predictability, and unfortunately the pandemic has made it impossible to maintain a "normal" way of life. When the world feels uncertain, children look to their parents for comfort and reassurance. And even if life continues to change every day as the vaccines become more widely available, and COVID numbers decline, parents can still be there for their children when they go through behavioral regressions. 
Here's how to confront your little one's regressions:
1. Spend time connecting with your child. 
Make sure your child feels loved and secure. Spend extra time being present for your child, whether that's reading a story, cuddling in bed and watching a movie, or playing a game in the backyard. Spend time telling jokes or singing songs with your child. Don't feel like you're "babying" your child - your extra measure of love and support will offer the best protection from anxiety and worry leading to regressive behaviors. 
2. Spend time supporting your child. 
Resist the urge to discipline your child for regressive behaviors. When a child experiences regressions, it can make a parent angry, irritated, or frustrated, and this can make it tempting to scold your child for acting in a way inappropriate for their age. However, what your child needs most is support. Recognize that your child's improper behaviors aren't a way of angering or upsetting you, but rather, a natural reaction to stress. Give your child the extra support he needs when he's feeling anxious and alone. 
3. Spend time identifying regressive behaviors. 
Certain regressions are easily recognizable, like frequent night waking or potty training accidents. And yet there are many other regressive behaviors that are harder to notice. Some children will become clingy, some children will become defiant, and others will cry more frequently. Figuring out how your child is regressing can help you treat the behavior. 
4. Spend time creating a new routine. 
During these unpredictable times, it's more important than ever to create some sense of routine and schedule. Young children thrive on knowing what to expect. Create some aspect of routine in your daily life, such as morning story time, doing a quick yoga session after lunch, or going on a brisk walk after dinner. Even if you're busy juggling work and parenting duties, find time to insert one predictable moment into each day.
5. Spend time teaching your child about self-care.
Take this time to emphasize self-care with your children. Whether it's going on an evening walk, taking a long bath, or spending some quiet time reading every day, self-care is important for kids and adults alike! Self-care can come in many forms. There are stretching and yoga programs that adults and children can do together. You can spend time with your child reading books or magazines in the afternoon. If your child enjoys art, you can spend time working on art projects together. You could also turn on some soothing music and listen together. If the weather is nice, pack some snacks and have a picnic outside. If your little ones see you practicing good self-care habits, they'll be encouraged to do the same! 
Regressions are common during times of stress and uncertainty, so it makes sense that many children are struggling as pandemic life continues to evolve each day. If your child is regressing in certain areas, take a deep breath and remember this is only temporary. 
Do remember to follow us on Instagram @keababies and join our loving and supportive KeaCommunity Facebook Group!
Parenting is awesome. Sleep is overrated. Every day is an adventure. 
---
Meet Our KeaMommy Contributor: Kaitlyn Torrez

I'm Kaitlyn Torrez, from the San Francisco Bay Area. I live with my husband and two children, Roman and Logan. I'm a former preschool teacher, currently enjoying being a stay at home mom. I love all things writing, coffee, and chocolate. In my free time, I enjoy reading, blogging, and working out.