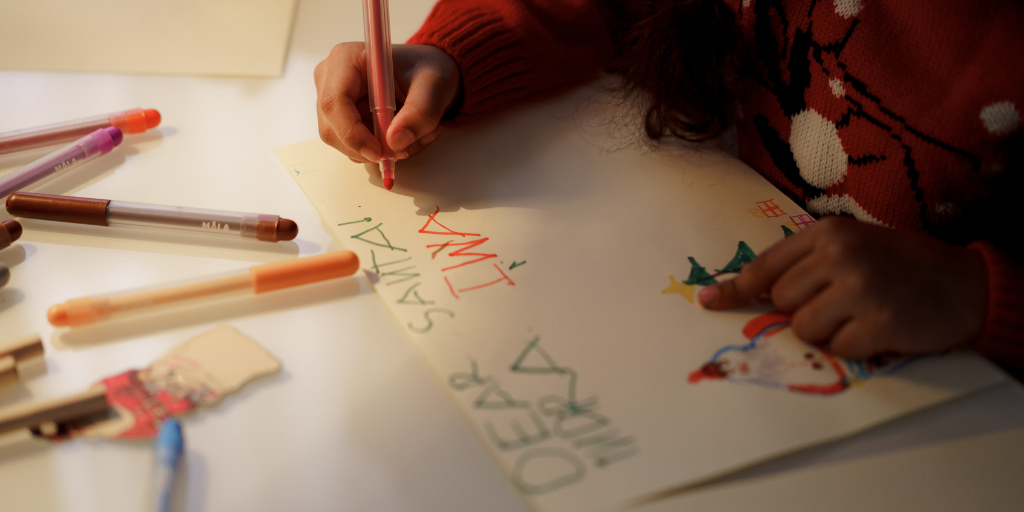 Creating Keepsakes With the KeaBabies Inkless Ink Pads
Are you stumped on holiday crafts or family gifts? One of our newest products, the KeaBabies Inkless Ink Pads, can be the perfect solution! You can create all kinds of adorable keepsakes with this stamp kit - read on to find out how!
From homemade Christmas cards to holiday-themed art projects, this is a fantastic time of year to get out the craft supplies and create some wonderful memories with your families. With the KeaBabies Inkless Ink Pad, you'll be able to capture precious memories without creating a giant mess. Even newborns can participate in the fun! 
The tiny moments with your little one will fly by - so you'll want to capture every little memory that you can! The KeaBabies Inkless Ink Pad allows parents to create keepsakes with their little ones in a safe and mess-free way. There's no better way to remember your little one's growth than creating souvenirs using their handprint or footprint. With the inkless ink pad, you can capture your child's tiny handprint or footprint in less than 5 minutes! 
The KeaBabies Inkless Ink Pads contain all the materials you'll need for an easy DIY project. 
The kit comes with two premium ink pads, eight art cards, and a step-by-step instruction manual. Parents don't need to waste their time, or money, on other DIY kits that aren't premium quality. Here at KeaBabies, we know how precious these keepsakes are, and we seek to provide parents with the highest quality materials to create these precious memories with their little ones. 
The kit comes with 100% baby-safe ink that won't leave a residue on your baby's body. This mess-free ink makes it easy to use, even for parents that aren't "Pinterest moms!" 
One idea for using the ink pads is to stamp your baby's handprint or footprint once a month, and then create a special banner to display at your baby's first birthday celebration. Or, you can buy a book with blank pages to catalogue your baby's handprint or footprint each month. It will be a delight to look back and see how much your baby grows each month! The days truly do fly by. 
You can also frame the handprint or footprint to display on the wall in your baby's nursery or in a shadow box. You can also put the prints in your baby's memory album or scrapbook. The handprints or footprints could also be a great addition to your baby announcements or thank-you notes from your baby shower! There are countless ways to save your baby's prints. 
As we approach the holidays, it might be a special time to think of even more creative ways to use the KeaBabies Inkless Ink Pads to create amazing souvenirs to share with your loved ones. Here are some holiday-themed ideas for you to try this season: 
1. Enclose prints in your holiday cards.
Sending holiday cards to loved ones is a special tradition this time of year, so why not include a special memory created with your little one to send to friends and family this year? With everyone having to distance themselves from one another this year, and limit travel plans, sending your baby's handprint or footprint with your holiday card can make your loved ones feel more connected with you this holiday season. 
2. Turn your baby's handprint into Santa Claus. 
Stamp your baby's handprint, then use some cotton balls to glue onto the fingers to form Santa's beard. Add some eyes, and use red construction paper to make Santa's hat, and you'll have an adorable memory to display!
3. Create a Christmas tree with your baby's footprint.
 Stamp your baby's footprint onto a card, and then add some holiday cheer to make it look like a Christmas tree! You can decorate the footprint with green glitter, small pom-poms, and stickers. Cut out a small star and glue to the "top" of the tree (around your baby's heel). This will be a picture-perfect art piece to display every Christmas! 
4. Turn your baby's handprint into a reindeer.
Stamp your baby's handprint onto a card, and then turn the paper upside-down. Your baby's thumb will become the reindeer's head and neck, and the rest of your baby's fingers will be the reindeer's legs and feet. Draw on some antlers, add a plastic craft eye, draw some hooves, and add a little red nose if you want - and your baby's sweet little handprint will look just like Santa's four-legged helpers!
However you choose to celebrate the holidays this year, we hope you enjoy using the KeaBabies Inkless Ink Pad to create some precious memories with your little ones! There are so many fun ways to use your baby's handprint or footprint to create adorable little keepsakes to treasure for many holidays to come!
Do remember to follow us on Instagram @keababies and join our loving and supportive KeaCommunity Facebook Group!
Parenting is awesome. Sleep is overrated. Every day is an adventure.
---
Meet Our KeaMommy Contributor: Kaitlyn Torrez

I'm Kaitlyn Torrez, from the San Francisco Bay Area. I live with my husband and two children, Roman and Logan. I'm a former preschool teacher, currently enjoying being a stay at home mom. I love all things writing, coffee, and chocolate. In my free time, I enjoy reading, blogging, and working out.