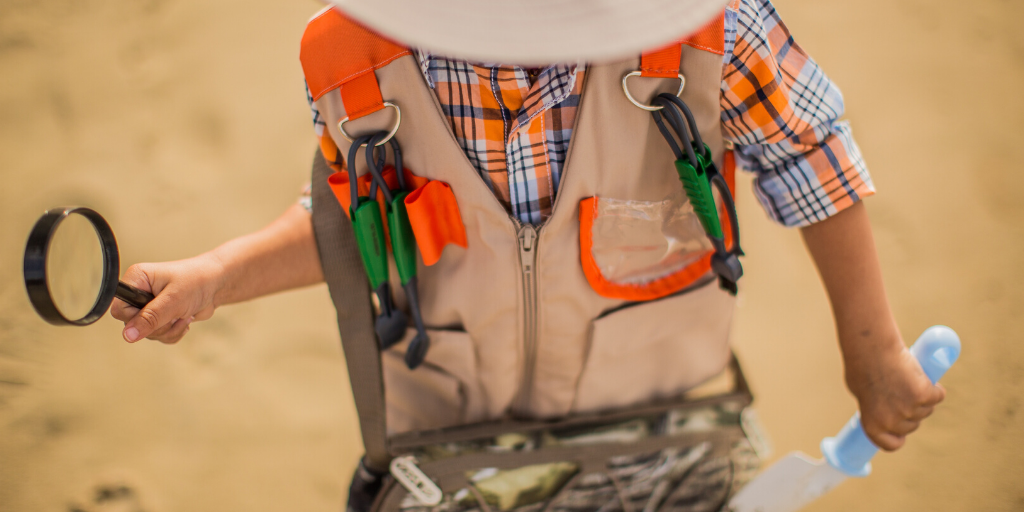 COVID Considerations For Summer Safety
Beaches? Pools? Camps? Playdates? In the time of coronavirus, it's hard to navigate what's safe and what isn't. As summer quickly approaches, take a look at some of the current guidelines on family activities.
The weather is warming up, the kids are out of school, and we're all more than ready for a relaxing break - but what precautions should parents take as the novel coronavirus still spreads throughout the country? Parents across the globe are facing an unprecedented set of worries as summer begins and society begins to "open up" again after months of lockdown. While there isn't one unanimous set of rules to follow, there are many safety measures parents can take into account as they plan summer activities. 
While the experts haven't agreed on all fronts, we do have an abundance of guidelines and suggestions from respectable groups such as the CDC, the American Academy of Pediatrics, and the World Health Organization. These groups have issued different sets of considerations for various summer activities, and while there isn't one clear-cut answer for how to proceed, most experts agree that outdoor activities are substantially safer than indoor activities. 
Here are the general recommendations for a safe summer:
Keep social activities outdoors as much as possible. 

Keep social groups small. 

Keep visits and playdates short. 

Wear masks if age-appropriate. 
Wondering how exactly you're going to keep your little ones entertained all summer long? Read these general guidelines for various summer activities before making a decision for your family. 
Do the kids want to go to summer camp? Well, there are three options to consider: virtual camps, day camps, and overnight camps. Virtual camps would obviously be the most low-risk activity, as your children can remain in the home but still participate in activities by utilizing technology to enroll in art camps, gymnastics camps, and more! Day camps would be slightly more risky, as your child will come into contact with other children. Thankfully, most centers are keeping groups small (10 or fewer children per group), keeping the same groups together throughout the time, and staying outside as much as weather permits. Overnight camps, where children are sleeping in the same space, presents the largest risk. No matter the option you choose, always encourage your children to wash their hands. 
Are you planning a trip to the beach? Experts agree that going to the beach is a very safe activity, if done correctly. Avoid crowded beaches and parking lots, keep your group together at all times, and wear masks when appropriate. Maintain a safe distance from other beachgoers. Going for a walk along the sand can be a great family outing! 
Are you planning to restart playdates? Chances are, your children are extremely eager to be reunited with their friends at this point. While any interactions with people outside the core family unit presents a risk, there are several ways to minimize risk when spending time with other families. The lowest-risk scenario would be interacting with only one friend/family at a time. Be up front with the other family about any recent outings and possible exposures. Keep playdates outdoors if you can, and set up activities where children aren't right next to each other (of course this will be challenging for younger kids!). If public parks are open in your area, this might be a good place to have a playdate. Bring masks for children who are old enough to wear one properly. If you have young toddlers or preschoolers, encourage them to wash their hands and keep their hands away from their face. Babies might be easier to keep apart, as you and the other family can set each baby on his own blanket to play, with his own separate toys, while the parents interact.
Do your older children play sports? Indoor contact sports present the highest risk. Children will be unable to keep a safe distance from one another, and shared equipment presents a risk. Outdoor, non-contact sports would be a safer option. Children should be encouraged to keep a safe distance from one another, wash their hands, and refrain from sharing food or drinks. 
Should you go out to dinner at a restaurant? Mealtime is unfortunately a scenario that always carries risk - since the activity involves touching the face, sharing items, breathing close to other people, and taking off a mask when eating. If you're desperate to get out of the house, consider outdoor dining versus indoor dining. You could also order takeout and share a meal in another family's home, or in a local park or open space. 
No matter what choices your family makes about summer activities, be sure to take the time to consider the risks. Each family is different, and will make their own decisions about what is safe and unsafe for the members of the family. Some children or relatives may have preexisting conditions that puts them at a higher risk if they contract COVID-19, and need to be even more cautious than the average healthy family. Keep researching, keep practicing good hygiene, and stay safe! 
Do remember to follow us on Instagram @keababies and join our loving and supportive KeaCommunity Facebook Group!
Parenting is awesome. Sleep is overrated. Every day is an adventure. 
---
Meet Our KeaMommy Contributor: Kaitlyn Torrez

I'm Kaitlyn Torrez, from the San Francisco Bay Area. I live with my husband and two children, Roman and Logan. I'm a former preschool teacher, currently enjoying being a stay at home mom. I love all things writing, coffee, and chocolate. In my free time, I enjoy reading, blogging, and working out.