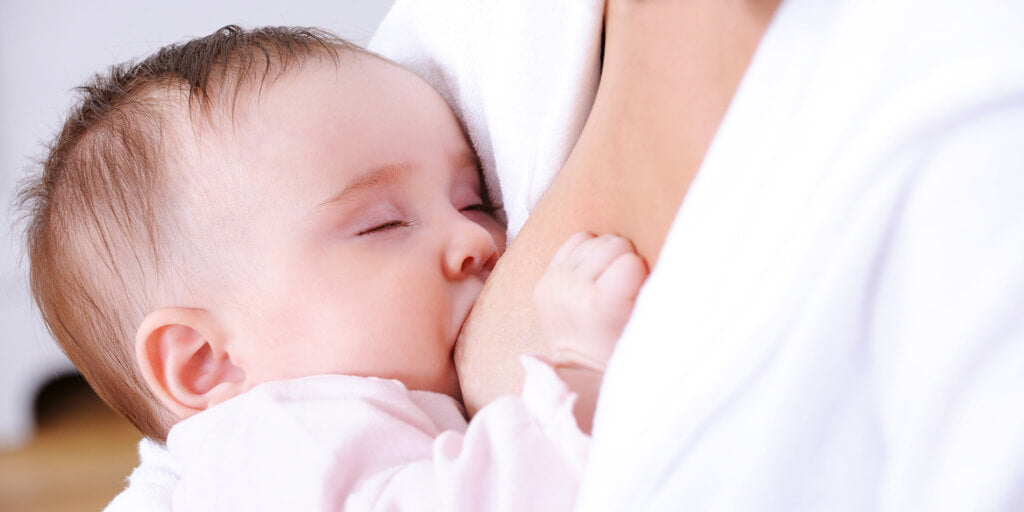 Can a Diabetic Mother Breastfeed?
Breastfeeding offers impressive benefits for the mother as well. However, if you are a diabetic mother, you might have doubts relating to breastfeeding.
Doctors, child specialists, in particular, recommend breastfeeding your baby soon after your delivery. Breast milk is the best food for the child. Breastfeeding offers impressive benefits for the mother as well. However, if you are a diabetic mother, you might have doubts relating to breastfeeding.
If you are looking for breastfeeding information for diabetic mothers, you have landed on the right page. Go through the following sections for a detailed insight into the topic.
Generally, all new mothers are suggested to breastfeed for at least six months. This is beneficial for both the nursing mother and the baby. For mothers, breastfeeding reduces the risk of developing certain diseases such as breast cancer, ovarian cancer, Coronary heart disease, high blood pressure, and type 2 diabetes. Most importantly, breastfeeding reduces stress and enhances the mood, much-needed for new mothers. It further helps burn calories and shed the extra pounds gained during pregnancy.
Babies that are breastfed, on the other hand, have a lower risk of developing gastrointestinal infections, lower respiratory tract disease, leukemia, acute ear infection, asthma, childhood obesity, and diabetes.
After discussing the general benefits of breastfeeding, let us focus on and get straight to the point.
Can you breastfeed if you have diabetes? What are the benefits of breastfeeding as a person with diabetes?
You can breastfeed your baby even if you have diabetes. This, however, is recommended if your blood sugar levels are within the normal range and you are healthy and fine. In fact, breastfeeding offers extra perks for women with diabetes.
Breastfeeding burns calories, so you will not need as many insulin doses as you typically got before you started nursing.

Breastfeeding delays the menstrual cycle, which usually brings along changes in the hormonal levels, making control of blood sugar difficult.

Colostrum stabilizes the baby's blood sugar level after birth.

Breastfed babies have lower risk of developing type 1 diabetes and becoming overweight as they grow.

Breastfeeding helps in shedding weight.

The happy hormone, Oxytocin, is released during nursing. This ensures your emotional and physical well-being.
Effects of diabetes on breastfeeding
Diabetic nursing mothers face some challenges. Read the following sections for diabetic breastfeeding information and advice.
What is gestational diabetes?
Gestational diabetes, just like any other type of diabetes, affects how your body reacts to sugar. The difference is that, gestational diabetes is a type is diagnosed only during pregnancy. The mother used to have normal blood sugar levels pre-pregnancy and due to the changes in hormones, some might develop this condition. Weight gain and diet can be factors for these changes in blood glucose levels. If a pregnant woman see a spike in blood glucose levels at the first few prenatal checkups, there's still a high chance controlling sugar levels by eating healthy food during pregnancy and more importantly afterwards.
The good news is, gestational diabetes can go away after delivery. When a mother decide to breastfeed, breast milk production can cause low blood sugar level especially during letdown. However, one should closely monitor their blood glucose levels before breastfeeding their baby. 
Production and maintaining milk supply
As a nursing mother, you should see to it that your blood sugar level is under control. Sugar levels over or under the normal range affect the amount of milk produced in your body. Eat a healthy and balanced diet and make sure to consume sufficient fluids. 
Women with diabetes may experience low blood sugar levels while breastfeeding, especially when your baby is feeding too much. It is important to regularly monitor your blood glucose levels and ensure to keep it normalized all the time.
Delay in milk production
Women with diabetes take time to produce milk after giving birth. To deal with this problem and ensure your newborn gets the colostrum immediately after birth, we advise you to seek help from a lactation consultant even before you gear up to deliver your baby. Colostrum with rich antibodies can be hand expressed from your breasts and safely stored so that your baby gets what it deserves the most from you. You can also talk to the specialist about formula feeding. 
Skin to skin contact helps both the new baby and mother get comfortable and avoid delay in breast milk production.
A baby with a low sucking reflex
Diabetic women may develop pregnancy problems, the most common being preterm labor and premature birth. Babies born before the completion of the pregnancy term can have a low sucking reflex, which means they cannot suck the milk on their own. They need to be shifted to the NICU (Neonatal Intensive Care Unit), where the expressed milk can be fed through a bottle or tube. 
Women with diabetes who completed their pregnancy to term may still birth babies with low sucking reflex. Skin to skin contact is a simple and natural process to help improve the bond between mother and baby and promote healthy sucking reflex and good breast milk production of the diabetic mother.
Does breastfeeding affect your blood sugar reading?
As a diabetic pregnant woman or a new diabetic mother, it is important you learn more about breastfeeding health.
Drop in blood sugar level 
Breastfeeding is a fantastic workout. It is like being in the gym 24/7. It is good for diabetic mothers since they can lose weight easily, but wait! If the blood sugar levels are not controlled, the numbers may suddenly drop. Most mothers with diabetes experience a letdown when nursing for the first time; however, several others notice the change in sugar levels at other times.
And because breastfeeding affects your glucose metabolism, it is best to check your sugar levels before and after each nursing session to ensure you are in normal health. 
When experiencing low blood sugar, we recommend having a glucose source close by when breastfeeding your newborn; a glass of fresh fruit juice can come in handy. A healthy snack after feeding is also suggested, particularly if you are taking insulin. You will need less insulin, as mentioned in the above sections, but it is important to keep your healthcare provider informed about your medications and the change in doses. It is always better to consult your doctor before making changes to your insulin doses.
Gestational Diabetes
One of the proven health benefits of breastfeeding is that mothers who breastfeed for six months who had gestational diabetes, meaning they don't have diabetes before pregnancy, are less likely to develop type 2 diabetes later on. That is why breastfeeding is highly recommended than formula feeding, as long as the lactation consultant recommends and you regularly check your blood glucose levels. 
Breastfeeding tips
Here are simple breastfeeding tips for diabetic mothers:
Breastfeeding burns calories and may cause weight loss. It means your sugar levels might drop during nursing. Eat something just before you breastfeed so that you maintain blood sugar levels to normal. You can also consume a glass of juice after feeding your baby.

Have patience. Your milk might come in slowly, but it will. Keep in touch with your doctor and lactation expert and follow their advice. Breastfeed 8-10 times a day when you initially begin nursing.

Touch your newborn soon after the delivery. Having skin to skin contact with your baby is extremely important. Breastfeed as soon as possible after giving birth.

Drink lots of fluids to stay hydrated. However busy, make it a habit to drink enough amount of water to prevent many health problems. 

Learn to use a breast pump before you give birth. You can either use a hospital-grade pump or a hand pump; the choice is yours. Learning to pump milk beforehand enables you to handle your baby better.
Conclusion
Delivery is an important phase in a woman's life, regardless of whether the mother is a diabetic or not.
Eating healthy meals on time is significant for a new mother. However, this becomes crucial if you have diabetes.
Check your blood sugar levels often and stay in touch with your healthcare team. Breastfeed your baby for at least six months.
Consult your doctor again after stopping breastfeeding since it can affect your sugar levels.
---
Meet Our KeaMommy Contributor: Sara Gale

Sara loves traveling and exploring new places with her family. She is mom to 2 lovely children and loves bringing them out on adventures.