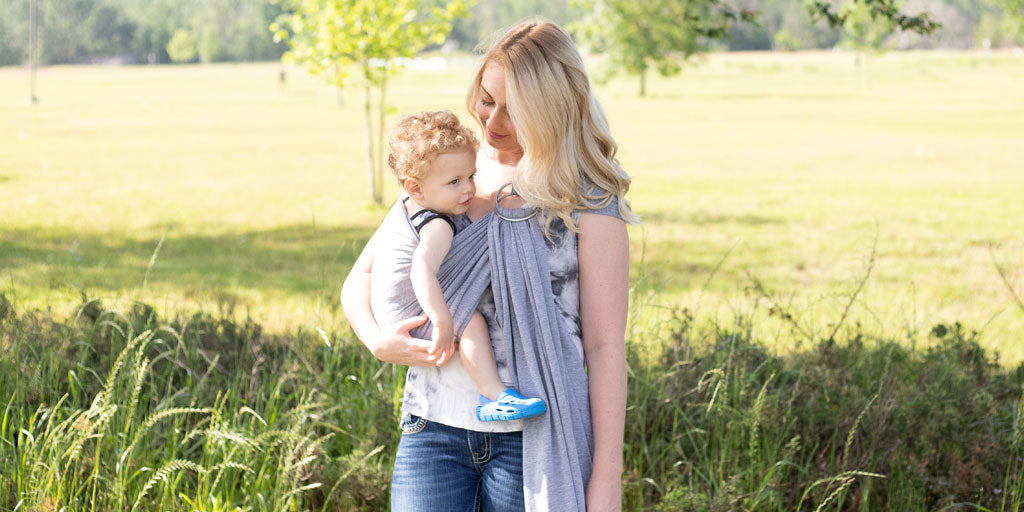 Comfortable and Easy Baby Wearing Techniques - Ring Slings & Baby Wrap Carrier
Newborn babies make the best cuddle buddies. There is nowhere they'd rather be than nestled snugly against a parent or caregiver at all times. This...
Newborn babies make the best cuddle buddies. There is nowhere they'd rather be than nestled snugly against a parent or caregiver at all times.
This can be both adorable and frustrating, as new parents often mourn the loss of their freedom as they become trapped under a sleeping baby at inopportune moments. Baby wearing eases a newborn baby's transition from womb to the big, loud, and sometimes frightening outside world.
Before you KeaMommies and KeaDaddies begin your baby wearing journey, think about what factors are most important to you.
Comfort?
Cost?
Durability?
Ease of use?
Here are the two most common babywearing forms.
Baby Ring Sling
A ring sling is an excellent option for newborns because it is simple to adjust, comfortable for both caregiver and baby, and can be left tied when not in use. A ring sling consists of one long piece of fabric attached to secure metal rings. It rests on one of the caregiver's shoulders, loops around his or her back and under the opposite arm, and forms a pouch against the caregiver's chest. 
Benefits of the ring sling:
Easy to adjust: With only one piece of fabric, there are no buckles, buttons, snaps, or clasps to deal with.

Comfortable: The woven fabric of a ring sling makes it more soft and breathable than some of the more structured carriers.

Fast: It is as easy to place baby in a ring sling as it is to remove them, making it a perfect choice for newborns who need frequent feedings, diaper changes, and naps.

Durable: Ring slings are great for newborns, but many can be used well into toddlerhood.

Lightweight: The single piece of fabric makes it easy to carry a ring sling in a diaper bag.
Baby Carrier Wrap
A wrap carrier, such as the Keababies Baby Wrap, is more structured than a ring sling and offers more support and security to a baby's body. A wrap carrier consists of one piece of stretchy fabric that a caregiver ties to his or her body before placing the baby inside. Wrap carriers come in different lengths and type of fabric, so there are many options to choose from to make them comfortable for all body types and weather. Wrap carriers wrap around a person's torso, cross in the back, and tie either in the back, front or on the side.
Benefits of the wrap carrier:
Comfortable: The stretchy, breathable fabric of a wrap carrier makes it a comfortable option for all weather.

Ergonomic: The wrapping pattern allows a caregiver to distribute the baby's weight in a way that doesn't cause back or neck pain.

Long-lasting: Wrap carriers can be used from newborns all the way to toddlers.

Safe: By wrapping a baby, they remain securely and firmly nestled against a person's body.

Portable: The single piece of fabric can be folded down into a pouch or bag and easily carried in a diaper bag.
Whether KeaParents choose a ring sling or a wrap, babywearing is essential to surviving the newborn days! Feel free to contact us if you have any questions or suggestions.
Be Part of our KeaCommunity! Follow us on Instagram @keababies and join our Facebook Group KeaBabies Love and be part of our loving and supportive KeaBabies Community! 
Parenting is Awesome. Sleep is Overrated. Every day is an Adventure.