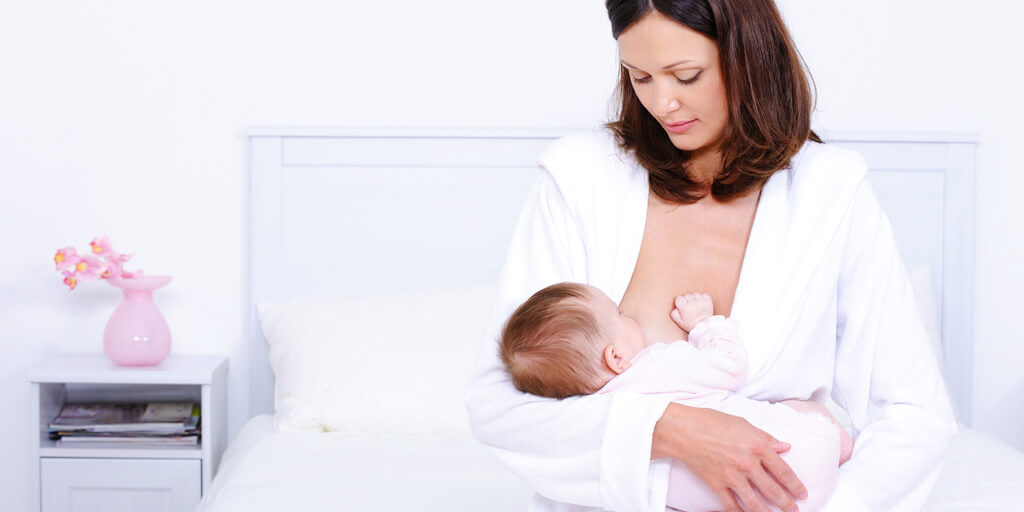 7 Best Breastfeeding Positions
You can hold your baby in many positions as there are no set rules on how to breastfeed your baby. The most important thing is that you are both in a comfortable position.
As you commence your breastfeeding experience, one of your questions may center around breastfeeding positions. Or maybe you've tried various breastfeeding positions and found you need more options.
You can hold your baby in many positions as there are no set rules on how to breastfeed your baby. The most important thing is that you are both in a comfortable position. There are certain kinds of positions that can help with different concerns. If you've had a C-section, twins, or move around a lot, there are options!
As your baby grows, you may have to change your breastfeeding position, and knowing different ones will help make things much easier for both of you. Today we'll cover some great options if you're looking for some ideas.
Preparation
Before you get into any position, you should try to get all the things you need. Here's a quick list to reference:
Do you need to use the restroom? Do so if you can! Some sessions last 5 minutes, and others can go on for over half an hour.
Get things like your snacks, phone, TV remote, drink, book, or other busy tasks.
Keep pillows, cushions, or rolled towels within reach in case you need them.
Feeding can get messy. Keep nursing pads and

burp cloths

in arm's reach as well.
Your baby should be comfortable in any breastfeeding position you choose.
You should also be comfortable and relaxed!
Check if your baby latches on correctly from time to time.
Now let's talk about your options.
Dangle Feeding
Dangle feeding is a breastfeeding position whereby your baby lies on his back, you squat over your baby on all fours, and then you place your nipple in your baby's mouth.
When done for short periods, this position has been reported to help cure mastitis. It's also a good option if you don't want your breast to be touched or squashed.
You could try this position on your bed or sofa and support yourself with pillows or cushions to prevent strain on your shoulders and back. However, using this position too often is not recommended, but you can use it when you're tired of other positions.
Nursing in a Sling
Nursing your baby in a sling can provide great help when you're doing light chores or when you're engaged in other activities that require you to move at all.
This position requires patience, and you have to ensure that your baby can raise his or her head before trying it. It's also a great option if your baby likes to feed frequently and doesn't enjoy being left alone.
You can breastfeed your baby in different slings, including wraps, front carriers, stretchy wraps, or ring slings. However, be very watchful when using this method. Ensure you can always see your little one's face and avoid pressing their chin against your chest.
Double Clutch
The double-clutch, or rugby ball hold, is an excellent breastfeeding position for twins. It allows you to feed them in tandem while keeping your hands free.
You will need a specially designed breastfeeding pillow for this method, especially when your babies are still little. This provides your little one with the extra support they need to get into position.
It also helps to reduce the pressure on your belly if you had a cesarean section. With this position, you can feed one baby and then tend to the other without disturbing either.
Side-Lying Position
This position is ideal for breastfeeding on the sofa or bed. It's also great for night feeds to enable you to relax and feed at the same time. The position only requires that you lie side by side and belly to belly with your baby.
Laid-Back Breastfeeding
The laid-back position is the ideal position for you if you had a C-section, especially if you've yet to find an ideal position. This one requires you to lean back with your baby placed across your shoulder. This is to ensure that you do not put any weight or pressure on your wound.
Cradle Hold
The cradle hold is the general picture that many mothers have when breastfeeding comes to mind. It requires you to sit upright with your baby placed on their side with their head and neck laid along your forearm. Their body is placed against your stomach in a belly to belly position.
It's a very popular position, but it can be difficult when dealing with a newborn because it doesn't provide your baby with the support they may need compared to other types of holds.
Place a pillow behind you to provide support as well, but be sure your breast is at your baby's natural height and not too high to prevent strained latching and sore nipples.
Upright Breastfeeding
This is the ideal position for babies suffering from reflux or ear infections.
The position requires your baby to sit straddling your hip or thigh with their head and spine in an upright position as they feed. It's a comfortable position for a newborn as long as you can provide enough support, but it can also be a convenient way to feed older babies who can sit without help. It also works for babies with low muscle tone or tongue-tie.
Into Position!
With the many breastfeeding positions suggested, you have a lot of options to choose from no matter where in the breastfeeding phase you are or if you're dealing with twins, wounds, or reflux.
If your baby has trouble latching, or you get sore from breastfeeding, get help from a breastfeeding specialist.
Following these tips will help you breastfeed your baby comfortably in any position you choose.
Sources
---
Meet Our KeaMommy Contributor: Nadia Rumbolt

Nadia Rumbolt is a mom of many trades, including creative writing, blogging, van life, minimalism, veganism, the beach, nature, and the occult.