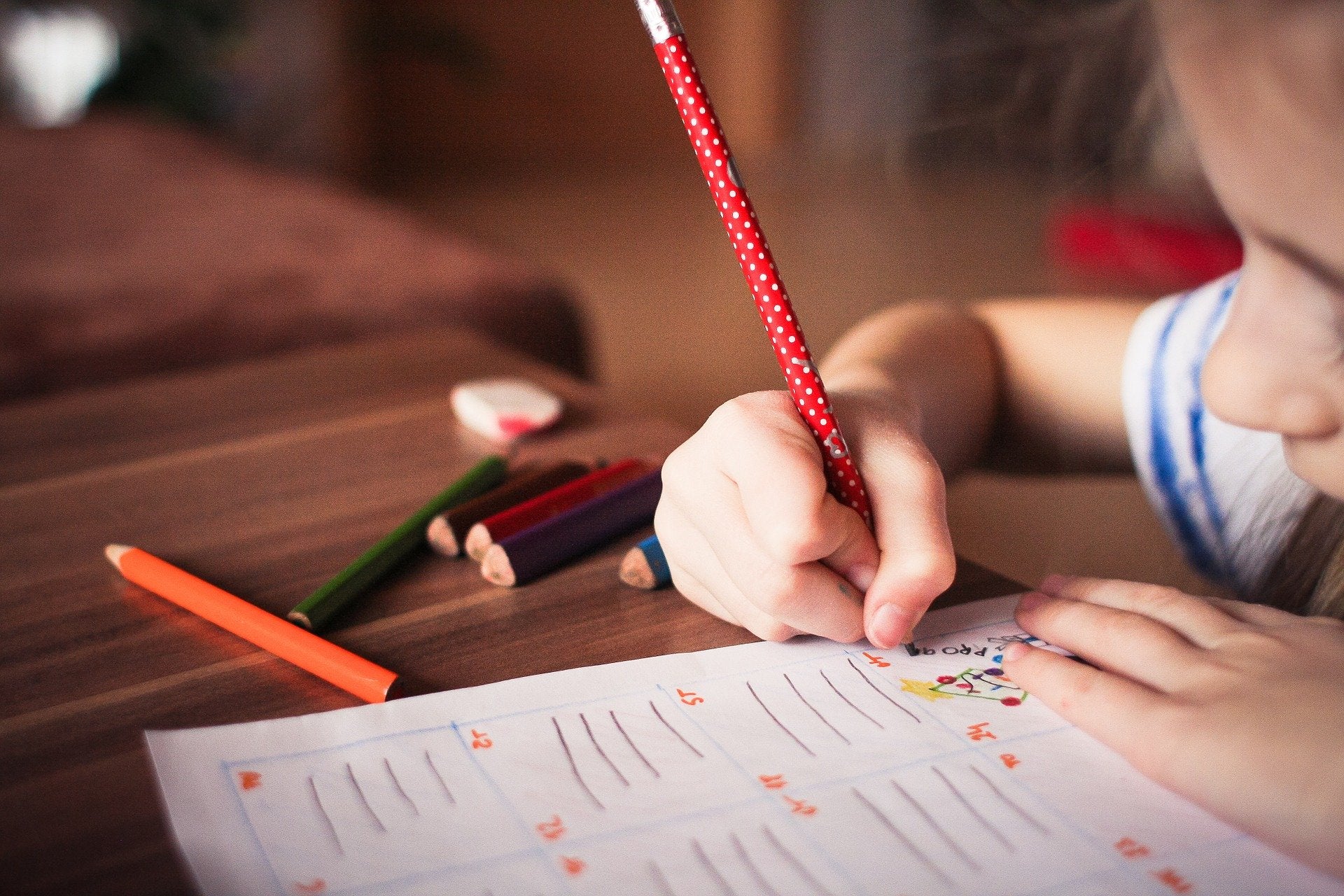 Stuck At Home? 10 Boredom Busters For Young Children
Between unpredictable spring storms and global concerns about the pandemic, chances are you've spent at least some time stuck at home with your little ones! Are you getting stir-crazy? Take a look at these 10 ideas for family fun at home! 
Spring storms and growing concerns about the pandemic have made it mandatory for many people to stay at home for at least some period of time. With all that is going on, chances are your little ones are starting to get restless! Don't worry - try these 10 ideas for family fun at home!
1. Unique art projects
Take this time to come up with ideas for new, exciting art projects. "Art" can be much more than crayons and paper. One thing that greatly benefits young children is to do "vertical art." Tape a piece of paper to a wall or window and let your little one draw or put stickers on the paper. For older babies and toddlers, squeeze paint into a plastic bag and tape to a window or to the floor for some mess-free painting!  You can also buy special markers for drawing on windows or other glass surfaces for some unique art opportunities. Even the youngest babies can enjoy "finger painting" with food like pudding. There are so many ways to make art!
2. Family game night
This is the best time to break out the good old board games and get together as a family for some friendly competition. Children as young as 2 or 3 can play board games, too! If your little one is too young to understand board games, you can create your own games. You can make up a family scavenger hunt, play charades, have a singing competition, and more. Your little ones can also be on a "team" with older siblings or an adult so they can still participate in more advanced games. 
3. Pom-pom sorting 
Pom-poms are inexpensive but so much fun for sensory play! You can simply buy a large pack of pom-poms and dump them into a sensory bin, or you can create other games to play. One quick idea is to find an old canister or box, cut some holes in the top, and let your little one practice pressing the pom-poms into the container. You can also have your little one sort the pom-poms by color or size. Older children can practice fine motor skills by using a small spoon or chopsticks to pick up the pom-poms. Just be sure to supervise young children, as these may present a choking hazard. 
4. Literacy activities 
Being stuck inside is the perfect opportunity to read books. If you can, take your little one to a local library to pick out new ones. Even very young babies can benefit from being read to. Books enable children to expand their vocabulary, pick up on emotional cues, and learn the rhythm of language. Older children might appreciate making books "come to life" by planning activities related to their favorite book. Come up with simple art projects, games, or sensory play related to their favorite story or literary theme. You can also take this time to go through your child's books and organize them according to theme or genre. 
5. Household chore help 
Surprisingly, young children actually enjoy helping with household work. You can teach kids as young as toddler age to help out around the house! Toddlers can enjoy moving laundry from the washer to the dryer or from the dryer to a laundry basket. Toddlers can also help sweep, wipe down surfaces (using water), and put away their toys. Older children can help load and unload the dishwasher, match socks, or wash vegetables to cook for dinner.  Many parents will be surprised by how much their children enjoy helping out!
6. Write a story 
Being stuck indoors can be a good time to play upon your child's imagination. If your little one is too young to read or write, you can ask them to verbally narrate a story, or write a story based on their favorite characters or interests. Older children can practice writing skills by coming up with their own short story, or illustrating and writing their own comics. 
7. Move your body
Don't let being cooped up inside be an excuse to become sedentary! There are a ton of ways you can do physical activities with children indoors! You can do yoga, dance to fun music, or make up a movement game. There are a lot of free resources online for music and movement for young children. Young babies that aren't yet mobile can still have fun playing on an activity mat or wiggling around as they watch themselves in a mirror! 
8. Try a new recipe
Get kids in the kitchen! Research shows that children are more likely to eat new food when they've had a part in growing, preparing, or cooking it. Babies can't participate in cooking, of course, but they can still enjoy watching and listening as you prepare food. You can wear your baby or sit your baby in a bouncer chair or high chair so she can observe you as you prepare food! Talk to your little ones as you prepare a meal. Toddlers and preschoolers can help wash produce, use a child-safe knife to chop soft vegetables and fruits, help pour and stir, and more! Always be sure that your little one is safe and secure and away from sharp objects or hot surfaces. 
9. Have a movie night 
Screen time isn't all bad. Find a great family movie, get some fuzzy blankets and pop some popcorn (for Mommy and Daddy!), and hunker down on the couch for a fun family movie night. Preschoolers and older kids might even enjoy making their own "drive-in" movie using big cardboard boxes as "cars." 
10. Learn something new 
If your kids need to spend time at home, take the opportunity to teach them something new. Learn a new language, try a new recipe, play a new game, or try a new hobby such as painting or making jewelry. There are plenty of online resources, such as YouTube, that are great for learning new skills. There are also apps for mobile devices that teach language and other skills. 
We hope these ideas help you and your loved ones create special memories together!
Do remember to follow us on Instagram @keababies and join our loving and supportive KeaCommunity Facebook Group!
Parenting is awesome. Sleep is overrated. Every day is an adventure. 
---
Meet Our KeaMommy Contributor: Kaitlyn Torrez

I'm Kaitlyn Torrez, from the San Francisco Bay Area. I live with my husband and two children, Roman and Logan. I'm a former preschool teacher, currently enjoying being a stay at home mom. I love all things writing, coffee, and chocolate. In my free time, I enjoy reading, blogging, and working out.