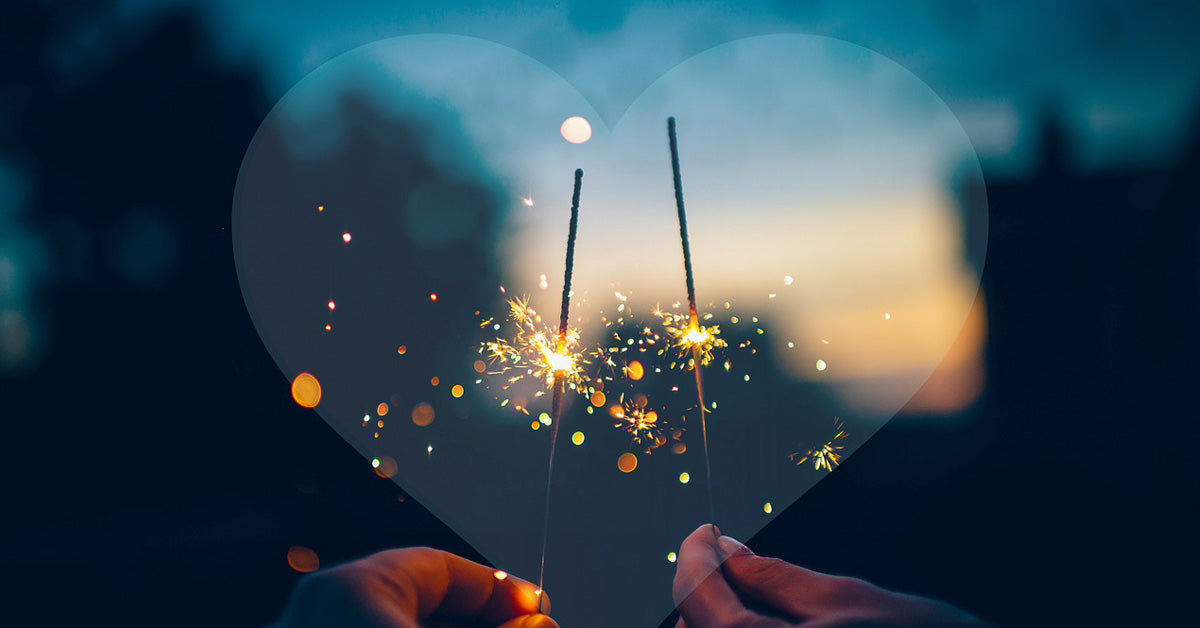 New Year's Resolutions For Parents
It's almost the start of a new year - the perfect time to write down some resolutions for the upcoming months. What do hope for in the new year? Click the blog post above for some tips on keeping those resolutions!
It's almost the beginning of another new year. What resolutions will you make for 2020? 
How can KeaBabies help you achieve your goals? We are here to support you! Here at KeaBabies, we're all about encouraging healthy parents and children by creating products that help make parenthood a little easier! 
One of the most popular New Year's Resolutions every year is weight loss. Are you hoping to shed the baby weight once and for all? KeaBabies has several products that can help you with your fitness journey. Our 3-in-1 Postpartum Belly Support Recovery Wrap can be a helpful tool in shrinking that postpartum belly in a comfortable way! It provides pelvic support for postpartum recovery while helping your belly return to its pre-pregnancy shape. The KeaBabies Baby Wrap Carrier can also be helpful in achieving your weight loss goal. You can actually do several exercises all while wearing your baby! You can, of course, wear your baby when you go on a brisk walk around the neighborhood - but you can also babywear while you do arm exercises with hand weights, dance (gently), do calf raises, and more! 
Another way KeaBabies can help support your resolutions is through our online community on Facebook. One way you can be sure to stick to your resolutions is by finding a good support group to keep you accountable! Interact with thousands of parents from all walks of life, in all stages of parenthood, in our Facebook group called KeaBabies Love. We'd love to help support you in meeting your goals and achieving your dreams in the new year!
Do you struggle to keep your resolutions and stick to your goals? Here are some tips and tricks for staying on track all year long!
1. Write it down. 
Whether it's a note on your phone, a vision board, or a checklist on a whiteboard, physically writing your goals and resolutions somewhere can make you feel more accountable. Post your resolutions somewhere where you can view them every single day. Remind yourself of why you set those goals. If you need motivation, treat yourself to a new journal or spend a few hours creating a "vision" bulletin board where you post pictures, stickers, postcards, and other items to help you visualize your dreams. Even sticky notes posted on your bathroom mirror can serve as a great reminder to stay on track!
2. Find an accountability partner. 
A good accountability partner can be your spouse, a friend, or a family member. Anyone who helps encourage and motivate you to reach your goals can be a great source of accountability. If you don't have anyone to turn to, you can also seek the help of a counselor, therapist, church member, friend from a mom's group, personal trainer, doctor, or nutritionist. Having people in your circle to help guide you and encourage you to stick to your resolutions can be helpful when you start to feel tired or discouraged. You can even look online for support groups and forums to join for certain resolutions. Health and fitness resolutions are easier to keep because there are a ton of communities for those trying to reach personal weight loss or fitness goals! There are even apps that can help keep you motivated.
3. Reward yourself. 
Treat yourself for meeting your goals and sticking to your resolutions! What are some good ideas for rewards that won't derail your progress? Treat yourself to a massage, go get a pedicure, pick out a new dress, go on a special date night, see a new movie, or go check out a new coffee shop or restaurant. Set small goals and then reward yourself when you meet them. Obviously, if you're working toward weight loss goals, don't reward yourself with food. If you're trying to stick to a budget and work toward financial freedom, don't reward yourself with a shopping spree. Your rewards should help keep you on track to meet your goals - not distract you from the finish line. 
4. Break down big goals into smaller targets. 
Big goals are good, but it's easy to get discouraged or distracted in the process. Break down big goals into smaller ones and focus on meeting each small goal one at a time. For example, if your goal is to lose 50lbs in the new year, break it down into monthly or weekly weight loss goals. In January, aim to lose 4-5lbs. If you have a birthday in February, plan to lose 2-3lbs, and then make up for the lost time in the next month. If your resolution is to be able to run a 10K race, break down your goals into smaller ones. Start with running for 5 minutes, and then increasing to 8 minutes, and then increasing to 10 minutes, and so on. If your goal is financial freedom, figure out how much you have in debt and aim to pay off a little at a time each time you get a paycheck. Breaking down bigger goals into smaller goals is a great way to help yourself stay on track. 
5. Don't treat setbacks as a reason to give up. 
Just because you experience a failure or two, doesn't mean you won't achieve your goals or maintain your resolutions. Failure is a part of the process. If you don't meet your goal one week, treat the following week as a clean slate and start right back up again. Don't become easily discouraged. Talk to someone about your problems and your issues as they come up. Find a friend who can support you in the good times and in the tough times. Like they say - progress over perfection! 
However you ring in the New Year, don't forget to include KeaBabies in your celebrations and your resolutions! We're here to support you!
Do remember to follow us on Instagram @keababies and join our loving and supportive KeaCommunity Facebook Group!
Parenting is awesome. Sleep is overrated. Every day is an adventure. 
---
Meet Our KeaMommy Contributor: Kaitlyn Torrez

I'm Kaitlyn Torrez, from the San Francisco Bay Area. I live with my husband and two children, Roman and Logan. I'm a former preschool teacher, currently enjoying being a stay at home mom. I love all things writing, coffee, and chocolate. In my free time, I enjoy reading, blogging, and working out.