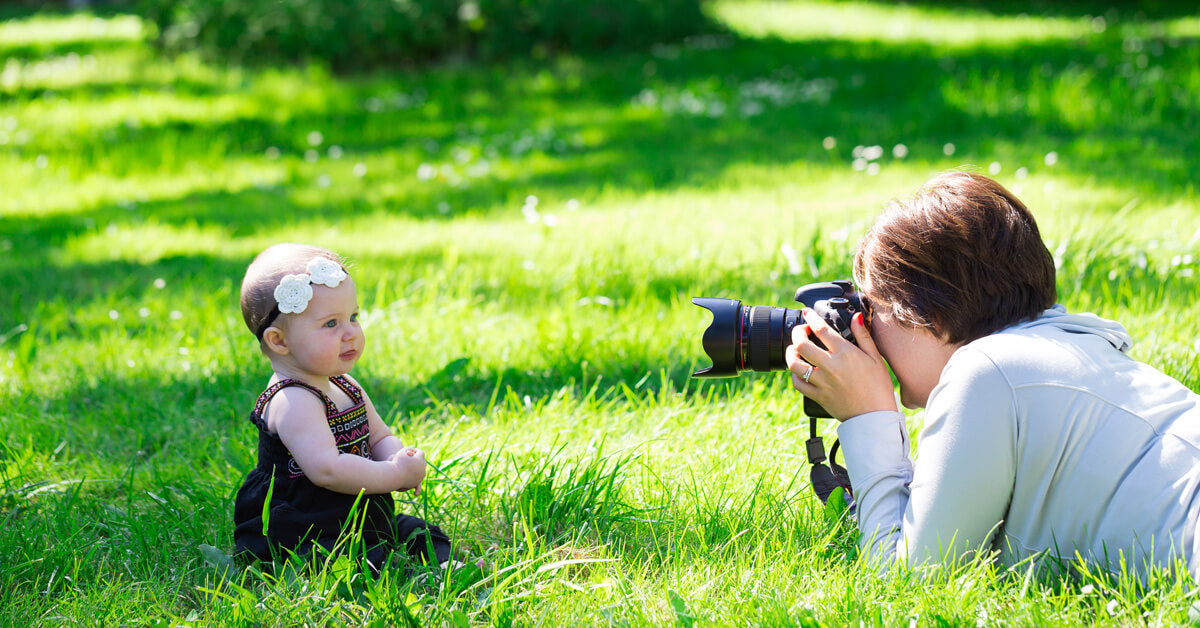 Marking Milestones For Your Baby's First Year
If you want to create some wonderful memories with your little ones, consider tracking their monthly milestones with the all-new
KeaBabies Baby Milestone Stickers
! These 24-packs of stickers will add a whimsical touch to all of your baby's milestone photos. Read on for some fun milestone photo ideas!
Your baby's first year of life will be full of excitement, surprise, and growth! Many parents choose to catalog their baby's milestones by taking monthly photos or progress photos. At the end of the first year, you can create an adorable scrapbook using all your baby's milestone photos - a wonderful item to display at your little one's first birthday celebration!
KeaBabies has just released a wonderful collection of milestone stickers to chart your precious baby's growth and development over the first year. The KeaBabies Baby Milestone Stickers contain 24 stickers with whimsical designs that will make all your progress photos beautiful and unique!
Watching your little one grow up can create a great sense of wonder and pride. You can capture these wonderful moments by using KeaBabies Milestone Stickers to create fun milestone pictures you'll enjoy for years to come. 
The KeaBabies Baby Milestone Stickers contain: 
12 monthly progress stickers

8 "firsts" stickers (sitting, standing, crawling, first word, and more)

4 major holiday stickers (Easter, Valentine's Day, Halloween, and Christmas)
The stickers have a non-reflective matte finish, so they're perfect for those photo ops! They are 4" by 4" and have large numbers and fonts for easy reading. They are backed with premium quality adhesive, so you won't ruin your baby's clothes upon removal. You can also leave the sticker on the backing and set it next to your baby as a prop for your milestone photos. 
Create a fun display for your baby's first birthday. 
The KeaBabies Baby Milestone Stickers are perfect for creating beautiful photos to display at your little one's first birthday party! You can hang them as a banner, scatter them on a table, or place them in a scrapbook to put on the cake table. Your party guests will love looking back at your baby's milestone photos to see how much she's grown and changed over the past year! 
Here are some tips for creating adorable milestone photos. 
1. Choose a theme. 
Capturing your baby's milestones can be even better with a consistent theme. Does your family like sports? Photograph your baby each month with a different sports theme or use one item, like a basketball, to photograph your baby with each month for size comparison. Are you a foodie? Consider using food as a prop! For instance, you can photograph your baby next to a pizza box each month, adding an extra slice of pizza as each month goes by. You can also do the same style with a box of donuts. You could also do an animal theme by photographing your baby with a different stuffed animal each month. 
2. Create a story.
Use your imagination and come up with a fun story about your baby's first year of life. Since the KeaBabies Baby Milestone Stickers contain whimsical forest creatures, you can create a story that follows a similar theme. Make a scrapbook using the milestone photos and journal your baby's "first year story" using the whimsical and cute wonderland creatures as the supporting characters! 
3. Master the art of flat-lay photography. 
For adorable flat-lay photos, try taking photos from above your baby. Lay your baby on a solid-color carpet (white or light gray work best), and then grab a few props and the KeaBabies Baby Milestone Stickers to create adorable photo artwork. Good flat-lay photos are bright and crisp, and contain just a few items around the baby. Choose to take your photos by a good light source, like a large window or a glass door. 
4. Showcase your baby's sweet little belly. 
The milestone stickers have adhesive backing, so they can be placed onto your baby's clothing without damaging the fabric. The cutest belly photos are done using the same or similar clothing for each picture. You can buy solid-color (usually white) onesies at stores like Target, Carters, Walmart, or online. Dressing your baby in the same outfit each month, take a photo from above with the milestone sticker on your baby's belly. Using the same outfit each month will really showcase how much your baby grows over that first year! 
5. Choose fun photo props to pose your baby in. 
The cutest baby photos involve babies being posed in unique places. Newborns look precious when photographed sleeping in a wooden basket or decorative box. Once babies have good head and neck control, and stronger back muscles, they can be propped into a supported sitting position using an infant chair or a breastfeeding pillow. You can place a colored blanket over these items to create an illusion that your baby is sitting without assistance. Older babies that can sit unassisted or stand up can be photographed in many different places! You can pose them sitting on a suitcase, a decorate box, a small bench, or a beanbag chair. When your baby can stand or walk, you can help pose them by giving them something to hold or lean against for support. 
No matter how you choose to document your baby's first year of life, we hope you'll try the KeaBabies Baby Milestone Stickers to create adorable photos to look back on as your baby grows up!
Do remember to follow us on Instagram @keababies and join our loving and supportive KeaCommunity Facebook Group! 
Parenting is awesome. Sleep is overrated. Every day is an adventure.
---
Meet Our KeaMommy Contributor: Kaitlyn Torrez

I'm Kaitlyn Torrez, from the San Francisco Bay Area. I live with my husband and two children, Roman and Logan. I'm a former preschool teacher, currently enjoying being a stay at home mom. I love all things writing, coffee, and chocolate. In my free time, I enjoy reading, blogging, and working out.