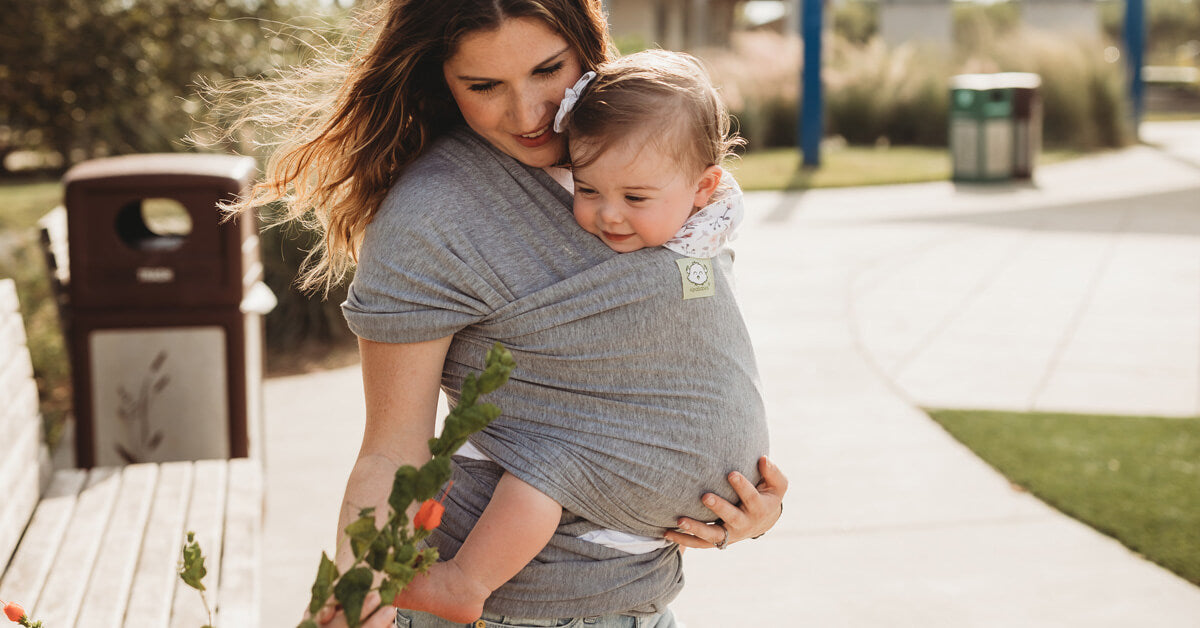 KeaBabies Baby Wrap Carrier: A Color For Every Occasion
There are so many benefits to babywearing, and the KeaBabies Baby Wrap Carrier makes it simple and comfortable to wear your little one. The wrap ca...
There are so many benefits to babywearing, and the KeaBabies Baby Wrap Carrier makes it simple and comfortable to wear your little one. The wrap carrier is made of luxuriously soft, stretchy fabric that makes baby wearing a cinch!
The KeaBabies Baby Wrap Carrier comes in seven different colors, making it easy to choose one for any occasion! Here are the color options for your wrap carrier:
1. Classic Gray
2. Mystic Gray
3. Trendy Black
4. Copper Gray
5. Navy Blue
6. Baby Blue 
7. Sweet Pink
Trendy mamas know that having a carrier in just one color isn't enough. There are many different occasions that require different types of outfits, and KeaBabies ensures that wherever your day takes you, there's a KeaBabies Baby Wrap color to fit your style!
Our Sweet Pink, Navy Blue, and Baby Blue wrap carrier colors make excellent baby shower gifts! Surprise your pregnant friend or family member with a stylish wrap carrier that celebrates their baby's gender! Adding a personal touch, such as choosing one of these two adorable colors for the wrap, makes your gift even more meaningful.
Do you need to wear your baby at a more formal event? Our Trendy Black color option is ideal for rising to the occasion. It pairs well with any color, whether you wear a little black dress, a lacy red top, and slacks, or a fitted tank and a pencil skirt! We understand that it's not always easy to get a babysitter, and sometimes we need to take the baby along to events such as weddings, parties, graduations, and other celebrations. Trendy Black is a great color option for mamas with busy social calendars!
If you prefer a more neutral color, our three gray options can easily match any outfit. There's the soft, light Classic Gray; the more striking, bold Mystic Gray; and the warm, earthy Copper Gray. Each of these wrap color options pairs well with any outfit! Whether you're planning a busy day running errands, walking the dog, or going to a birthday party, or just trying to get things done around the house, there's a gray wrap to match your clothing choice. Trendy mamas know it's important to mix bold patterns and colors with softer, neutral tones. The Classic Gray, Mystic Gray, and Copper Gray wrap carrier colors are a great addition to your babywearing gear.
There's one more option that can completely change your babywearing look – the KeaBabies Ring Sling!
Ring slings embody more of a boho-chic, earthy mama style. It's a super comfortable way to wear your baby, especially older ones or even toddlers, and looks great with any outfit! The KeaBabies Ring Sling is currently available in Classic Gray.
Whatever your day may bring, there's a KeaBabies Baby Wrap Carrier color option to match your unique style and needs. If you only own one color of the wrap carrier, maybe it's time to add another color to your collection!
 Don't forget to follow @keababies on Instagram and join KeaBabies Love Facebook Group for more information and updates 💕