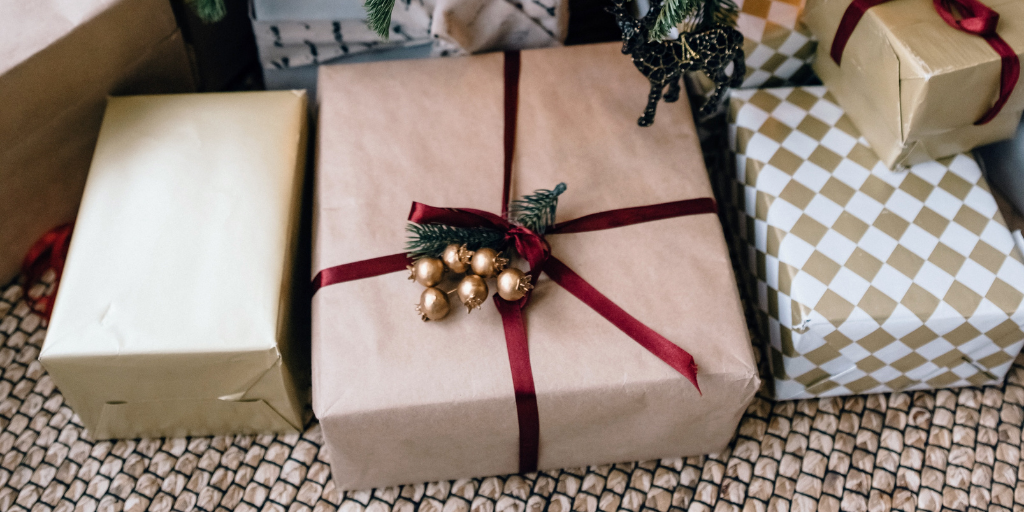 KeaBabies 2020 Gift Guide 
Wondering what to get people for Christmas this year? New and expectant parents can be tough to shop for, but don't worry - KeaBabies has you covered! Check out our list for some great ideas for everyone on your list!
Wondering what to get people for Christmas this year? New and expectant parents can be tough to shop for, but don't worry - KeaBabies has you covered! Check out our list for some great ideas for everyone on your list! 
1. For the pregnant mama:
Pregnancy is such a fun time filled with love and excitement as parents anxiously await the arrival of their new little bundle of joy! During pregnancy, you'll be getting at least 2-3 ultrasounds, and oftentimes the ultrasound technician will print out photos for the parents to keep. With the KeaBabies Sonogram Picture Frame, you'll be able to store your precious ultrasound photo in a beautiful frame with three choices on cutouts and quotes to suit your personality. This can be a great item to display at your baby shower, to use as a pregnancy announcement, or to display on the wall of your little one's nursery. Expectant parents might also appreciate starting journaling and documenting their journey to parenthood with the Baby First Years Memory Book, available in three themes: Wonderland, Adventureland, and SeaWorld. Each book comes in a gorgeous gift box, and contains 90 beautifully-designed artistic pages to store photos, forms, cards, small trinkets, and write journal entries. Parenthood begins during pregnancy, so why not enjoy those special moments for years to come by keeping a record in a beautiful baby book like the Baby First Years Memory Book? 
2. For the friend who just gave birth:

If you know someone that just had a baby, the Original 3 in 1 Postpartum Recovery Belt can be a great gift. As a mother's body recovers from pregnancy and childbirth, it is important that her belly and back are supported as the uterus shrinks back to its original size. It is highly breathable and can even be worn at night. It even comes in two sizes, so you can ensure the perfect fit! 
3. For the friend with a newborn:

Those hospital prints just aren't enough! Store your baby's adorable handprints and footprints with the KeaBabies Hand and Footprints Inkless Ink Pads! With these 2 packs of ink pads, you can safely and effectively catalogue your baby's growing hands and feet. This can be a wonderful way to hang on to those precious moments of life with a newborn. You can even include these prints in your baby announcements, or display in a frame in your baby's nursery. Another way to create a memorable keepsake of your little one's hands and feet is to use the KeaBabies Solo Baby Handprint Footprint Keepsake Kit. Made with food grade clay, this kit is even safe for newborns. The kit comes with everything you need to create a wonderful display of your baby's hand and foot impressions. There is also space for two 2.75" by 2.75" baby photos! All new parents will want to capture those adorable tiny toes and fingers while the baby is still young. 
4. For the grandparents:

Grandparents love special ways to remember their grandchildren, and the KeaBabies Cherish Baby Handprint Keepsake Ornament Kit can help you create a sweet gift. Made from food grade quality clay, this kit is safe to use even on newborns. It comes in a cute gift box and contains everything you need to create a wonderful display (an easel, alphabets, paint, and ribbons)! The Original 2.0 Diaper Caddy is another great gift for grandparents who help take care of their grandchildren. Instead of relying on a bulky, confusing diaper bag, all the baby essentials can be stored in this compact caddy that can easily be carried from room to room, or even the car! There are 1, 2, 3, or 4 pockets for you to use to organize your baby's most-used items such as diapers, wipes, burp clothes, baby food, diaper rash cream, hair brushes, and more!
5. For the moms with infants:
Moms are notorious for always taking pictures. If you find yourself taking constant photos of your little one, consider buying a pack of 24 Baby Milestone Stickers so you can keep a record of how your baby grows and develops over the first year of life! These stickers are safe for babies and won't ruin their clothing. There are twelve monthly photo stickers, as well as several stickers for occasions and milestones. These stickers are perfect to use during all those at-home photo shoots! Moms will infants would also appreciate a pack of our wonderful Organic Baby Burp Cloths, perfect for wiping up messes, spit-up, and spills! These 5-packs are available in 7 themes (Grayscape, Pink Dreams, Adventurer, Soft White, Basics, Sweet Charm, and Constellation), ideal for any unique style. These burp cloths are ultra-absorbent and also perfectly smooth so as not to irritate your baby's delicate skin. They're made of three layers of premium materials (first layer is cotton, second layer is absorbent fleece, and the third layer is cotton), so you'll never have to worry about your clothes getting messy again! 
6. For the mom on the go:

For the mom who's constantly on the go, the KeaBabies Original Diaper Backpack has everything that she'll need for her outings. The backpack is spacious, comfortable to wear, and even has an insulated pocket to ensure that bottles stay at the right temperature. It also comes with a clip, so you can attach the backpack to a stroller or shopping cart when you're running errands. The EZEE Diaper Mat is another great gift for moms on the go, because it can be taken along instead of a bulky diaper bag. The mat folds neatly into a clutch purse, and unfolds to become a large, padded changing mat. There are pockets to keep extra diapers, wipes, and cream. It's lightweight enough to carry as a purse, put in your shopping cart, store under the stroller, or keep in the back of your car for emergencies. 
7. For the babywearing mamas:

The KeaBabies Baby Wrap Carrier, one of our most popular products, is the ideal choice for the parents that want to practice wearing their baby. The wrap carrier is lightweight and comes in a carrying pouch for easy travels. It is soft, breathable, and very simple to use (try our online tutorials to get the hang of it!) - the best gift you can give a new mom who wants to be close to her baby at all times! 
8. For the breastfeeding mamas:  
Breastfeeding moms will love our Soothe Organic Nursing Pads that come in 2 pattern options. They are multipacks, so you won't have to worry about doing laundry every day. These pads are soft, super absorbent, and even contain a wash bag for easy laundering. Breastfeeding moms will also cherish the KeaBabies Car Seat Canopy/Nursing Cover, available in 8 colors (XOXO, Sweetheart, Gingham, Dainty Bloom, Tribal Arrow, Starry Charm, BFF Black, and BFF Gray). These lightweight, stretchy covers help nursing moms feel more comfortable breastfeeding in public - and as a bonus, the cover can also be used with the car seat to give your baby some privacy and comfort! The nursing cover folds into a small carrying pouch so it can easily be taken anywhere you go! 
There's sure to be something for everyone on your list! Happy shopping!
Do remember to follow us on Instagram @keababies and join our loving and supportive KeaCommunity Facebook Group!
Parenting is awesome. Sleep is overrated. Every day is an adventure.
---
Meet Our KeaMommy Contributor: Kaitlyn Torrez

I'm Kaitlyn Torrez, from the San Francisco Bay Area. I live with my husband and two children, Roman and Logan. I'm a former preschool teacher, currently enjoying being a stay at home mom. I love all things writing, coffee, and chocolate. In my free time, I enjoy reading, blogging, and working out.