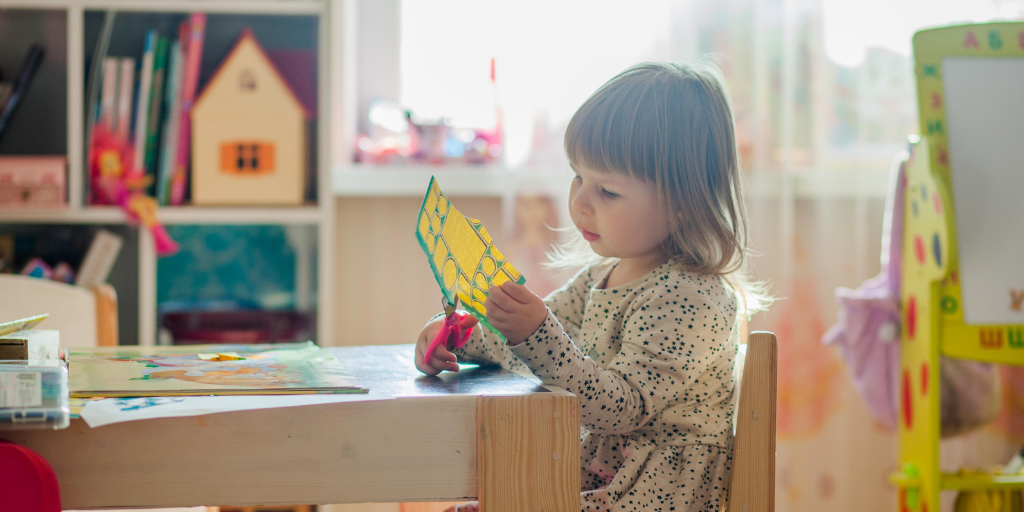 Craft Time! Reduce, Reuse, Recycle Edition
You'll be surprised how much more trash you make once your family starts to grow. As parents of a future generation, we all want to do our part to help preserve the environment in one way or another. 
If you're anything like me, you can never have too many craft projects to do with the kiddos. Today, I want to show you how to use common throw-away items to make easy, fun crafts. You'll be surprised how much more trash you make once your family starts to grow. As parents of a future generation, we all want to do our part to help preserve the environment in one way or another, right? Combine that with our need for easy, inexpensive activities to do with our kids, and you've got recycled materials crafts! Doubling the use of these items reduces the amount of paper and other supplies that you throw away, while also saving you precious time and money.
Egg Cartons
Both plastic and recycled cardboard egg cartons work great for sorting and counting. You can also use them to make all kinds of animals, vehicles, even mermaids! Artsy Craftsy Mama shows us some great examples here: Artsy Craftsy Mama Egg Carton Crafts
The recycled cardboard egg cartons are also great to use as seed starters for your garden. They are biodegradable and will even help nourish your soil.
Paper Towel Rolls
Paper towel rolls have so many uses, they really are the jackpot of recycled materials. They work great as pretend telescopes and binoculars. You can paint them, collage on them, even just coloring on them with markers is a fun activity. They can also be used in place of a paintbrush to stamp circles, ovals, or even fireworks on a piece of paper! Check out these cool designs made with paper towels rolls from Kids Activities with Alexa.
Use masking tape with a paper towel roll to make a musical instrument!
Step 1: Tape one side of the roll closed.
Step 2: Fill about a quarter of the way with dried beans or rice.
Step 3: Close the other end securely with masking tape.
Step 4: Color, paint, or collage on the tube.
*You can also flatten and staple the edges if you don't have tape, or use paper and rubber bands. Just make sure the closure is secure or you might end up with the insides of your instruments all over the place.
Plastic Water Bottles
Water bottles are also a great music maker! Use the same steps as above, and make sure to hot glue or tape the lid after you twist it closed. I love using sharpies to color water bottles vibrantly, and then cutting them to make beautiful sun-catchers, like these: DIY Suncatchers
Other uses for old water bottles are lava lamps, terrariums, and sensory/glitter bottles.
Baby Food Jars
Baby food jars are a hot commodity in the world of a crafter. These tiny jars are great to use as planter pots, DIY candles, and crayon holders.
Milk Jugs
Bird feeders, shovels, watering cans, upside-down hanging planters! The possibilities are endless with your used milk jugs. Check out these fun and easy bird feeders.
Packing Materials and Cardboard boxes
I saved the best for last! Cardboard boxes are great for so many things, and children love them for not only crafting but also pretend play. You can simply set out a cardboard box and you will be surprised at all of the magic that happens. I love to use cardboard boxes for painting (both as a box, and opening it up as a large flat surface). Packing materials like paper and bubble wrap both offer a great sensory experience for your baby too.
Think Outside the Box
Now that we've started down this rabbit hole, what other items do you have lying around that would work as craft supplies? After you've taken inventory, use our trusty friend google to see if you can find some crafty ideas. This list is by no means exhaustive and is meant to inspire you! You don't have to spend a lot of money on fancy craft supplies to make fun and engaging crafts for yourself or your little one. Using what you have on hand saves you time and money, and more importantly reduces waste--helping the environment for the future of our kiddos.
Meet Our KeaMommy Contributor: Amanda

Amanda Dixon is a mother of three young children and has her master's degree in early childhood education. She spends her days homeschooling her kiddos, freelance writing and teaching college. Her favorite things are a good cuppa tea, chocolate chip cookies, books, and her 3 dachshunds.