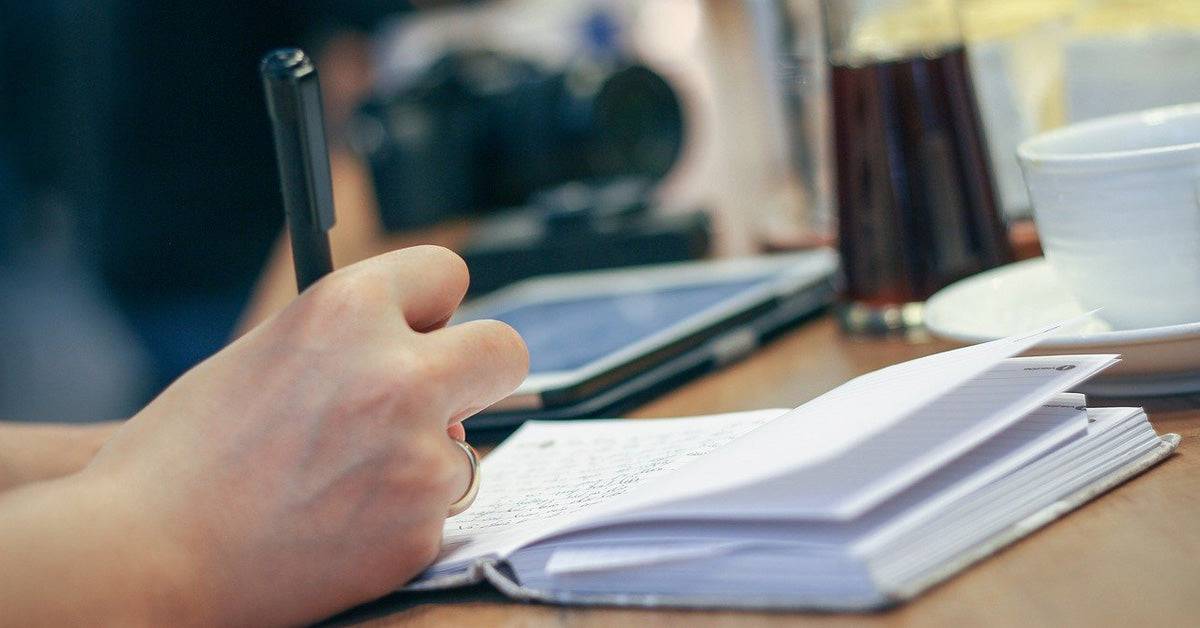 2020 Resolutions: Get Organized
Was one of your New Year's Resolutions to be more organized? The KeaBabies team is here to help you organize your life! Click the blog post above for more information on how you can get your house neat and tidy in 2020.
Was one of your New Year's Resolutions to be more organized? Has your house become too cluttered and messy? Do you have a hard time finding things when you need them? Then it might be time to do a good deep cleaning of your house and make an organization plan.
Being organized doesn't have to mean neat little planners, color-coded calendars, and a labelmaker gone haywire. You can take small steps to get your house back under control! Try some of the tips below to help keep your household more organized in 2020. 
1. Sort and organize baby clothes. 
Baby clothes usually make up the bulk of the disorganized mess. Organize your baby's clothes by size and get plastic size dividers for the clothing rack. Put clothes that no longer fit into storage bins labeled by size and move it into a separate room or storage space. If you don't have a closet, organize your baby's clothes in a dresser or in storage drawers. Clip bibs onto a hanger and hang in the closet. You can also hang multiple onesies on one hanger by buttoning them upside-down onto the hanger! Having a good organization system for your baby's clothes can make the nursery look neat and tidy! 
2. Create a storage system for the nursery. 
There are many ways to organize your baby's room. Get a toy chest for your baby's toys and a hamper for the laundry. You can get a storage cube and shelf system to store your baby's items such as diapers, wipes, medicine, and small toys. You can also use bins and containers to store these items as well. Find a plastic storage tub that slides under your baby's crib to store extra bedding and blankets. 
3. Use one calendar or phone app. 
Organize your schedule as well! Use a planner or a phone app to write down important dates for the year such as birthdays, doctor appointments, work deadlines, and family events. Use a wall calendar where all family members can see it, or use a phone app that multiple family members can log into. If you're using a physical planner or calendar, you can use a color-coded system for categorizing different types of events. Set reminders in your phone for making doctor appointments, remembering upcoming birthdays, and keeping track of work project deadlines. 
3. Come up with a cleaning schedule. 
Cleaning the whole house can be a daunting task. Divide the weekly tasks into daily checklists. For example, on Mondays you can clean the bathrooms, on Tuesdays you can do the laundry, on Wednesdays, you can clean the kitchen, etc. Don't try to tackle too much on any one day. There are tasks that don't need to be done every week, either. Write a schedule for taking in dry cleaning, washing your bedding, and mopping the floors. Creating a schedule can help you feel good about finishing each small task instead of feeling overwhelmed by all the things that need to get done. 
4. Make up a toy rotation. 
Is your house being taken over by toys? Consider setting up a toy rotation where certain toys are put out for a while, and then rotated with other toys. Get some plastic storage containers and put most of your baby's toys away in a storage space or garage. Organize the toys that are available inside, and let your baby play with those toys for a few weeks. When your baby gets bored with those toys, swap them out with some toys in storage. 
5. Get a quality bookshelf. 
Your baby will collect a lot of books over time. Invest in a good, sturdy bookshelf to store and display your baby's library. If your baby is very rough on books, consider putting out only a few books at a time and storing the rest on a shelf your baby can't reach. When your baby has a lot of books in her collection, you can begin organizing them by categories such as animals, vehicles, numbers, and letters. 
6. Look up "mom hacks." 
Look online or on Pinterest for tried and true "mom hacks." There are many amazing organization ideas online! There are simple solutions to a lot of problems parents face. Look online or ask in an online community, such as the KeaBabies Love Facebook page, for ideas, tips, and tricks for keeping baby items organized!
Do remember to follow us on Instagram @keababies and join our loving and supportive KeaCommunity Facebook Group!
Parenting is awesome. Sleep is overrated. Every day is an adventure. 
---
Meet Our KeaMommy Contributor: Kaitlyn Torrez

I'm Kaitlyn Torrez, from the San Francisco Bay Area. I live with my husband and two children, Roman and Logan. I'm a former preschool teacher, currently enjoying being a stay at home mom. I love all things writing, coffee, and chocolate. In my free time, I enjoy reading, blogging, and working out.