30-DAY MONEY-BACK GUARANTEE

KEACARE 365 1-YEAR WARRANTY

FREE USA SHIPPING
Why KeaBabies

We simplify parents' lives through trusted, responsibly-made products, heartfelt customer service, and a tight-knit community.

Product Description

Designed for safe sleeping, our wearable blanket keeps your baby snug and comfortable while they sleep through the night. Our SOOTHE Sleep Sack is made with 0.5 TOG ultra soft, lightweight and breathable organic cotton, the best fabric for your baby's delicate skin.

Shipping & Warranty

We offer two shipping options, Standard Shipping and Express Shipping.

Standard Shipping takes 3-5 business days. Enjoy free USA shipping storewide.

Express Shipping takes 1-3 business days.

For shipping to US non-contiguous states, click here.

All your purchases are covered under KeaCare 365-day money-back warranty, a 365-days warranty against manufacturing flaws for all of our products, valid from the date of purchase. 
Soothing Slumber
Ergonomically designed
0.5 TOG lightweight & temperature-regulating
Soft and breathable organic cotton (Certified by CU 1042833)
Smooth zipper all round for easy diaper change
Machine washable & dryer friendly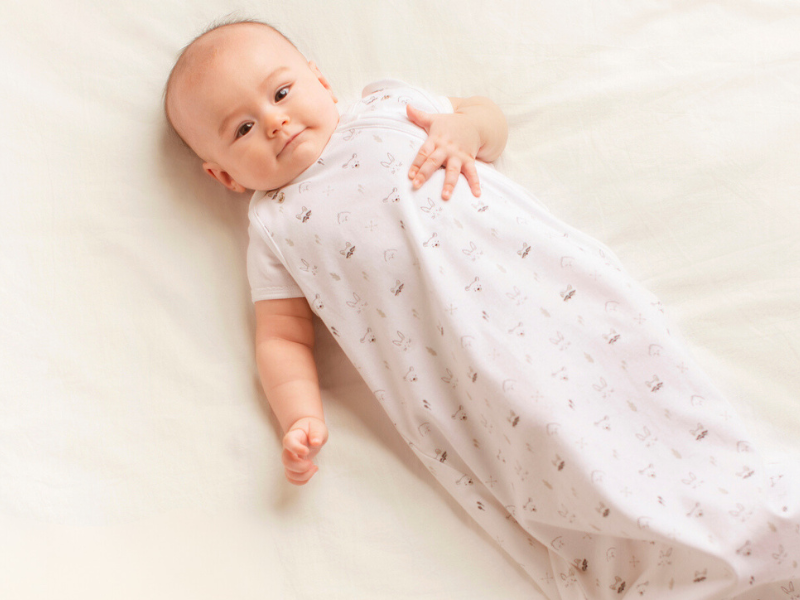 Redefine Sleep
Specially crafted to enhance sleep quality, these sleeping sacks offer a snug and cozy embrace that soothes your baby, providing a safe sense of calm.
Pure Organic Comfort

Cradle in pure comfort with soft, lightweight, highly breathable organic cotton, that's suitable for all seasons. Nurture your baby through a quality sleep experience.

Sleepy Dust, Activated

Say goodbye to bulky blankets. Crafted to soothe and calm, our wearable blanket sleep sack creates the perfect environment for your baby's sleep. A well-rested baby is vital for fostering optimal developmental growth.

Smart Parenting Hack

Diapering in the middle of the night? Checked. The Soothe Baby Sleep Sacks feature a full zipper that opens easily from the bottom for convenient changing and diapering.
Get more inspos from our KeaCommunity
Be a part of our KeaCommunity, where ideas are always flowing! Get endless inspos on making the most of your parenthood moments from fellow parents. Start your adventure here.
join now