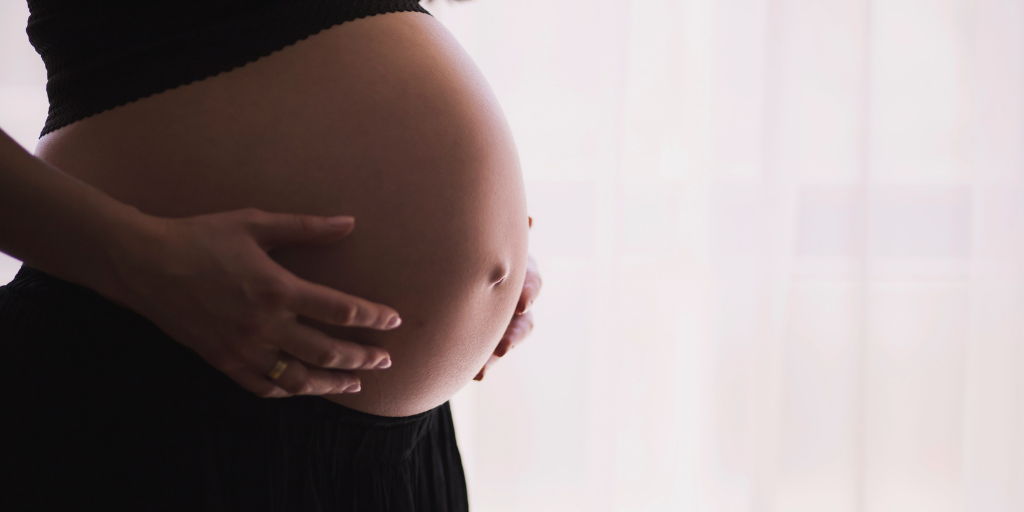 Why I Choose To Have A Midwife
I was instinctively drawn to midwifery. Despite my limiting thoughts, I was open and willing to find one because I wanted to experience a natural home birth.
I didn't know much about midwives before pregnancy. I knew they helped women give birth, but other than that, their world remained a mystery. Plus, I figured with the plethora of hospitals and doctors, midwives may just be somewhat obsolete. 
Nonetheless, I was instinctively drawn to midwifery. Despite my limiting thoughts, I was open and willing to find one because I wanted to experience a natural home birth. 
I'm not one of those people who believed you could only learn how to do specific specialized skills, such as helping a woman give birth, only in school. Before schools existed, people learned through mentorship and apprenticeship. I left college, in a sense, feeling I didn't know enough. I was reassured once I graduated, I'd learn everything I needed to know on the job. Without experience, classroom learning was just knowledge, not wisdom.
I wanted to find a midwife who was a mother and had experienced several births. I found more than one amazing woman to be my midwives, and I can't explain the invaluable lessons learned and how many barriers I broke through. Still, I'll try to give a glimpse. 
Here is my experience with midwives and what I think are the benefits of having one.
Personable Care

The primary reason I wanted a midwife was because I wanted to feel special. Maybe that was selfish. Perhaps I realized how intimate pregnancy would be. Or maybe it was both. I wanted to experience something more personable than how doctors' offices and hospitals made me feel in the past. 
I was also able to ask deep and intimate questions as I developed a bond with my midwife. The energy was motherly, instinctual, and even ancestral. I wasn't shamed for my lack of knowledge or anything as a matter-of-fact!
Cost-Effective

When you find out you're pregnant, especially if you weren't planning like us, a budget immediately comes to mind. I've always heard having a baby is expensive. When I looked into the numbers, I understood why people said that! 
According to smartasset.com, "The average price of having a baby through vaginal delivery is between $5,000 – $11,000 in most states... These prices include the total duration of care, the obstetrician's fee (including prenatal care), the anesthesiologist's fee and the hospital care fee. The average costs for a Cesarean or C-section birth range from $7,500 – $14,500. Complications during birth… will increase the charges for childbirth".
We recently moved to Hawaii at the time, and we were living on our savings for a few weeks. We had no job and no insurance. I didn't know if midwives cost more or less than a hospital, but I guessed it'd be cheaper. I knew I was going to make it work no matter the cost because I wanted personable care. 
I saved a lot from getting a midwife. According to medicinenet.com, "An average cost of a midwife is around $2,000, but midwives' fees may be covered by some insurance policies. These fees typically cover all prenatal visits, the birth, and postpartum visits. Some midwives may offer sliding scales, reduced fees, or payment plans for some women."
The amount of time, resources, and attention I got from using a midwife were incomparable! Moms were surprised by my lengthy appointments for the cost. Even though my experience, empowerment, and delivery were priceless, I ended up paying her a bonus because her services were incredible! 
Deep Understanding of Birth
My midwife meetings were monthly until the last month ( they were weekly). I never had an appointment less than an hour and a half long. Why? I had so many questions! 
I thought I knew a lot about pregnancy, but a lot of the information I knew was incorrect. I quickly realized how much misunderstanding still lives in society about pregnancy, birth, and thereafter. My midwife knew so much, and every session contained some education. What I learned made me feel confident along the way. I had fewer fears after every meeting. I could ask any question, and I sure did! My favorite answers of all were the ones where she told me to trust myself as a mother. 
I also loved how much she promoted self-care, natural solutions, and gear such as baby wrap carriers.
Lifelong Friend 

The first midwife I met? I liked her a lot. I was sure I'd go with her until I met my second midwife. She was sweet and motherly. The signs, if you believe in such things, pointed to her. 
About two months into our services, she told us she had to move. We had bonded in those few weeks, and I cried when I got the news. But, she transitioned me with someone just as great, someone I still speak to and can call a friend and sister for life.  Even now, we text and talk on the phone about parenting and life. She also brought on another incredible midwife to assist in the last few weeks, too.
Between these three women, I had a fantastic pregnancy and birth. They were my stand-in friends, confidant, sisters, aunts, mother figures, and a connection to the depths of one of the most profound experiences of my life, a journey that truly makes being a woman special. 
Thank you, Tara, Smiley, and Cathy!
---
Meet Our KeaMommy Contributor: Nadia Rumbolt

Nadia Rumbolt is a mom of many trades, including creative writing, blogging, van life, minimalism, veganism, the beach, nature, and the occult.