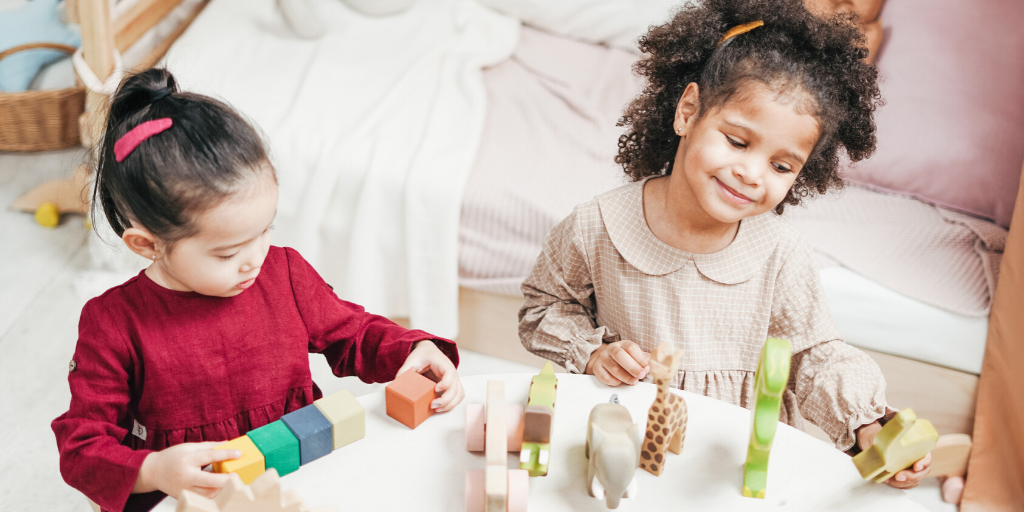 Tips For Raising Loving, Accepting Kids In The Modern World
Black Lives Matter. Here at KeaBabies, we stand with the black community during these troubling times. Read on to find out ways to discuss the topic of race with your little ones.
Here at KeaBabies, we stand united with all mothers - but especially black mothers, their babies, and the entire black community as we continue to fight for equality and justice in this country. We seek to partner with parents to raise awareness and support for racial equality in the world, and this starts in the home. Raising loving, accepting children sets the precedent for a modern world free from prejudice and racism.
To raise loving, accepting children, there are several ways parents can handle the topic of race with their little ones. 
First, parents should start discussions early. Even as early as six months of age, babies can begin to notice differences in skin color, and by age 4, children can already begin to show racial biases. At these early stages, parents can reassure their children that it is normal and ok to notice racial differences - but not to exclude other children based on their race. Encourage young children to always behave in loving, caring ways toward those around them. 
Parents can encourage children to ask questions and explore topics of racial differences. Caregivers should expose children to different cultures - through books, television programs, museum visits, photos, toys, and more! Parents should also be aware that they are the number one role model for their children, and should take special care to monitor their own words and behavior. What you say, and what you do, matters to your children as they look to you for an example of how to behave. 
Teach children to know their history and love who they are. Keep an open line of communication with your children about your family's history and racial experiences. Be open and honest with your kids and talk about challenges your family faces or other families may face. Ask your children about whether they see any evidence of racial biases at school, on the playground, or on sports teams. Teach them to stand up for what is right: that is, for all children to be treated equally regardless of skin color. 
Be honest about your own shortcomings when it comes to race. Don't pretend to be an expert if you aren't one. Model for your children that it's okay not to have all the answers. If they ask a question you're unsure about, it's fine to say "I'm not sure how to answer that. Can we revisit it later?" Your child will understand, and it's better to save hot-button topics for a time when both you and your child are fully prepared. 
If you and your children have been following the recent events and protests happening in America, one way to teach your children how to celebrate racial diversity is to financially support organizations that are helping fight racism. Here are several places your family can donate to:
Black Lives Matter

Campaign Zero 

Communities United Against Police Brutality
You, as a parent, should also read books about combating racism: 
So You Want To Talk About Race by Ijeoma Oluo
A blunt look at everything from affirmative action to white privilege, explained in clear, confident terms. 
They Can't Kill Us All by Wesley Lowery
A look at the quest for justice and combating police brutality in America. 
Why I'm No Longer Talking To White People About Race by Reni Eddo-Lodge
An examination of black history in Britain, presenting a way for productive discussions to take place on white privilege and race. 
Between The World And Me by Ta-Nehisi Coates
A letter to the author's teenage son about the reality of being black in America. 
Your Silence Will Not Protect You by Audre Lorde
A collection of poems, speeches, and essays by an African American author. 
How To Be An Anti-Racist by Ibram X. Kendi 
Visionary possibilities that will help readers see racism clearly and consider the consequences. 
There are also several books that you can read with your child that tackle the topics of race and resistance in a child-appropriate manner: 
Malcolm Little: The Boy Who Grew Up To Become Malcolm X by Ilyasah Shabazz

Let It Shine: Stories Of Black Women Freedom Fighters by Andrea Davis Pinkney

Young Water Protectors: A Story About Standing Rock by Aslan and Kelly Tudor

The Day You Begin by Jacqueline Woodso 
Let's help raise the next generation of loving, compassionate children who know how to love one another, regardless of race. Combating racism starts in the home, so begin to have those big conversations with your little ones! 
Do remember to follow us on Instagram @keababies and join our loving and supportive KeaCommunity Facebook Group!
Parenting is awesome. Sleep is overrated. Every day is an adventure. 
---
Meet Our KeaMommy Contributor: Kaitlyn Torrez

I'm Kaitlyn Torrez, from the San Francisco Bay Area. I live with my husband and two children, Roman and Logan. I'm a former preschool teacher, currently enjoying being a stay at home mom. I love all things writing, coffee, and chocolate. In my free time, I enjoy reading, blogging, and working out.