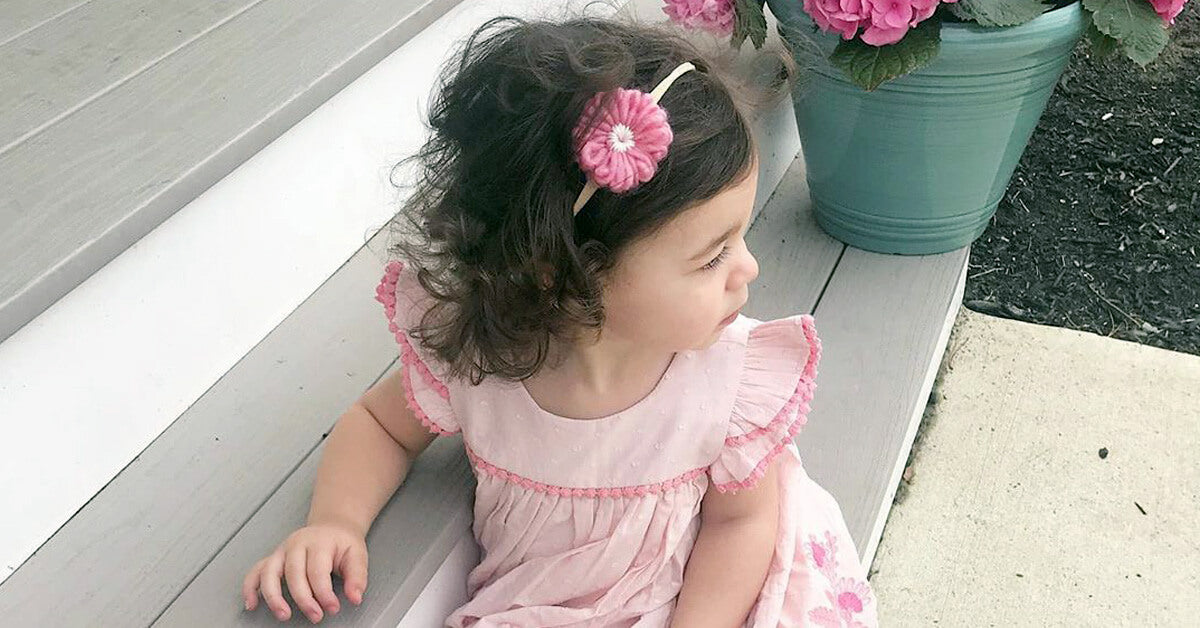 Summer Style With KeaBabies
Is your little one a budding fashionista or a trendy little dude? Check out this post to find out how our KeaBabies accessories pair perfectly with your baby's summer wardrobe!
Have you gotten your hands on some of our cutest KeaBabies accessories for your little one? We've been running plenty of promotions and giveaways lately, so we hope you've gotten a chance to try out of a few of our fabulous baby and toddler products! 
Our KeaBabies Baby Bandana Bib sets and KeaBabies Baby Headbands and Bows sets are the perfect addition to any little one's summer wardrobe, and we'll show you how! 
A trip to discover the beauty of nature
If you're taking your little one on a hike or to a park, dress her to match the surroundings with the beautiful KeaBabies Baby Headbands and Bows Set (Garden Party)! This set comes with colorful floral accents on comfortable, stretchy headbands and will go great with any outdoor setting! Pair one of these bold and artsy headbands with a simple t-shirt or solid-colored or striped onesie and your little girl will be all set for a day exploring the beauty of nature! 
A patriotic family party 
Between Memorial Day, Independence Day, and Labor Day, there are plenty of opportunities to celebrate this wonderful country we live in! The KeaBabies Baby Bandana Bibs Set (US Of A) is the perfect pairing for any patriotic occasion! With the bold, bright hues of red, white, and blue, your baby will look great when celebrating the USA! These comfortable, adjustable bandana bibs go great with any solid-color t-shirts or dresses, as well as black, white, or gray neutrals that really make the patriotic bibs colors pop! 
A day relaxing at the pool 
If you're spending a day relaxing by the pool, be sure to keep your little girl's hair out of her face with the KeaBabies Baby Headbands and Bows Set (Turbanista)! These stylish, sold-color head wraps are perfect for keeping loose strands of her out of your baby's eyes when she's floating around in the pool. With bold hues of yellow, red, green, black, and pink, there's sure to be a headband to match any swimsuit or summer outfit! 
An outing to enjoy the beach
The beautiful, bright blues and whites of the KeaBabies Baby Bandana Bibs Set (Adventurer) is reminiscent of the glorious colors of the ocean waves! From soft white and sky blue to dark navy and black, the colors in this bib set evoke images of the changing tides. These bibs are light and breathable enough to be worn comfortably, even on a warm beach day. Pair the bright blue and white star bib with some solid blue swim trunks, or pair the gray and white cloud bib with a frilly purple or pink swimsuit, and your baby will be ready to enjoy a day relaxing by the sand and sea! 
A dressy get-together 
If you're getting all dressed up (maybe it's your family's first outing in a long time!), complete your little girl's outfit with a gorgeous bow from the KeaBabies Baby Headbands and Bows Set (Sweet Adore)! These timeless, classy bows pair wonderfully with any dress or blouse. From velvety pink to white lace, to classic stripes, to adorable flowers, there's a bow to match any outfit of the day! 
An outdoor family photoshoot 
Colorful sunsets, blooming foliage, and prime beach weather make summer a perfect season to do a family photo shoot. If you're planning to dress up your family to take photos, consider adding a classic bow from the KeaBabies Baby Headbands and Bows Set (Horizon). These classy, solid-color bows will go great with any outfit and aren't full of busy patterns and colors. Wherever your photoshoot location is, there's sure to be a bow that matches the surroundings! 
A day of learning and reading 
Spending more time at home might mean more time for reading, art projects, and educational games with your little ones! If you're spending your days teaching your little one some new skills, the KeaBabies Bandana Bibs Set (Baby Boss) is the perfect baby accessory for you! With neutral tones and geometric patterns, this bandana bib set pairs great with any outfit and is gender-neutral! 
No matter what your summer plans are, there's sure to be a KeaBabies accessory to complement anything in your little one's wardrobe! 
Do remember to follow us on Instagram @keababies and join our loving and supportive KeaCommunity Facebook Group!
Parenting is awesome. Sleep is overrated. Every day is an adventure. 
---
Meet Our KeaMommy Contributor: Kaitlyn Torrez

I'm Kaitlyn Torrez, from the San Francisco Bay Area. I live with my husband and two children, Roman and Logan. I'm a former preschool teacher, currently enjoying being a stay at home mom. I love all things writing, coffee, and chocolate. In my free time, I enjoy reading, blogging, and working out.