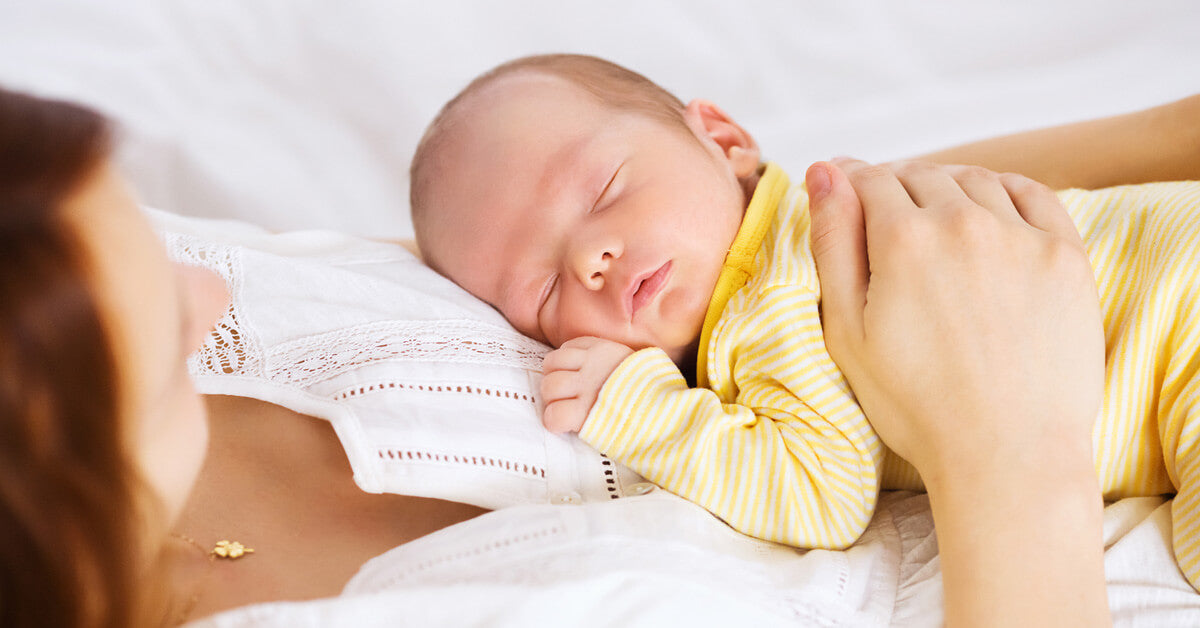 Postpartum Care: What the New Mom has to Prepare
When you take care of yourself you'll be better equipped in mind, body, and health to take care of your baby. You'll be able to fully enjoy the wonders of being a new mom!
Moms often get the short end of the stick when it comes to getting some TLC after childbirth, but they're often clueless as to what they should do to make postpartum easier.
We've rounded up a list of essential items to get you started on your postpartum care journey. With the help of these things, you can look forward to getting back your pre-pregnancy health and form.
Sanitary Pads
During the first few weeks of postpartum recovery, you'll need a lot of urinary incontinence pads and maxi pads. But it doesn't stop there- you'll need to stock up on light and medium flow pads as there are usually discharges that last up to a month or so.
Moms wouldn't want to be caught without a maxi pad for the first two weeks, so make sure to add it to your to-get list.
Disposable/Mesh Underwear
One of the luxuries of being a new mother is not having to look super fashionable so soon. To this end, you will want to lean more on practical products, such as mesh underwear.
This type of underwear is breathable and stretchy, which benefits postpartum recovery. You can place ice packs and maxi pads easily and they'll stay in place. Better yet, they're cheap, disposable and lessens the wash load.
Maternity Underwear
Often called 'granny' undies, these cotton underpants will be your best friend as you go through the healing process.
Collect dark-colored maternity underwear and test to see if it can hold XL-sized maternity pads. Why the dark color, you ask? To mask soiling, that's what. Also, it has to be something you wouldn't mind throwing away. 
Postpartum Recovery Belt
A postpartum recovery belt can hold down the fort as your tummy naturally shrinks back to its normal size.
You can get the KeaBabies 3-in-1 postpartum recovery belt, which supports the lower back and pushes the hips back to its former position pre-pregnancy. It's suitable for all heights and made from ultra-soft felt velcro and stretchable mesh.
The slimming belt is easy to use and supports your body throughout the postpartum process, up to 12 weeks and for pelvis support.
Herbal or Sitz Baths
Sitz baths are specially designed for postpartum healing. It's a miniature tub that fits over a toilet and can accommodate either warm or cold water.
Sitting in a sitz bath reduces pain and swelling (for cold soaks) or promotes circulation to ease the aches away (for warm soaks).
Drawing a bath and putting on some herbs can work wonders for perineal bruising and tears, swelling, pains and wounds, among others. If you've developed a hemorrhoid then you'll find it works for treating the condition as well.
A Peri Bottle
Another super helpful invention all postpartum moms must have, the peri bottle offers a gentle spray to the perineal area before and after peeing.
The perineum can be a source of discomfort, and the pain can plague you for weeks. Fortunately for you, a squirt bottle can keep the tender spot hygienic and allow for faster healing.
If you don't have a bidet then a peri bottle can be the next best thing. Some hospitals will let you bring one home, but you can buy one just in case.
Supportive Nursing Bra 
During this time you'll need extra support for your breasts since they will be heavy and full of milk, not to mention tender.
Again, choose comfort over style and pick a comfortable bra that can hold things together. A nursing bra is the perfect solution in this case. Also, buy a combination of tanks and several nursing bras for backup purposes. It's a leaky situation and you wouldn't want to be caught waiting for a fresh one to come out of the laundry.
Breast and Nipple Pads
As a tip, don't get one or the other. You will need both nipple and breast pads whether you're nursing or not. These pads serve as the first line of defense against leaks and embarrassment. Get a comfortable yet reliable one like KeaBabies Organic Nursing Pads.
A nipple pad serves the same purpose but it's smaller. The disposable ones are the best so you can just replace them without worrying about having to wash them later.
Ice Packs
Ice packs are more than just for athletes- they're good for new moms and their aches as well.
By its nature, ice can bring down swelling and pain levels. You can get a wide variety of ice packs- some are built in maternity pads, while there are ones that are chemically activated and won't leave a liquid mess once they melt.
As an addition, you can get witch hazel pads which help with postpartum hemorrhoids and vaginal pain. They're more effective when used in conjunction with ice packs.
Stool Softener
Experiencing constipation during postpartum is a scary thing. You should always opt for natural fiber-giving foods at first to try and get things going, but a stool softener works in a pinch.
Pain Medicine
Postpartum can be a literal pain, but thankfully some medications can ease that.
For instance, a Lidocaine spray can treat hemorrhoids, while ibuprofen and acetaminophen can stave off postpartum pain, perineal pain and body aches.
A Stock of Healthy Food and Drinks
Upon arriving home you can arrange for someone to do the groceries and stock up on healthy food and drinks, such as fruits, vegetables, and protein for energy.
Freezer meals can reduce your responsibilities for a little while. They're easy to prepare and extend the time you can rest in bed. In addition, you can take off the washing duties by having a set of paper plates and plastic forks and spoons (or sporks) handy.
Conclusion
Moms need just as much time to rest and recover after going through an incredible thing. To this end, the following items are recommended so you can get the recovery process sped up.
When you take care of yourself you'll be better equipped in mind, body, and health to take care of your baby. You'll be able to fully enjoy the wonders of being a new mom!
---
Meet Our KeaMommy Contributor: Lindsay Hudson

Lindsay is a freelance writer who is mom to a lovely daughter. She loves dressing in matching outfits with her daughter and bringing their 2 dogs out for their daily walk.