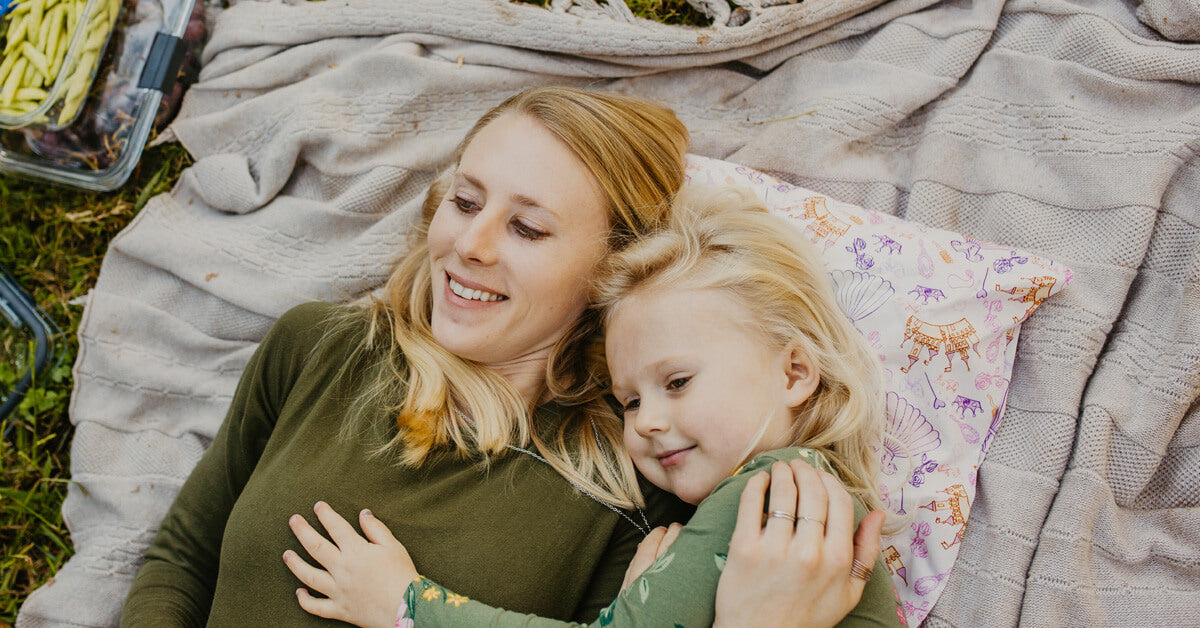 Pint-Sized Pillows That Are Perfect For Your Toddler
Is your toddler ready to start using a pillow? Usually between 18-24 months of age, toddlers can start to use a pillow safely! Read on to find out more about why the KeaBabies Toddler Pillow is the perfect option for your child!
Once your little one is ready to transition from a crib to a toddler bed or regular bed, it might just be the perfect time to introduce a pillow! The KeaBabies Toddler Pillow is the perfect way to introduce your little one to a pillow. Appropriately designed for optimum comfort and safety for your toddler, the KeaBabies pillow is an affordable, adorable option for your growing child!
Are pillows like the KeaBabies Toddler Pillow safe for use in a crib? 
No, pillows and other soft objects should not be used in an infant's crib. The American Academy of Pediatrics warns against the use of any soft items such as blankets, pillows, and stuffed animals in an infant's crib. A pillow can obstruct an infant's airways and cause suffocation. 
However, when your child is ready to move from a crib to a toddler bed or a regular bed, he is likely ready to use a pillow and blanket for sleep. Most toddlers are ready for a pillow between 18 and 24 months of age, although pillows aren't necessary for a comfortable night's sleep. It might seem odd, but since little ones don't use pillows regularly during infancy, they don't know any differently and can sleep perfectly soundly without one! 
If your child seems to toss and turn at night and has a hard time getting comfortable, it's probably a good time to introduce a pillow!
Size matters - but so do other factors. 
When shopping for a toddler pillow, parents should keep in mind several factors. First, they should consider the pillow's size. It should be much smaller than a regular pillow, about 13-18 inches in length. You should also look for a good amount of support, but not something too firm. A child's face can get buried in a pillow that is too fluffy. Parents should also consider the pillow's filling, as little ones have very sensitive bodies! Loose fillings like pellets, buckwheat, and down, might cause allergic reactions or present choking hazards. Aim to find a pillow with a synthetic, hypoallergenic filling. 
The KeaBabies Toddler Pillow was designed with all of these factors in mind, which is why it has remained one of the most popular pillows for toddlers over the last several years! 
The pillow features: 
An ergonomic design for maximum comfort

100% cotton pillowcase for easy washing

Hypoallergenic fiber filling

Small size to make it great for preschool, travel, and sleepovers

Available in multiple prints to match any child's personality
The KeaBabies Toddler Pillow is now available in 10 different designs! 
1. KeaSafari 
Does your little one love animals? Then she'll love this safari print, full of zebras, giraffes, elephants, tigers, and the iconic KeaBabies logo! The neutral colors make this pillowcase the perfect addition to any nursery theme. 
2. Soft White 
More of a traditionalist? Try this solid white option for a classic feel. It looks just like a pint-sized version of your standard bed pillow!
3. KeaABC 
All kids love the alphabet song, and what better way to practice some letters than with an adorable pillowcase? This pattern features each alphabet letter paired with an animal that starts with that letter. This print can be a great, fun way for parents and toddlers to practice letter sounds together!

4. Kea123
Your toddler can practice his number recognition with this cute pillowcase featuring the numbers 1-20 and whimsical ocean creatures. This pillow would be a great addition to any nursery, but would also pair amazingly with a nautical or under the sea theme!
This sweet print features happy unicorns, floating clouds and balloons, and of course, the KeaBabies logo! It has hues of teal, pink, purple, white, and green, and would be a wonderful gift for a toddler! 

6. Dear Princess
This print is all about pink! From dresses, to castles, to mirrors, to crowns, this pillowcase is sure to make any little princess the happiest toddler in the kingdom! 
7. Happy Dino 
Many toddlers love dinosaurs, and this pillowcase features many different types of dinos! Colorful dinosaurs of all shapes and sizes sit against a crisp white backdrop, and would make a great gift for any dino lover! 
8. Off To Space
This bold blue pillowcase is covered in rockets, planets, stars, and satellites, perfect for any mini astronaut! Pair it with a black or blue fitted sheet, put some glow in dark stars around the room, and your little one will feel like he's exploring outer space!
9. DinoWorld 
This bright and colorful pillow would make an adorable addition to any toddler room. With dinosaurs and eggs of all shapes and sizes, your child will treasure this fun prehistoric print!

10. Vroom 
This pillow is the perfect option for any child who loves vehicles! From race cars to dump trucks, this pillowcase print is sure to please any toddler who loves things with wheels! 
With so many options to choose from, there's sure to be a KeaBabies Toddler Pillow to match your child's unique personality and interests! 
Parenting is awesome. Sleep is overrated. Every day is an adventure.
---
Meet Our KeaMommy Contributor: Kaitlyn Torrez

I'm Kaitlyn Torrez, from the San Francisco Bay Area. I live with my husband and two children, Roman and Logan. I'm a former preschool teacher, currently enjoying being a stay at home mom. I love all things writing, coffee, and chocolate. In my free time, I enjoy reading, blogging, and working out.