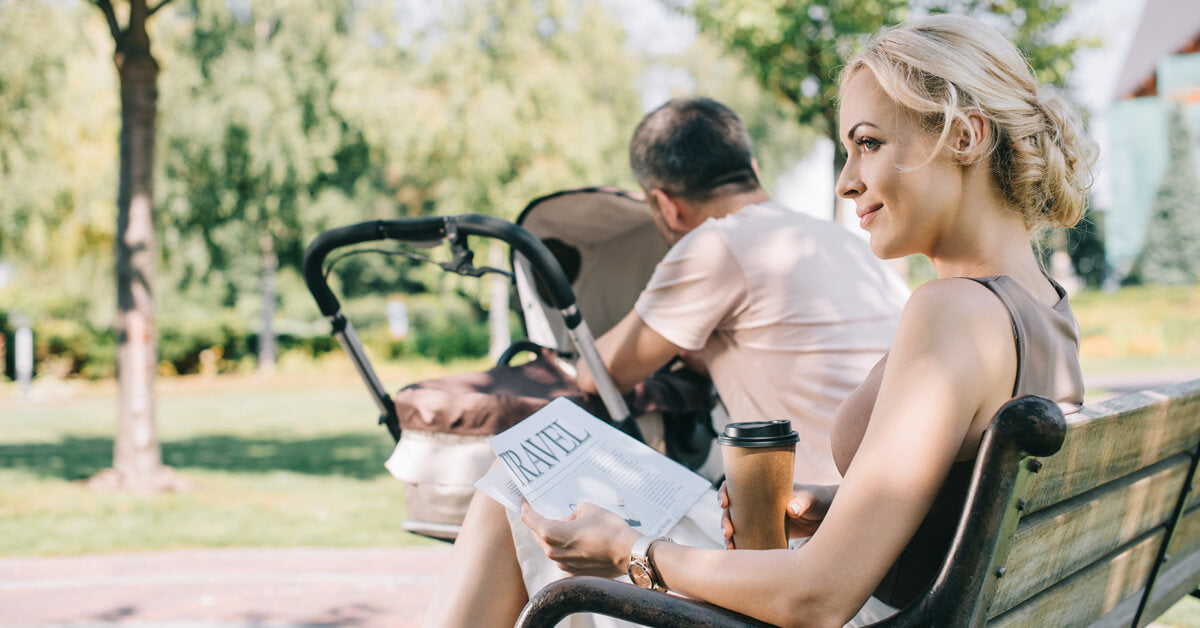 How to Prepare for Fuss Free Traveling with Your Baby
Traveling with your baby can cause a bit of anxiety beforehand, especially if it's your first long trip. Here are a few different travel tips to better prepare for your journey so it becomes a memorable experience for both you and your little one.
Traveling with your baby can cause a bit of anxiety beforehand, especially if it's your first long trip. You may travel by car, which allows you to stop whenever you need to, but the simple thought of being away from your nest with all the creature comforts may still unsettle you a bit.
Air travel is a little different because there are times when you just have to stay put in your seat. You will most likely have your own compartment or cabin on trains and ships, and space and privacy will almost be like being at home.
Here are a few different travel tips to better prepare for your journey so it becomes a memorable experience for both you and your little one.
Road Travel
With road travel, you have control but the limited space in a car and having your baby buckled in all the time will require some "mom ingenuity" to keep your little one happy.
The very first thing you must do is plan your trip and remember to include stops along the way. Travelling with a baby will take longer than normal because of the many stops you will have to make. If possible, travel with a companion so you can tend to your little one when need be, but be warned – you may need to stop at a convenient place if you have to unbuckle your baby for feeding or a diaper change.
When travelling alone with your baby, you will have to plan more stops, and you'll also have to get creative with interacting with your baby so you can keep your eyes on the road. Babies are not meant to spend long periods of time in a car seat, so it's advisable to take your baby out of the seat at every stop. Allow enough time for your little one to stretch and move around on something such as a blanket. The more relaxed your little one is, the easier the driving sessions will be.
The correct baby seat is vitally important for the safety and comfort of your little one as well and this should be the first thing on your checklist. Secondly, your baby must be dressed for the occasion, taking the season into account and the fact that even when driving, cars can get pretty hot, especially in the summer months.
Essential items to pack for the trip:
If you are not breastfeeding, you will have to pack a few baby bottles and boiled water for your baby's formula.

Snacks and water.

A small cooler box to store baby bottles and formula. The temperature in your car can increase rather quickly in summer, so the cooler box will be a blessing.

Sunshades for the windows that block the sun from shining on your baby. Your little one could get sunburnt or irritated with the sun constantly in their eyes. Overheating can occur if the sun is shining directly onto the car seat, so you must take the sun into account when packing your car and preparing the seating arrangement.

Pacifiers, toys, and baby books. You might even want to have a playlist of your little one's favorite songs so you can have a sing-along as entertainment. This is something you can do while driving. Having a baby mirror will also make it easier for you and your baby to interact.

A ready packed and easily accessible travel bag with a baby changing mat, diapers, wet wipes, bum cream, a few outfits for your baby, as well as plastic bags to wrap and dispose of the soiled diapers.

A mom and baby medical aid kit which must have a baby thermometer, antiseptic cream, plasters, bandages, a pair of scissors, and fever medication. It's best to chat with your pediatrician when preparing your first aid kit just to make sure you have the right medication that's compatible with your little one. Store it in a cool place in the car (cooler bag).
Air Travel
Select your travel bags to allow you to navigate the airports, boarding the plane and the strict hand luggage rules. A good idea is to leave your handbag at home and use a backpack, such as a diaper bag, instead. This will give you more packing space and will also free up your hands so you can tend to your little one.
Pack a pillow and blanket for your little one and a few favorite toys as well. Your little one is familiar with all these items, and it will help keep them feeling secure and relaxed.
When packing your carry-on hand luggage, do it strategically. Airline security screens baby food and liquids separately, so it's best to pack these items in a transparent plastic container and should be packed at the top of your carry-on bag. This will help a great deal to pass through the security check quickly and without hassle. Once you are through security, you can pack your bag with the important things you will need for the flight at the top of your bag.
An airline-approved baby seat will help with the comfort and safety of your little one. Do a bit of research beforehand to find the right baby seat you can use on the plane. You can purchase it and have it delivered to the airport, which will save you from transporting it there yourself and having to go through security with it.
As part of your travel plans, you will want to take advantage of selecting your aircraft seat, and this means booking way in advance. The bulkhead seats offer the most legroom, and there is enough space for a bassinet so your little one can sleep peacefully. Discuss your needs with the airline you are booking with just to make sure you do get the best and most practical seating option.
The comfort and safety of you and your little one is important, so you may want to purchase an economy-plus seat that offers much more legroom and allows for more restful sleep during the flight. Here you will be able to have your baby on your lap without discomfort. The upgraded seat may cost a bit more, but it's worth the peace of mind knowing that you will have a more pleasant flight.
Conclusion
Long-distance travel with your little one can be made easy by simply preparing for the trip correctly. Consider safety, comfort, and convenience in every step of your preparations and remember to take photos and or videos of your little one's first big trip for memories sake!
---
Meet Our KeaMommy Contributor: Nadia Rumbolt

Nadia Rumbolt is a mom of many trades, including creative writing, blogging, van life, minimalism, veganism, the beach, nature, and the occult.