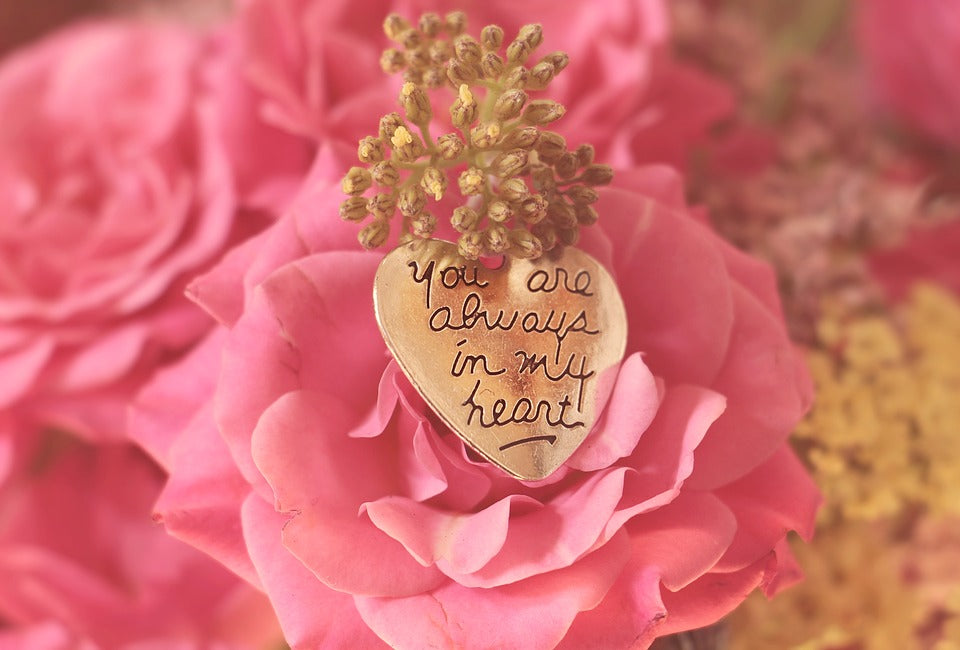 How To Embrace A Month Of Thankfulness With Your Little Ones
November is a month of gratitude and thankfulness. But how do you instill a heart of gratefulness in a young child? Here are some simple ways you can gather with your family and create a lifetime of practices that will help everyone remember to be thankful for our many blessings in life.
Thanksgiving is more than just a holiday we celebrate once a year. It is about more than just extravagant feasts, family get-togethers, and perfect photo opportunities. Thanksgiving is about being grateful for what we have, looking back on our many blessings in life. But how do you cultivate a heart of thankfulness with young children, who are by nature needy, self-absorbed people? Read on for some simple ways to celebrate thankfulness with your family and create a sense of gratefulness that will last all year round.
1. Make a "gratitude journal" and reflect on it often.

Kids are visual learners, so create something physical for them to enjoy. Have your child or children pick out and decorate a gratitude journal that will be shared by the family. Each day, or once a week, take turns writing in the journal about things you are grateful for. If your child cannot write, ask them to point to what they are thankful for or tell you verbally something they are thankful for, and you can write it in the journal. Children can even draw pictures or cut pictures out of magazines to represent items they are thankful for. Keep the journal on display somewhere in the house where anyone can have access to it, and refer to it periodically to celebrate all that your family has.

2. Give back to someone in need.

Any easy way for children to see how fortunate they are is to come across someone less fortunate. Maybe as a family, you can prepare a meal for a struggling family. You can collect old coats to donate to a homeless shelter. You can buy backpacks and school supplies on clearance after the school year has started, and donate to the school to give to kids who cannot afford school supplies. You can donate your old books to the local library. You can pick out Christmas presents for a family that is struggling financially during the holidays. There are many simple ways children can be involved in giving back to their community.

3. Be intentional about appreciating each member of the family.

This sounds like common sense, but during busy times of the year, sometimes it gets pushed to the side as hectic calendars and schedules define the days. Take a deep breath, and think about why you appreciate each member of the family. Children want to know how they contribute to the family unit. Be intentional about telling your children how much you love and appreciate them. If you catch your child doing something nice without being asked, make a big effort to thank them and celebrate their good behavior. Some families make behavior charts so that children have a visual representation of the good deeds they've done during the week. Even if your child is too young for formal chores, there are ways they help you and contribute to the family. Even warm cuddles and sloppy kisses from a toddler can be extremely meaningful to a parent - make sure you tell your child you enjoy their affection. Make sure everyone in the family knows they are an important, appreciated member.

4. Find ways to volunteer in your community.

It's not always easy to find volunteer opportunities for young children, but there are a few. School-aged children can usually volunteer with their parents in food banks or homeless shelters, preparing and handing out food and meals. Children can also help clean up trash at a local park or beach. Local churches are a great way to look for opportunities where children can serve their community. Helping the community can help kids understand that the world is much bigger than the household they live in.

5. Point out the many ways you are fortunate in life.

A young child might not be able to pinpoint all the wonderful things he's been blessed with, but chances are, he can name a few. With some gentle prompting, have a conversation with your child about their gifts and blessings. Do they have a lot of friends at school? Are they able to run, jump, and play sports? Did they just celebrate a birthday and receive gifts and cards? Do they have a big family to keep them company and play with? Do they have siblings to love and care for them? Do they have a house, a car, or pets? Are they able to go to school and have access to teachers, computers, and books to read?

Point out to your child that not all children have these gifts and opportunities. We are all lucky to be where we are in life and to have what we have. We should never take our possessions and abilities for granted - as we do not know what the future holds. Each night when you put your child to bed, consider asking her to list 2-3 things she is grateful for and reflect on those with her. This can help establish a pattern of thankfulness instead of selfishness.

Following these simple five steps can truly help a family become less self-centered and more thankful. Be aware that the younger the child, the more difficult it is for them to understand other people have desires and feelings too. By cultivating a spirit of thankfulness while they are young, they will grow up to have a heart of gratitude.
Do remember to follow us on Instagram @keababies and join our loving and supportive KeaCommunity Facebook Group!
Parenting is awesome. Sleep is overrated. Every day is an adventure. 
---
Meet Our KeaMommy Contributor: Kaitlyn Torrez

I'm Kaitlyn Torrez, from the San Francisco Bay Area. I live with my husband and two children, Roman and Logan. I'm a former preschool teacher, currently enjoying being a stay at home mom. I love all things writing, coffee, and chocolate. In my free time, I enjoy reading, blogging, and working out.