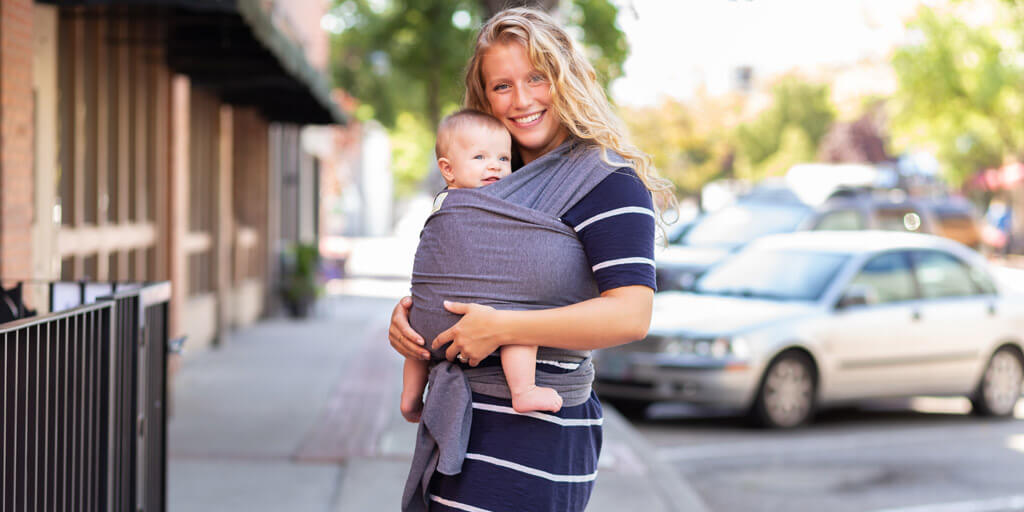 How Society Supports New Moms on Breastfeeding
A lot has happened in the world of breastfeeding over the years, but more so in the last two or so decades. As a society, our general advice, perception, and attitude toward breastfeeding have evolved in big ways.
From local health groups to highly-regarded international organizations like the World Health Organization (WHO), breastfeeding is being championed by a laundry list of individuals, programs, and institutions. Moms all over the world are being urged to breastfeed over formula-feeding, and with good reason.
The benefits of breastfeeding compared to bottle-feeding are convincingly huge, diverse, and numerous — and they extend to both the mom and child, as well as families and society at large. Breast milk is not only packed with nutrients but also perfectly hygienic, fresh, and just the right temp, not to mention a healthier and more wallet-friendly option than bottles.
What's more, studies suggest that breastfeeding can do wonders for the mother's health and well-being, just as it's designed to nourish the little one. For one, researchers have established that the bond between a breastfeeding mom and child is one of the strongest, if not the strongest known human contacts. More than that, this long-lasting bond she develops with her infant while nursing helps her grow emotionally, mentally, and physically.
More recently, breastfeeding has been lauded for its significant role in reducing the risk for a variety of chronic health conditions, including hypertension, heart disease, thyroid cancer, diabetes, rheumatoid arthritis, and even ovarian & breast cancers.
Other significant breastfeeding benefits for the mom include quicker uterus recovery, easier loss of pregnancy weight, and as a natural tool for birth spacing. With all these remarkable upsides, it's paramount for breastfeeding to be enthusiastically endorsed as the norm, and thank goodness there are various programs and organizations that support this cause.
Herein, we're going to highlight these notable programs championing the importance of breast milk, along with mothers' breastfeeding rights.
First things first —how has breastfeeding changed over the years?
A lot has happened in the world of breastfeeding over the years, but more so in the last two or so decades. As a society, our general advice, perception, and attitude toward breastfeeding have evolved in big ways.
Let's take a closer look at major changes and developments that highlight societal acceptance of breastfeeding:
Increasing recognition and acceptance of breastfeeding in the public
In the bygone era, mothers were constantly shamed, criticized, and sometimes ridiculed for nursing their babies in public. Although women still get a few dirty looks and stares for doing so, this is almost a thing of the past. And we have got the public, political leadership, charities, and organizations that advocated for women's breastfeeding rights to thank for that.
Nowadays, it's not only socially acceptable for a woman to breastfeed in public but also legal everywhere in America. That's right; as of 2018, all 50 states, the US Virgin Islands, and the District of Columbia, all have laws guaranteeing women's breastfeeding rights wherever they'd otherwise have the right to be, according to the National Conference of State Legislatures (NCSL). This is after Idaho and Utah finally came on board.
More importantly, this legislation that guarantees women the right to breastfeed in public also protects them from indecent exposure laws. In fact, no one in the US has ever been indicted in a court of law for indecent exposure because of breastfeeding in public. In saying so, these public breastfeeding rights are there only as a happy-feel measure that provides protection from a perceived risk. In other words, people in society have fully accepted it as the norm.
The rise of dedicated baby nursing and feeding areas
Many organizations now offer dedicated nursing and pumping areas within their premises. You'll be hard-pressed to find any airport, college, retail shops (Target, Walmart, Macy's, Nordstrom, etc.), museums, government buildings, and other major establishments that don't have these breastfeeding areas. Music & art festivals have recently jumped on the bandwagon in a bid to be more mom-friendly.
Also, both big and small firms, from boutique shops to Fortune 500 companies like Apple, Google, IBM, Netflix, and McDonald's, have put in place devoted breastfeeding facilities and support programs at their workplaces. This is undoubtedly a massive leap forward for women everywhere and breastfeeding rights alike.
The proliferation of breastfeeding-ready apparel and accessories
Another area that has seen massive innovation and growth is breastfeeding-friendly apparel. Today, nursing moms have access to a wide range of breastfeeding accessories, including nursing vest tops, night bras, breastfeeding bras, pillows, washable nursing pads, muslin cloths, nursing covers, nipple creams, and much more.
The best part is that these breastfeeding-ready apparel and accessories are jam-packed with mom-friendly features and innovations. Take KeaBabies' line of multi-use covers, for instance. Versatile, intimate, and intuitive, these covers can double up as car-seat canopies, so that any mom can enjoy the adventures of parenthood and the joys of breastfeeding.
Online and offline support groups
If you're like the best of us moms, it's not uncommon to have problems getting nursing off to a great start. Even if you have been breastfeeding for a while, you may run into nursing issues. Having a support group can make a huge difference when it comes to identifying and resolving the problem.
Thankfully, there are various breastfeeding support groups in communities and social media. These will help you get your breastfeeding routine started or back on track as soon as possible. With close to 20K followers on Facebook, the KeaCommunity is an example of a fast-growing social media support group where moms can get handy breastfeeding tips and advice on motherhood and babywearing.
These are just a handful of examples of how breastfeeding has changed in the past few decades. It's worth noting that today's labor laws and office rules also guarantee breastfeeding rights for women in the workplace. Some of the privileges include break time and dedicate areas for moms to either breastfeed or pump breast milk.
When all's said and done, practically everyone now agrees that breastfeeding is a good thing, particularly when compared to formula-feeding. In fact, most formula milk companies put advisories on their ads and labels that breastmilk is still the best solution for babies.
Top Programs that Support Breastfeeding
1. DNPAO State Program
The DNPAO State Program is a cooperative initiative between state health departments and the CDC's Division of Nutrition, Physical Activity, and Obesity Program (NPAO). Don't let its complex name fool you; the program is also aimed at increasing breastfeeding exclusivity, duration, and initiation.
The program is highly active in Massachusetts, Arizona, Texas, and 22 other states. Other program's goals include controlling and preventing obesity and a variety of other chronic ailments mainly through physical activity and healthy eating.
2. The Texas Mother-Friendly Worksite Program (MFWP)
A pro-breastfeeding Texas state program, the WFWP is designed to recognize organizations and workplaces that meet the program's requirements to be regarded as mom-friendly. These are mostly workplaces that have put in place clearly-written and communicated policies that provide flexible work schedules for nursing moms, dedicated breastfeeding areas, and access to safe breast milk storage facilities.
3. Global Breastfeeding Collective
The Global Breastfeeding Collective is a partnership of over 20 international agencies, led by the WHO and UNICEF. The aim of the partnership is to call on civil society, policymakers, the corporate world, and donors to increase investment in breastfeeding across the globe.
4. Medela Cares
Medela Cares is a non-profit foundation that's committed to breastfeeding by actively expanding access to breastfeeding support, education, and supplies. Most notably, the program runs Medela Breastfeeding University, an ever-expanding library of free online videos and courses on breastfeeding.
5. Lactation Link
Lactation Link is your one-stop-shop for all classes on breastfeeding, pumping, and storage of breastmilk.
---
Meet Our KeaMommy Contributor: Avery K.

When she isn't looking after the many needs of her 2 kids, Avery enjoys taking walks in the park, enjoying nature, and getting her daily fix of caffeine.