30-DAY MONEY-BACK GUARANTEE

KEACARE 365 1-YEAR WARRANTY

FREE USA SHIPPING
Why KeaBabies

We simplify parents' lives through trusted, responsibly-made products, heartfelt customer service, and a tight-knit community.

Product Description

Our Maternity Support Belt helps with even weight distribution around your pregnancy belly, giving you 360 full support to help you ease pregnancy pains. Designed to provide gentle compression around your hips, the Pregnancy Maternity Belt will correct your posture to ease lower back pains, pelvic floor pains and round ligament pains. Gives you more comfort and confidence to face the day!

Shipping & Warranty

We offer two shipping options, Standard Shipping and Express Shipping.

Standard Shipping takes 3-5 business days. Enjoy free USA shipping storewide.

Express Shipping takes 1-3 business days.

For shipping to US non-contiguous states, click here.

All your purchases are covered under KeaCare 365-day money-back warranty, a 365-days warranty against manufacturing flaws for all of our products, valid from the date of purchase. 
Helps You Alleviate Pregnancy Pains
Ease lower back pain
Round ligament pain
Pelvic floor pain
Posture correction
Postpartum pelvic joint recovery
360 Ergonomic Full Support Coverage
Ultra soft and breathable stretchy mesh
Adjustable soft velcro
Perfect pregnancy gift for new moms
Size Chart
One Size
Length: 47", Width: 6"
Fits: 27.5" to 55"

X-Large
Length: 55", Width: 6"
Fits: 27.5" to 63"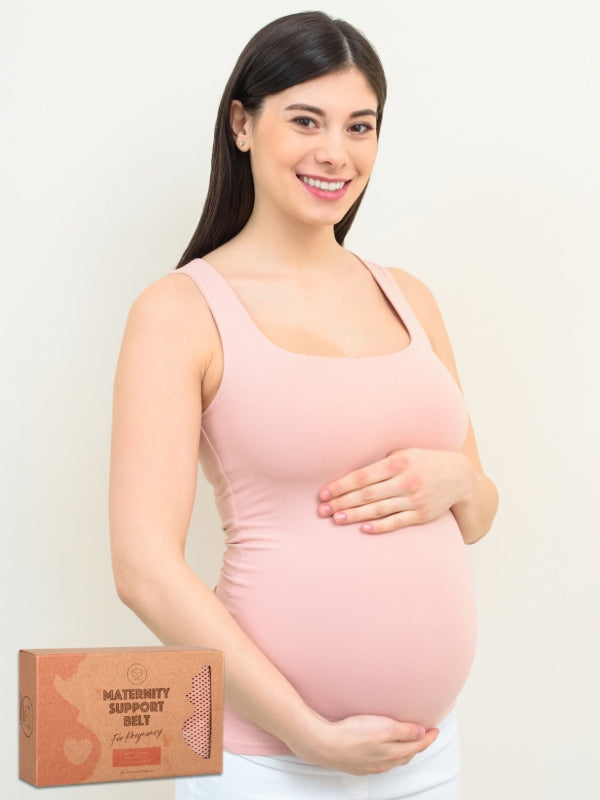 Your Trusted Belly Band For Pregnancy
Motherhood is one of the most challenging and wonderful journeys. We are amazed at how our bodies are changing to provide a cozy home for our little ones, enduring all the bodily changes — physically and emotionally. KeaBabies is proud of you, for having come this far. You deserve only the best pregnancy support!
Ultra Soft & Breathable

We know that being pregnant can make you highly irritable and fussy. Your body is constantly heated and you feel uncomfortable. That's why we made sure that we use ultra-soft, breathable and high-quality mesh when making our Maternity Support Belt. It is not bulky or difficult to use.

Stay Active While Pregnant

Feeling pain in your body is normal, says every pregnant mother. Yes, that's true but with the help of a good belly support brace, you will ease your pregnancy pains and be able to continue with your daily activities or workout routines. Staying active during pregnancy is important!

Happy Mom = Healthy Baby

Pamper yourself by getting our Maternity Support Belt. Less pain makes you a happier mama! Taking care of yourself physically and emotionally allows better development for your unborn baby.
Get more inspos from our KeaCommunity
Be a part of our KeaCommunity, where ideas are always flowing! Get endless inspos on making the most of your parenthood moments from fellow parents. Start your adventure here.
join now