30-DAY MONEY-BACK GUARANTEE

KEACARE 365 1-YEAR WARRANTY

FREE USA SHIPPING
Why KeaBabies

We simplify parents' lives through trusted, responsibly-made products, heartfelt customer service, and a tight-knit community.

Product Description

Our Bandana Bibs are designed with dual layers of extra-absorbent materials, it is easy to put on and comfortable to wear all day long. Suitable for heavy droolers and teething babies. Keep your baby feeling dry and fresh throughout the day.

Shipping & Warranty

We offer two shipping options, Standard Shipping and Express Shipping.

Standard Shipping takes 3-5 business days. Enjoy free USA shipping storewide.

Express Shipping takes 1-3 business days.

For shipping to US non-contiguous states, click here.

All your purchases are covered under KeaCare 365-day money-back warranty, a 365-days warranty against manufacturing flaws for all of our products, valid from the date of purchase. 
Your Baby Can Drool in Comfort
Highly absorbent dual-layer plus an extra protective fleece layer
Organic Cotton
Nickel-free adjustable snaps: Grow with your baby until up to 36 months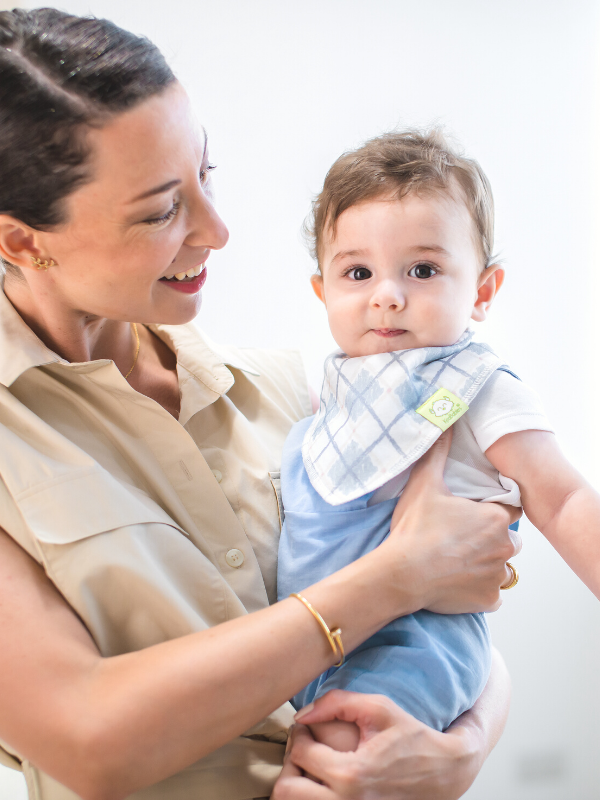 The Super Absorbent Organic Drool Bibs
Drooling is an important developmental milestone that prepares your baby for feeding and digestion. Our KeaBabies Organic Bandana Drool Bibs keep your little drooler fresh and dry, making the drooling stage smooth and pleasant. With a sleek, neutral design and ample coverage, our Bandana Bibs enhance baby's everyday outfit and protect them in one go.
Extra Comfort

Expect comfort all day long with KeaBabies Organic Bandana Drool Bibs. Our Bandana Bibs protect the baby's skin from rash and itchiness due to saliva exposure. They are lightweight, with dual-layer protection from the highly absorbent organic cotton and water-resistant soft fleece.

Finely Made to Last

We crafted KeaBabies Bandana Bibs with full attention to details – from the fabric selection, shape, size, intricate stitching, adjustable snaps, to the packaging. Trust our Bandana Bibs for comfort and style that last.

KeaBabies Tip

Versatile as a handkerchief or a washcloth when on the go.

Mix & Match in Style

Drooling is cool with our chic, gender-neutral Bandana Bibs. The sleek, stylish design goes well with everyday outfit, making mix and match fun and effortless. Plus, the Bandana Bibs protect your baby's outfits from being soaked or stained.

KeaBabies Tip

Great to wear at feeding and snacking time, too.
Get more inspos from our KeaCommunity
Be a part of our KeaCommunity, where ideas are always flowing! Get endless inspos on making the most of your parenthood moments from fellow parents. Start your adventure here.
join now