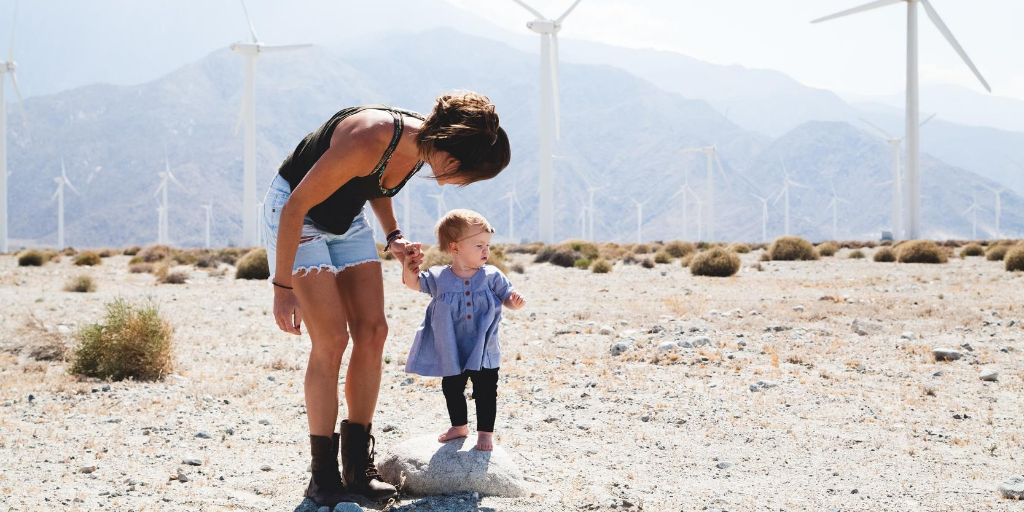 Simple Activities To Do With Your Kids Before We Transition To Fall
As the summer winds down, you might be feeling like you're running short on time - and patience - with your little ones. Don't worry, we've compiled an awesome list of fun and cheap activities you can do at home to celebrate the end of the season!
The sun is out, and school isn't in session just yet - so why not celebrate the end of the season with some wonderful ideas for family fun? Don't worry, it's not hard to plan some epic family adventures before the school year begins. We've compiled a list of our favorite family activities you can do, right from the comfort of your own home! 
1. Try a new recipe together. 
2. Construct a backyard obstacle course. 
Have some friendly family competition by constructing a backyard obstacle course! You can use things like hula hoops, large rocks, a ball pit,  jump rope, foam pool noodles, a trampoline, wood planks, sticks, and anything else you can find sitting around in your garage! Grab a stopwatch, and time each child going through the obstacle course. The person with the fastest time wins! 
3. Go on a family bike ride. 
Do your kids enjoy riding bikes? Go on a family bike ride around your neighborhood and see what you can find! If your child is too little to ride a bike, you can buy a bike trailer or a special baby seat attachment for your bike. You can even let your older kids decorate their bikes with bells, stickers, streamers, or flags so they can spread some cheer as they ride around the neighborhood! 
4. Add some new art projects to your backyard. 
Is your backyard in need of some inspiration? Have the kids do some exciting art projects together to decorate the yard! One fun project families can do together is to make bird feeders. Help your children find some sticks, coat the sticks with peanut butter (or another nut butter), and roll the sticks in birdseed. Use string or yarn to hang the feeders from tree branches in your backyard. Another great outdoor project is to paint stepping stones. You can find child-safe paint online or at your local craft store. You can purchase large stones at a craft store as well, or you can search outside for large stones. Help your children decorate the rocks, let them dry, and then spread some cheer throughout your yard! 
5. Set up a tent for a backyard campout. 
Has COVID destroyed your summer travel plans? Although plenty of people are flocking to campsites across the country to enjoy some much-needed time in nature, there's no need to leave your house if you have a spacious backyard! Set up the tent in your yard and let the kids spend a wonderful night enjoying the peaceful sights and sounds of nighttime. By camping in the backyard, you'll avoid having to pay for gas, a campsite, and all the food and other camping supplies you'd need - and best of all, your children will be close to the luxuries of a working shower and toilet just feet away from the campsite! 
If you don't have a fire pit in your backyard, don't worry - you won't have to skip out on a traditional camping dessert! You can easily make smores in your microwave. All you need is graham crackers, a chocolate bar, and some marshmallows. Be careful not to microwave them too long! You can also make a smores dip in your oven. You'll need a cast-iron skillet, marshmallows, butter, milk chocolate chips, and graham crackers (any variety). Melt the chocolate and butter on the stovetop until well combined, top with marshmallows, and transfer to the oven for 5-6 minutes at 450 degrees. Use the graham crackers to dip into the gooey, delicious treat! 
6. Have an outdoor family movie night. 
Children love movies - but why not bring the theater outdoors while the weather is still nice? You'll need a projector and a screen or a large sheet to hang. Grab some cheap plastic bins and fill with your child's favorite movie theater snacks! Toddlers and young children might enjoy crackers, raisins, sandwiches cut into small bites or string cheese. Older children can enjoy popcorn, fruit snacks, grapes, or a homemade slushie. Layout some beach towels or picnic blankets, some throw pillows, and spend a relaxing evening "at the movies"!
Need some family movie ideas? We love Moana, Trolls, Coco, Toy Story, Robots, Frozen, The Lion King, The Peanuts Movie, Zootopia, Lilo And Stitch, Ice Age, Brave, A Bug's Life, Smurfs, The Lorax, Paddington, Peter Rabbit, Monsters University, The Secret Life Of Pets, and Finding Dory! 
These ideas don't cost a lot of money, but they're super fun! As the summer nears the end, get your family together and try a few of these ideas so you can create wonderful memories together. 
Do remember to follow us on Instagram @keababies and join our loving and supportive KeaCommunity Facebook Group!
Parenting is awesome. Sleep is overrated. Every day is an adventure. 
---
Meet Our KeaMommy Contributor: Kaitlyn Torrez

I'm Kaitlyn Torrez, from the San Francisco Bay Area. I live with my husband and two children, Roman and Logan. I'm a former preschool teacher, currently enjoying being a stay at home mom. I love all things writing, coffee, and chocolate. In my free time, I enjoy reading, blogging, and working out.