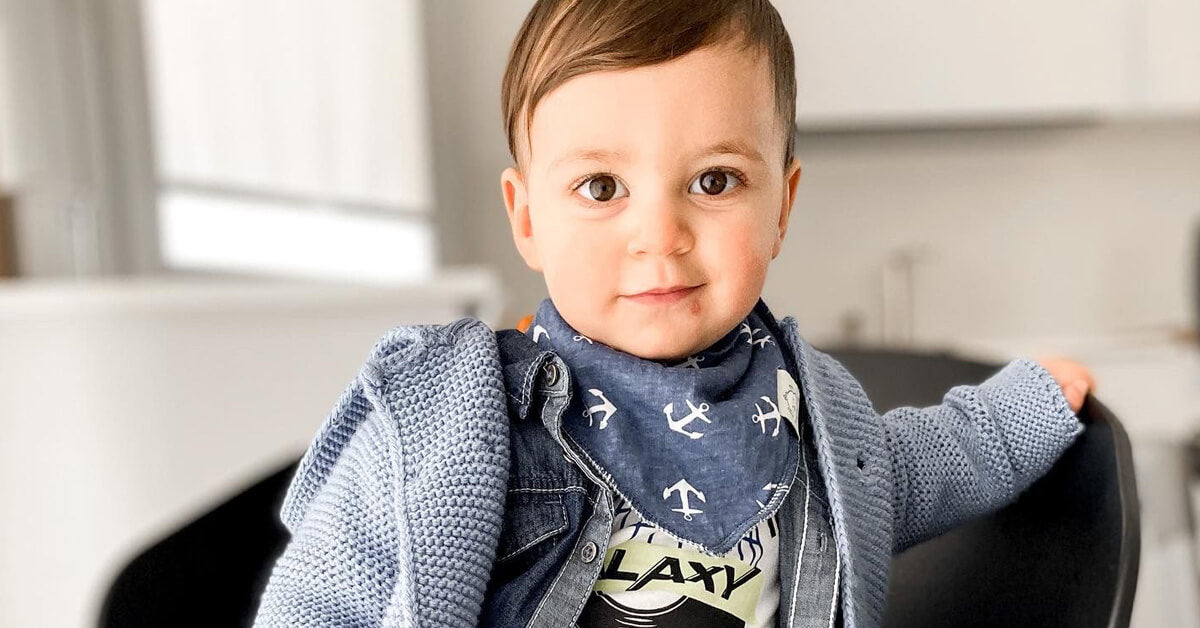 Best Ways to Style Your Child's Outfit With KeaBabies Bandana Bibs
Here are some of the stylish ways to put on KeaBabies Bandana Bibs for everyday wear to special occasions.
No need to fret over searching for stylish and fancy kid's clothing and tearing a hole in your pocket to dress your little one up for that extravagant event. From everyday wear to special occasions, accessorizing is key to make your baby instantly chic and trendy.
Considered a staple in your baby/toddler's wardrobe, putting on a bib can instantly change the entire look of your child's outfit. Some tips on selecting bibs for your child include:
Comfort. As your child will be wearing it for long periods, you want to make sure the bib is made of a good, soft, breathable material such as cotton. Having an adjustable neckline is also good-to-have so that you can adjust the neckline to your child's comfort.
Functional. Not only pretty to look at, but you also want the bib to be able to absorb drool (loads of it) and wipe food stains from your child's mouth. Hence, choosing a bib that has great absorbability is important, as you do not want to keep changing your child's outfit if it is soaked with drool.
Want to see some of the best ways to accessorize your child's outfit with bandana bibs? We've rounded up some of the stylish ways to pull it off.
Black and White Monochrome
The all-time favorite classic colors, paired with geometric designs are eye-catching and sure to make a statement with any outfit.
Gray
Other than black and white, gray is one of the most versatile shades you can add to your kid's closet. Pair it with a plain tee and jeans for a street-style look.
Or pair it with a shirt and pants for a preppy, chic style suitable for events.
A Pop of Color
Brighten the dullest outfits with a splash of bright color for contrast.
Pattern Frenzy
Spruce up any plain outfit with a patterned bandana bib. For maximum contrast, patterned bibs on patterned clothing work too (whatever makes your kid happy).
You can never have too little bibs in your child's wardrobe! Snag some here at the best quality and value for money! 
Meet Our KeaMommy Contributor: Michelle

Michelle is a working mom of 3 mischievous boys. Her passion is writing and sharing tips on her parenting experiences. She enjoys doing DIY crafts with her children in her free time, and coming up with new fun and educational materials for her children.